The best month of the year is here and for all the folks who are looking to change their best buddy (mobile), here is a comprehensive guide of best smartphones in the price-bracket of Rs 6000 to Rs 15,000.
Every smartphone is special in its own way. Some have a powerful battery and the other has a good display. We have tried to include the best features of all the smartphones on our list.
1. Moto G5S Plus
G series is Motorola's most successful phone lineup. With Dual camera setup, Moto G5S Plus costs Rs 16,000 in India. The smartphone comes with 4GB Ram and 3000 mAh battery. On the display front, the phone has 5.5-inch Full HD display. The smartphones come with Android 7.1 out of the box and the company has promised an Android 8.0 update.
2. Xiaomi Mi A1
Xiaomi's first Android one smartphone is really a stunner. The pure android, dual camera smartphone will get regular updates for two years. The smartphone sports a 5.5inch full HD display with 4GB Ram and 3080 mAh battery. The smartphone is priced at Rs 14,999 and is up from grab online on Flipkart.
3. LG Q6
The credit of bringing full-vision display in budget-range smartphones goes to LG. The mid-range LG Q6 comes with 5.5inch 18:9 display which is coupled with 3GB Ram, 32GB onboard storage, and 3000mAh battery. The smartphone is priced at Rs 14,000.
4. Xiaomi Redmi Note 4
The smartphone was launched in first of 2017 but is still one of the best smartphones to buy in sub- Rs 15, 000  price segment. The phone is powered by a battery efficient Qualcomm Snapdragon 625 processor which is coupled with 4GB Ram and a massive 4100 mAh battery. The smartphone is definitely for people who like to travel a lot without worrying much about their smartphone battery.
5. Nokia 6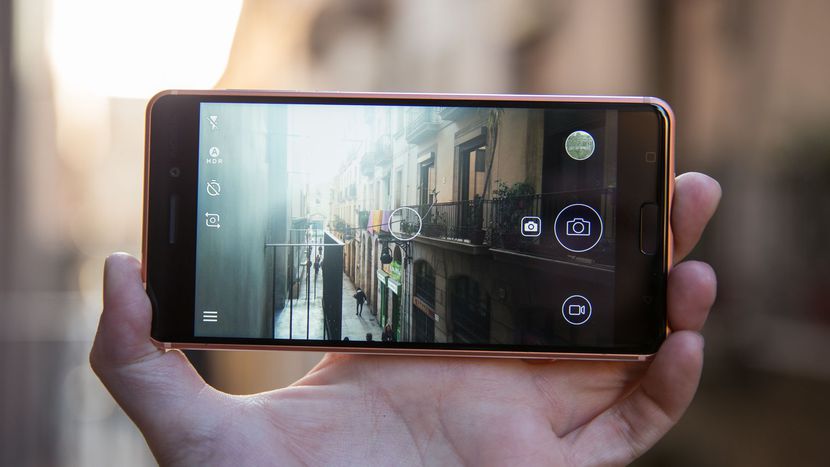 Well last on the list but certainly not in performance. Our favorite smartphone brand has made a terrific comeback and Nokia 6 is one of the fastest selling smartphones from Nokia. Guaranteeing the same durability and reliability like earlier generation Nokia phones, the Nokia 6 comes with 3GB Ram and 32Gb inbuilt storage. The smartphone packs 3000 mAh battery with 5.5 inch full HD display and 16MP rear shooter.