A legendary museum of palanquins and carriages!

Haven't we all dreamt of riding a buggy like the royals of yore, carefree and with the wind flowing through our hair? Add colours and correct details to those imaginations with a trip to Baggi Khana, located within the premises of the City Palace of Jaipur. A legendary museum of palanquins and carriages, it showcases some of the most exquisite and archaic pieces that allure the travellers with a love for all-things-vintage. While the pandemic situation is currently making it difficult to explore this wondrous collection in person, let's embark upon a virtual tour and calm the travel bug in you!
---
A one-of-its-kind museum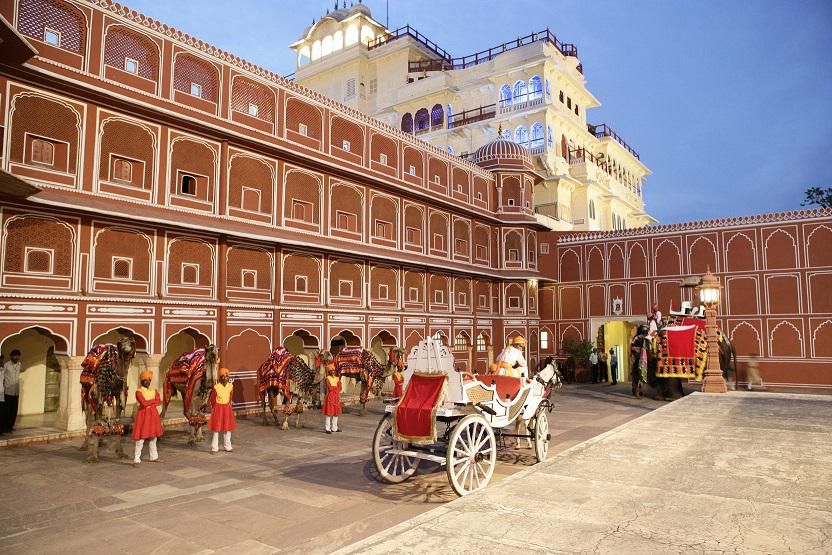 The Baggi Khana, also called the Carriage House, is a museum where carriages, palanquins and European cabs of yesteryears are put on display for visitors. The major tourist attraction of the entire collection is an ancient Victorian buggy, that was gifted by the Prince of Wales to the Maharaja of Jaipur in 1876. Accompanying this gift was a mahadol made of bamboo, which is a kind of palanquin used to carry idols of Hindu gods, especially during festive occasions.
Knock Knock
Set amidst the scenic charms of Jaipur's cultural heritage, Baggi Khana is a destination that caters to the penchants of history buffs- be it their love for olden days or the thrill of roaming through annals of history. We recommend you to visit this museum along with your buddies, for a unique exploration of Jaipur's history, when the pandemic permits. Also, while you're here, don't forget to treat the shutterbug in you!
Location: City Palace, Jaipur