DDA opens door to Microbreweries in Delhi!
September 21, 2018
To get a sip of chilled tapped beer, Delhiites had to travel all the way to Gurugram. But such days will be soon be forgotten as the malt machines are gearing up in Delhi to tap out the finest of beers!
What was the issue?
Breweries were listed under the 'prohibitive' list of industries as mentioned in the Master Plan of Delhi (MDP) so even though, many businesses had applied for the license, they were left high and dry! The Delhi Development Authority (DDA) realised the revenue potential and after much assessment. They have now granted the National Capital, the permission to set up microbreweries!
It was evaluated that a microbrewery, unlike an industrial unit, was a small set-up and was, therefore, not a source of pollution. There was also an ongoing shortage of fresh and cold beer, especially during summers so this news came in like a breath of fresh air!
Now brewing!
The decision to allow microbreweries was taken 3 years back by the Delhi Government but the delay in the implementation forced entrepreneurs to shift base, mainly to Gurugram!
According to the official proposal, "Microbreweries up to 500 litres/day capacity may be allowed to be set up at any restaurant/hotel/club subject to installation of the onsite wastewater treatment facility and adherence to related no-objection certificates (NOC)/licences required."
States like Punjab, Haryana, Maharashtra, Goa, and Chandigarh, already have microbrewery setups and the citizens enjoy cheap beer aplenty! The hope for a better tomorrow where we'd take in swigs of cold beer while enjoying music after a busy day is finally coming true!
Cheers!
One of the best places in Lucknow to enjoy a calm and serene evening is the Gomti riverfront. The riverfront sees a large footfall everyday and is a preferred spot for family picnics and health enthusiasts who need a quiet place for a long walk. This February, the people of Lucknow saw Gomti Riverfront utilised to its full potential when a horde of demonstrations and exercises happened here during the Defence Expo 2020.
Subscribe to our newsletter
Have you ever been running late to the airport because of the sheer number of bags you have? If your answer is yes, then IGI airport has got you covered. Now, in a new initiative by the DIAL (Delhi International Airport Ltd) you can have your stuff transported to the IGI airport directly from your place of stay.
Delhi International Airport Ltd., the operators of IGI airport have partnered up with a Bengaluru based company called CarterX. In fact, this facility is not limited to be availed by only those taking off from Delhi, it can also be used to get your luggage delivered to your residence when you touchdown at IGI.
What's the update?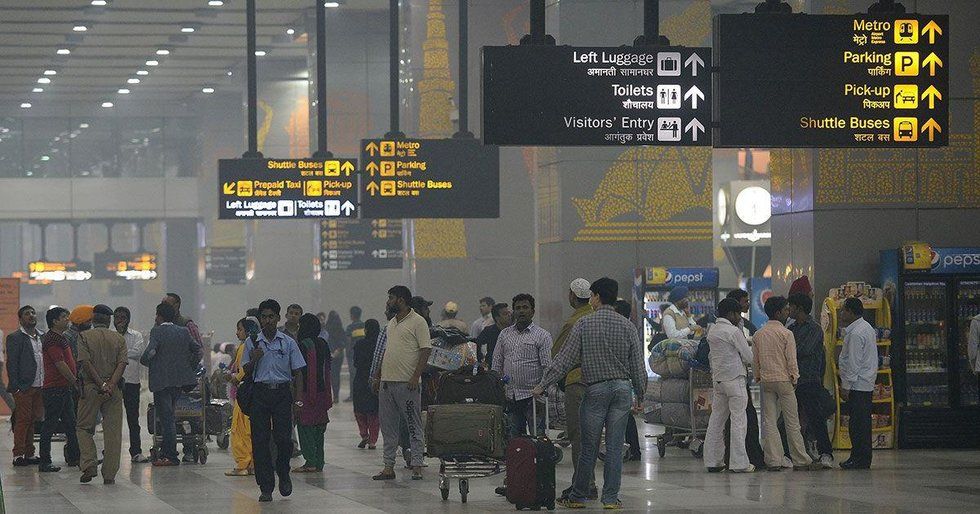 s02.sgp1.cdn.digitaloceanspaces.com
In a bid to make travelling to and from IGI airport easier for passengers, DIAL has undertaken a partnership with CarterX to start a service where a commuter's luggage can be transported to and from the IGI airport directly from their place of residence. This, essentially, is a step towards making checking in to the airport a breeze.

Additionally, if you're short on time and are planning to take the direct metro link to the airport, this is a great way to ensure that you don't have to lug your stuff around.
To avail the service, you will have to pay a fee based on the number, weight and size of the bags. The fee will also take into account distance to and from the airport, meaning the prices are going to be dynamically triggered. At any rate, the base fare is ₹299, which goes up depending on the aforementioned factors. For every 5 kilograms over 20kgs, an additional ₹100 will be charged.
Knock Knock
This is certainly one of the most passenger forward moves we have seen DIAL take. The IGI airport is at par with the best airports in the world and this is something that should take its rating all the way up. DIAL and CarterX have both stated that with this service, they aim to cover the entirety of Delhi, including neighbouring states- Haryana, Uttar Pradesh and Rajasthan.
For most of us from Noida, the Metro is nothing short of a lifeline. A saviour in times of need, the metro has connected various parts of Noida to mainstream Delhi. Now, however, you're going to have to take a different look at these metro trains, because you can rent them for throwing parties!
It's that time of the year again, when your Facebook will show you ads related to all things Valentine, there'll be a rise in pink-red teddy bears at the store windows and of course, the florists will be selling Roses at the price of Orchids. Valentine's Day is en route and if you too, are a part of Cupid's gang and love the day in all its glory, you must be scouting for things to do on this day with your beloved.
Food Festivals are often the best place to find a good time. The energy, the wafting aroma of food, the opportunity to eat, shop and be merry is something we look forward to dearly. of all the food festivals that happen in Delhi, Horn OK Please is the one tyeb city is undoubtedly the most excited for.
By now, if you still don't have a Valentine's Day plan, you've chanced upon the correct article!
If you're in Delhi and have been scouting to get your hands on the best deals for your beloved, that's where PVR Home is walking in on you. PVR Home is a unique offering from the stable of PVR Cinemas; explicitly designed to attract folks from various fields, all under the same roof! They've built a community of industry stalwarts, epicures and forward thinkers, who have further opened doors to intellectual rendezvous in an elite and premium set-up, which is nothing less than interesting.