Delhi Book Fair is back with its 25th edition & we're losing our 'shelf-control'
September 09, 2019
These days, there are two kinds of bibliophiles; the ones who pick up random books and turn pages with a cup of tea by their side for the sake of the 'gram and then there's the other kind; the ones who believe in sniffing every page to excite their senses before delving into the story and these book-nerds ACTUALLY read for the pleasures of it.
So if you're on 'team latter' and are the kind of person to touch your shelf whenever you think of books, then we have some news for you!
Next week's gonna be LITerary AF!
The 25th edition of Delhi Book Fair is being organized by India Trade Promotion Organization from the 11th-15th September at Pragati Maidan and we'll be treating our shelves here!
Pick up books at dirt-cheap prices and if you're tempted by cutesy diaries and other such quirky collectibles, then this is where you'll spot stationery items too. They'll even host conferences and seminars, book releases, book discussions and other literary activities throughout the duration, and you can't miss this! We're also gearing up for the meet-the-author events and they have segments for children too.
So when here, you can pick up a gift or two for your fellow book-buddies and it won't even cost you a bomb!
What we're saying is-
Attending such fairs and events is important because they actually promote healthy reading habits amidst the youth and kids. Considering the intensity of the digital influences around, events like these are a must-visit!
Location: Pragati Maidan, New Delhi
Dates: 11th-15th September 2019
Timings: 10 am to 7:30 pm
With a kick-ass vision to conduct a face-lift on Lucknow's music scene and nightlife, Astral Sounds had conducted a Sundowner Fest last year, which kept Lucknowites yenning for more such nights.
Subscribe to our newsletter
Have you ever been running late to the airport because of the sheer number of bags you have? If your answer is yes, then IGI airport has got you covered. Now, in a new initiative by the DIAL (Delhi International Airport Ltd) you can have your stuff transported to the IGI airport directly from your place of stay.
Delhi International Airport Ltd., the operators of IGI airport have partnered up with a Bengaluru based company called CarterX. In fact, this facility is not limited to be availed by only those taking off from Delhi, it can also be used to get your luggage delivered to your residence when you touchdown at IGI.
What's the update?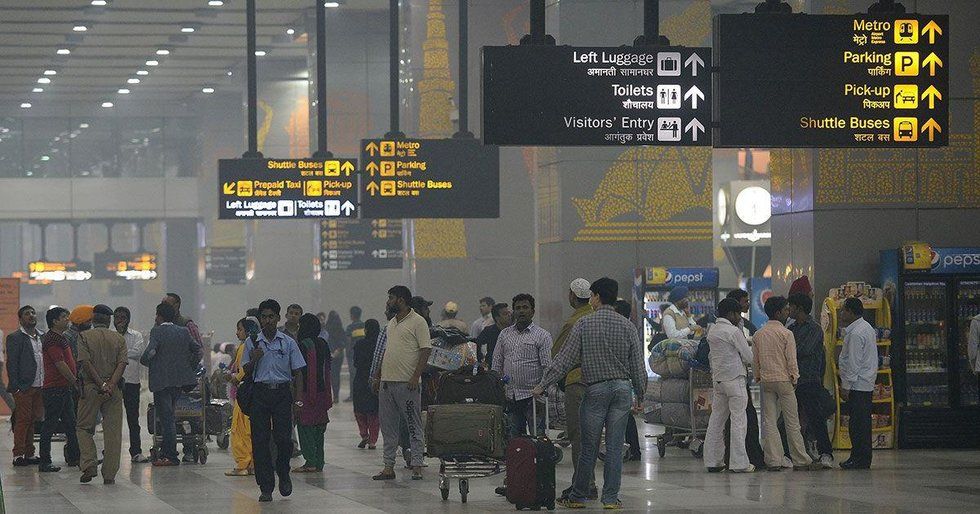 s02.sgp1.cdn.digitaloceanspaces.com
In a bid to make travelling to and from IGI airport easier for passengers, DIAL has undertaken a partnership with CarterX to start a service where a commuter's luggage can be transported to and from the IGI airport directly from their place of residence. This, essentially, is a step towards making checking in to the airport a breeze.

Additionally, if you're short on time and are planning to take the direct metro link to the airport, this is a great way to ensure that you don't have to lug your stuff around.
To avail the service, you will have to pay a fee based on the number, weight and size of the bags. The fee will also take into account distance to and from the airport, meaning the prices are going to be dynamically triggered. At any rate, the base fare is ₹299, which goes up depending on the aforementioned factors. For every 5 kilograms over 20kgs, an additional ₹100 will be charged.
Knock Knock
This is certainly one of the most passenger forward moves we have seen DIAL take. The IGI airport is at par with the best airports in the world and this is something that should take its rating all the way up. DIAL and CarterX have both stated that with this service, they aim to cover the entirety of Delhi, including neighbouring states- Haryana, Uttar Pradesh and Rajasthan.
For most of us from Noida, the Metro is nothing short of a lifeline. A saviour in times of need, the metro has connected various parts of Noida to mainstream Delhi. Now, however, you're going to have to take a different look at these metro trains, because you can rent them for throwing parties!
It's that time of the year again, when your Facebook will show you ads related to all things Valentine, there'll be a rise in pink-red teddy bears at the store windows and of course, the florists will be selling Roses at the price of Orchids. Valentine's Day is en route and if you too, are a part of Cupid's gang and love the day in all its glory, you must be scouting for things to do on this day with your beloved.
Food Festivals are often the best place to find a good time. The energy, the wafting aroma of food, the opportunity to eat, shop and be merry is something we look forward to dearly. of all the food festivals that happen in Delhi, Horn OK Please is the one tyeb city is undoubtedly the most excited for.
By now, if you still don't have a Valentine's Day plan, you've chanced upon the correct article!
If you're in Delhi and have been scouting to get your hands on the best deals for your beloved, that's where PVR Home is walking in on you. PVR Home is a unique offering from the stable of PVR Cinemas; explicitly designed to attract folks from various fields, all under the same roof! They've built a community of industry stalwarts, epicures and forward thinkers, who have further opened doors to intellectual rendezvous in an elite and premium set-up, which is nothing less than interesting.