Delhi's Binge Bakery has us binging over their velvety cheesecake & kick-ass chicken lasagna!
February 12, 2020
Binge Bakery is a part of the 'Delhi desserts' clan and it's like a piece of European bakery, we should all check out.
"A dessert is like a feel-good song and the best ones make you dance." These words, said by the great chef Edward Lee holds true to the core and us dessertarians, couldn't agree more.
A good serving of dessert sets our mood like no other and there isn't a problem, which desserts cannot fix. Delhi clearly understands our emotions related to sugary delights and the city has given us ample of options to binge at, for an epic sugar rush.
---
Along similar lines, Gurgaon's favourite, Binge Bakery is also a part of the 'Delhi desserts' clan and it's like a piece of European bakery, we should all check out.
What's Good?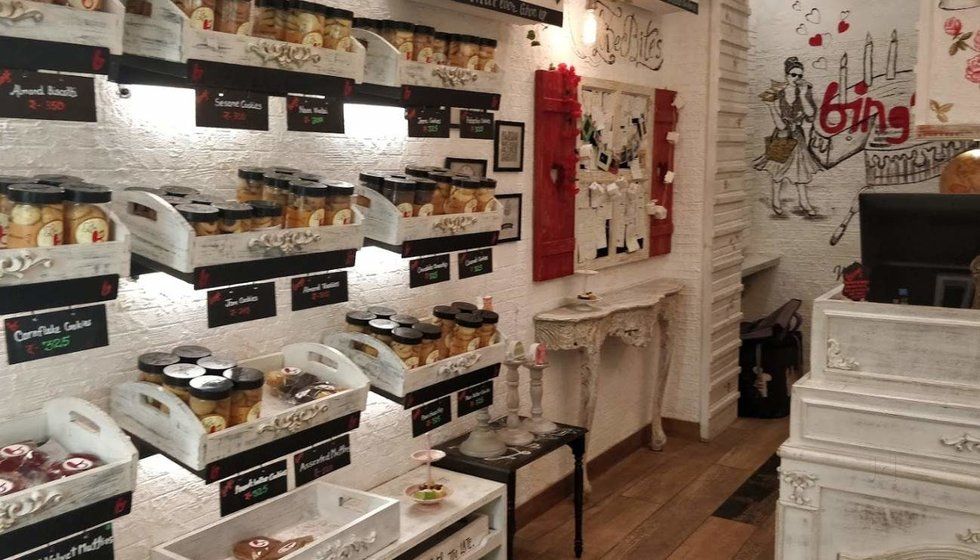 content3.jdmagicbox.com
A cutesy bakery wrapped in vintage feels and Parisian vibes, Binge has us binging on every item they offer. Be it the savoury appetizers or the sweet delicacies. Binge's menu is like an all-inclusive playlist; for every mood, it has a dessert for you.
This stunning outlet paves way for a lit AF Instagram feed because they've gotten their aesthetics right. An all-white theme with neat wooden furniture, random doodles on the walls and a green-flowery space outside will have you posing away.
When it comes to ordering off their aahhhhmazing menu, we can't really take sides because everything's so darn good here! But if we have to, at all, choose what we absolutely love, we'd say the Blueberry Cheesecake and the Chicken Lasagna.
The lasagna is folded in layers, coupled with cheese and seasoned chicken, topped with just the right amount of spices. It makes for the perfect meal, no matter the time of the day. Go for it and you'll be in love at first bite.
People who prefer subtle flavours will definitely love the Blueberry cheesecake here. It is endowed with a creamy, mousse-like texture and a spoonful of it feels like tasting a fluff of vanilla topped with fresh blueberry jelly! If this doesn't make you go ahhhh, we don't know what will.
Knock Knock
So when in and around this locale, hop in to catch a quick break and fork your way through the sumptuous desserts which Binge houses. Albeit perfect for a first date, you can even come over with 2-3 of your best friends (the seating is limited) to hog some good food over your gossip sessions.
Location: A-7, Kailash Colony, New Delhi
Timings: 10:30am – 11pm
Cost: ₹600 for two people (approx.)
An outbreak of coronavirus disease (COVID-19) has been plaguing citizens globally and with each passing day, the mortality rates have been on a fluctuating ride. Since COVID-19 has promptly risen up as a pandemic disease, people have been fretting to keep it at bay and this universal chaos, has led to the promulgation of wrong and ambiguous informations as well.
The COVID-19 or Novel Coronavirus is a disease that has taken the entire world by storm. The international epidemic has made its way into India and it is highly crucial to keep a tab on the situation around and how you can keep yourself safe amidst all the chaos.
In these days and times, it is easy to get swamped away by loads of fake reports that don't paint the right picture. So, we've compiled everything here for you folks- all you need to know about the virus and how you and your loved ones can stay safe.