Now you can make Noida Metro your very own party train, here's how!
February 15, 2020
For most of us from Noida, the Metro is nothing short of a lifeline. A saviour in times of need, the metro has connected various parts of Noida to mainstream Delhi. Now, however, you're going to have to take a different look at these metro trains, because you can rent them for throwing parties!
---
Granted, that isn't really the first thought that comes to mind when one says either party or metro, but it is certainly something interesting. From now, one can book a metro coach on our favourite Aqua Line metro and celebrate any occasion. So read on to find out how it's going to go down and everything else you need to know.
What's the update?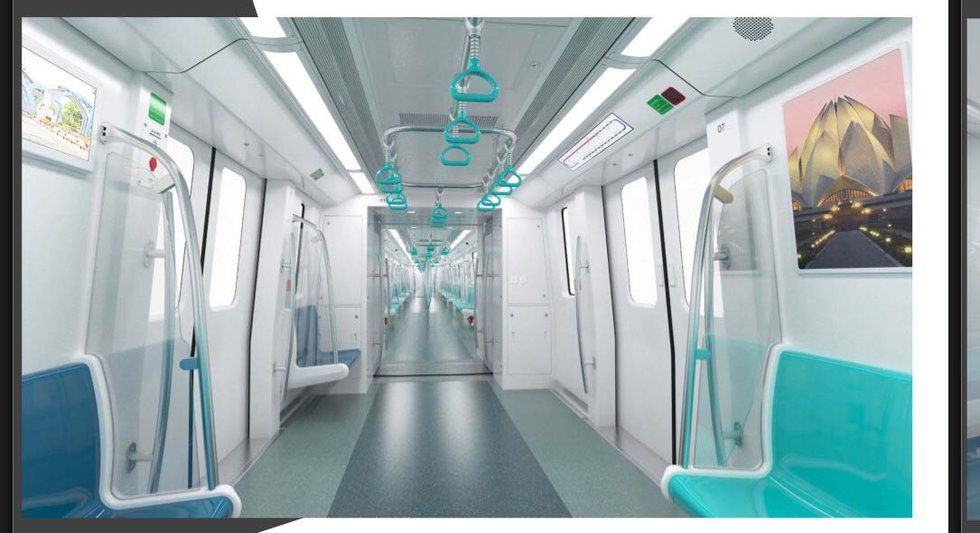 attachowk.com
Ever wanted to party in a Noida Metro Train coach? Well, it seems that now you can, with NMRC's latest initiative. The idea was taken from similar initiatives in Jaipur, Gujarat and Gurugram's Rapid Metro, where train coaches can be rented out for parties. Incidentally, no other foreign country implements this rule.

One can book coaches on operational as well as stationary trains. To ensure that the average commuter isn't held up, only up to 4 coaches can be booked by a party. For booking coaches, you're going to have to pay a security deposit of ₹20,000 and then ₹5,000 to ₹10,000 each hour. Paying extra will get you a decorated coach from the NMRC, so that you don't have to do anything.
In order to actually book a coach, or four, all you have to do is head over to the NMRC's website and apply at least 15 days prior to the date of engagement. Following that, the NMRC will look into the matter and you can get partying in your metro coach within no time!
Knock Knock
The NMRC is constantly coming up with innovative ways to generate revenue from Noida Metro. Earlier, the metro stations opened up for film and television shooting. In the near future, we expect the revenue to help improve and expand Noida Metro.
An outbreak of coronavirus disease (COVID-19) has been plaguing citizens globally and with each passing day, the mortality rates have been on a fluctuating ride. Since COVID-19 has promptly risen up as a pandemic disease, people have been fretting to keep it at bay and this universal chaos, has led to the promulgation of wrong and ambiguous informations as well.
The COVID-19 or Novel Coronavirus is a disease that has taken the entire world by storm. The international epidemic has made its way into India and it is highly crucial to keep a tab on the situation around and how you can keep yourself safe amidst all the chaos.
In these days and times, it is easy to get swamped away by loads of fake reports that don't paint the right picture. So, we've compiled everything here for you folks- all you need to know about the virus and how you and your loved ones can stay safe.
Fuel prices are some of the most easily affected commodity, every time a global situation arises. Be it a trade deal, an imposition or war, fuel prices fluctuate like a lightbulb about to get a short-circuit. Hence, amid the global coronavirus outbreak, which has been declared a pandemic by WHO, fuel prices around the world have dropped down.