The COVID-19 or Novel Coronavirus is a disease that has taken the entire world by storm. The international epidemic has made its way into India and it is highly crucial to keep a tab on the situation around and how you can keep yourself safe amidst all the chaos.
In these days and times, it is easy to get swamped away by loads of fake reports that don't paint the right picture. So, we've compiled everything here for you folks- all you need to know about the virus and how you and your loved ones can stay safe.
One of the biggest attractions in Indore, the Rajwada Palace is one of the most iconic places in the city. Also called the Holkar Palace, the formidable structure was built over 200 hundred years ago by the Maratha rulers who introduced Indore to great culture and have been responsible for the major reforms the city has seen.
In a matter of a few weeks, Indoris could witness a complete turnover in the traffic situation here in the city. The upcoming and much awaited Pipliyahana Flyover in Indore is on its way to completion and it is just a matter of time before Indore bids farewell to their traffic issues.
Subscribe to our newsletter
One of the biggest milk and milk products retailer of North India, Mother Dairy is set to take Indore by storm. The company which is is a subsidiary of National Dairy Development Board (NDDB), recently announced that it is turning towards Smart City Indore to extend its operations and establish a 'nation-wide footprint'.
Last year, Indore's Devi Ahilyabai Holkar Airport became an international airport. The first international flight that took off from Indore was headed towards Dubai, and it marked a milestone in the airport's history. Now, months after the airport became an international one, there are plans to introduce two new flights.
The festival of Holi is en route and with a plethora of events to attend here in Indore, we'll surely be keeping busy. But by mid-week, the festivities are bound to retreat leaving us high and dry and that's exactly where Kyro is walking in to save the day! This upcoming Friday, the cool kids of the town will be frolicking here for a Rang Panchami pool party and we've got the deets covered.
Of the multitude of festivals that our diverse country has, Holi is perhaps the one most associated with fun, enthusiasm and zeal. While the essence of the festival remains the same throughout the country, Holi is celebrated in many ways.
In Indore, you can catch one of the best celebrations of the festival right here at the Holi Nation fest, which promises to take your excitement and fun to the next level. Indore is painted colourful during Holi, which makes it a sight to behold and trust us, you want to be at Holi Nation when the colours splash.
What's happening?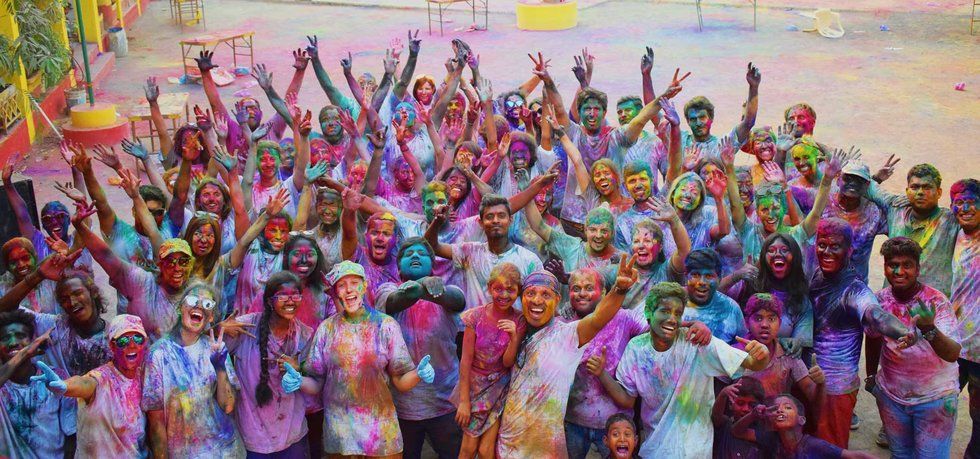 realitytoursandtravel.com
The Holi Nation fest is coming to town to spruce up your celebrations like never before. Offering you a slew of performing artists, organic colours, food stations, photo booths and a lot more, these guys know how to get us riled up for our favourite festival of the year.
Apart from that, the live music sets and performing arts will also be accompanied by a rain dance floor, which will surely add a dash of spice to your celebrations. Gracing the DJ stage will be some international as well as local performers. The most dazzling of these are bound to be Olly Esse from Italy and sEEK, another international sensation. Apart from that, the event will also showcase The Rapping Machine, Piyush and more.
Keeping the fest in line with tradition, there will also be live dholak performances so that you can get your bhangra skills out on the dance floor.
Knock Knock
With Holi Nation's mega celebration of the festival of colours, be assured to have an amazing time, so book your tickets right away.
When: March 10, 2020
Where: Sayaji Hotel, Indore
Book your tickets here.
Indore, are you ready for the most energetic music event of the month? Gear yourself up for an electrifying party and dance the night away to some hip and peppy Punjabi beats. Bringing alive the spirit and gaiety of Punjabi Music, Canvas Music Festival has lined up the one and only B Praak just for you guys!
The festival promises a night full of the most amazing Punjabi beats, which none of you would want to miss. So, folks, what are you even waiting for? Grab your friends, book your tickets fast and brace yourself for a day full of music and joy.
What's happening?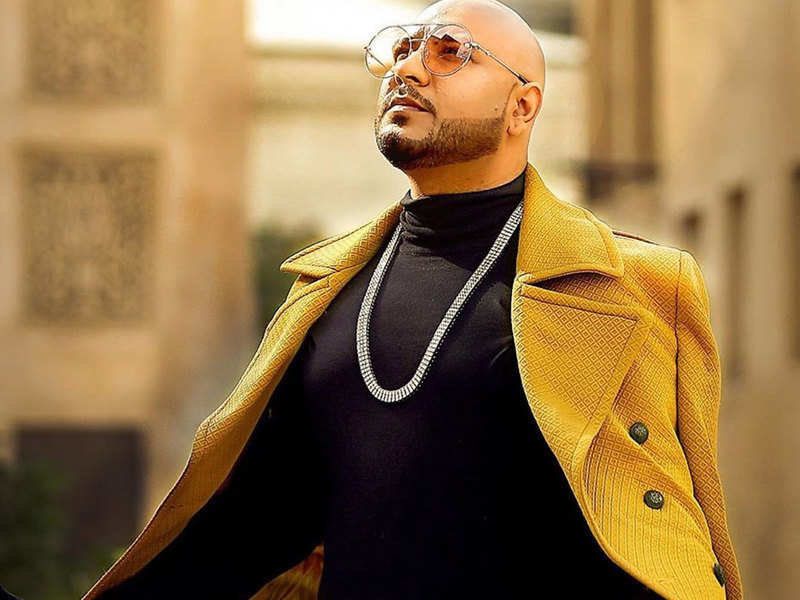 The energetic aura, the peppy vibes and the groovy beats, all of them beckon you to the mega event. Even if you are not a fan of Punjabi music, this music show is a must visit because it is the stuff of legends. The show promises a night full of fun and frolic, and if you wanted to take a break from everyday life, then this is where you've got to be.

Gracing the show will be B Praak, Bollywood's most loved Punjabi singer. The event will give you an opportunity to immerse in a world of music while dancing to the beats of your favourite Punjabi songs.
Knock Knock
Canvas Music Festival is one of the most happening events we've come across in a long time and we're really excited to see how the show will pan out. You guys should hurry on and get those tickets now because they're selling out like hot cakes!
When: March 12, 2020
Book your tickets here.
The outbreak of Novel Coronavirus or Covid-19 is undoubtedly the biggest news right now. The spread and the identification of patients all over the world is currently creating waves and it's no surprise that there has been a significant spread of panic and rumours along with it. The worst part is that the situation has become exceptionally dicey as several suspected coronavirus cases have been reported in India.