Indore's jail, toilets and railway station has become a canvas for artists!
December 13, 2018
Indore has earned the tag of the cleanest city in India for two years in a row and now with the 'Swachh Survekshan 2019' initiative, its also vying to be the most beautiful too!
In 2017, the launch of door-to-door garbage collection system and dust free roads helped Indore to win cleanest city tag and they've been competing with other tier-1 and tier-2 cities ever since. In 2018, segregation of waste at source and in-depth waste management helped it to retain it's number 1 spot and there has been no looking back!
And now Indore is not only going clean but also artsy! The 'Sulabh' toilet complexes in Indore have received a folk art and mandana makeover whereas the city walls of the district jail have been splashed with multi-hued kitschy designs, Warli and Gond art murals depicting the Indian culture at its best. The toilets are clean and now, they are visually appealing too!
So this year, artists have turned the city into their own colourful canvas and the jaw-dropping results have us smiling!
The city's footpaths, public walls, zoo, slum entrances and so on have undergone an artistic overhaul and it is not limited to this only!
The boundary wall and over-bridge of the Indore railway station has been embellished with beauteous 3D paintings of famous monuments of the state which seem to pop out of the walls!
Likewise, the boundary wall of the Indore Zoo now features famous Jungle Book characters like Mowgli, Bagheera, Sher Khan and Balloo because apparently the story of Mowgli has been inspired by the dense forests of Madhya Pradesh!
Indore has been making India proud because of the top-notch hygiene and cleanliness standards and we could only wish other cities would follow suit. Aren't these reasons enough for you to visit this artistic city already?!
One of the best places in Lucknow to enjoy a calm and serene evening is the Gomti riverfront. The riverfront sees a large footfall everyday and is a preferred spot for family picnics and health enthusiasts who need a quiet place for a long walk. This February, the people of Lucknow saw Gomti Riverfront utilised to its full potential when a horde of demonstrations and exercises happened here during the Defence Expo 2020.
Subscribe to our newsletter
Have you ever been running late to the airport because of the sheer number of bags you have? If your answer is yes, then IGI airport has got you covered. Now, in a new initiative by the DIAL (Delhi International Airport Ltd) you can have your stuff transported to the IGI airport directly from your place of stay.
Delhi International Airport Ltd., the operators of IGI airport have partnered up with a Bengaluru based company called CarterX. In fact, this facility is not limited to be availed by only those taking off from Delhi, it can also be used to get your luggage delivered to your residence when you touchdown at IGI.
What's the update?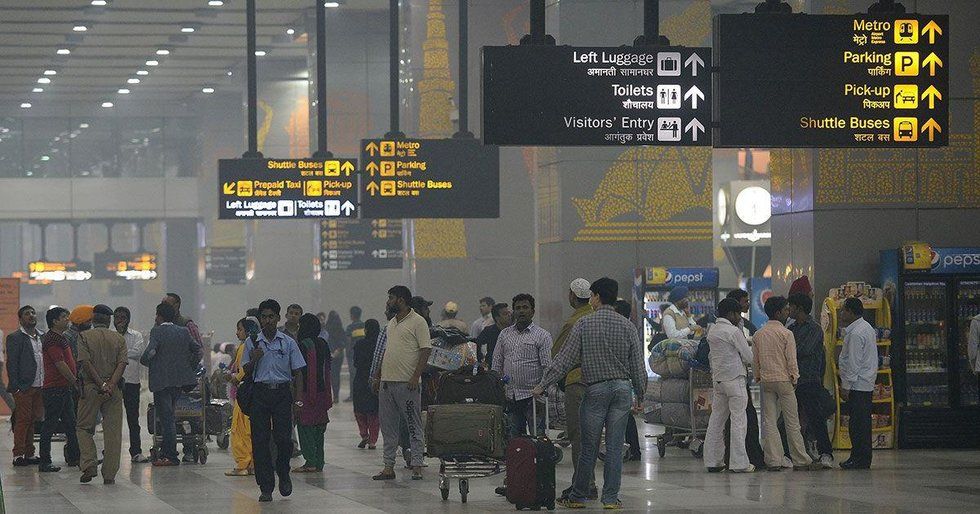 s02.sgp1.cdn.digitaloceanspaces.com
In a bid to make travelling to and from IGI airport easier for passengers, DIAL has undertaken a partnership with CarterX to start a service where a commuter's luggage can be transported to and from the IGI airport directly from their place of residence. This, essentially, is a step towards making checking in to the airport a breeze.

Additionally, if you're short on time and are planning to take the direct metro link to the airport, this is a great way to ensure that you don't have to lug your stuff around.
To avail the service, you will have to pay a fee based on the number, weight and size of the bags. The fee will also take into account distance to and from the airport, meaning the prices are going to be dynamically triggered. At any rate, the base fare is ₹299, which goes up depending on the aforementioned factors. For every 5 kilograms over 20kgs, an additional ₹100 will be charged.
Knock Knock
This is certainly one of the most passenger forward moves we have seen DIAL take. The IGI airport is at par with the best airports in the world and this is something that should take its rating all the way up. DIAL and CarterX have both stated that with this service, they aim to cover the entirety of Delhi, including neighbouring states- Haryana, Uttar Pradesh and Rajasthan.
For most of us from Noida, the Metro is nothing short of a lifeline. A saviour in times of need, the metro has connected various parts of Noida to mainstream Delhi. Now, however, you're going to have to take a different look at these metro trains, because you can rent them for throwing parties!
Delhi elections are just around the corner. While the tensions are high in the national capital, with numerous campaigns and rallies asking people to cast their precious vote, there are a few who still need to make travel plans in order to cast their vote. To ensure that every last voter gets to practice their democratic right and no vote is lost, SpiceJet is offering free tickets to those who're registered as voters in the Delhi.
In just a matter of three years, Mumbaikars will be able to take a 12-hour drive to get all the way down to Delhi, and vice versa. The 8 lane highway that is the NHAI's (National Highways Authority of India) pet project has just been put on the fast track to completion by January 28, 2023. Authorities have stated that there will be no flexibility in this date.
We all know Mother Dairy as the standard milk and milk products seller. Every locality in Noida has its very own Mother Dairy and it is how we guide the Zomato delivery executives to our homes- "Bhaiya Sector 18 ki Mother Dairy ke paas aana hai apko". We have had the opportunity to visit the Mother Dairy ice-cream parlours too, but this new branch of Mother Dairy is completely new to us!