After a long time Mumbai records a high recovery rate
The State of Maharashtra has recorded recoveries that supersede the tally of fresh coronavirus cases. On Saturday, the state reported 20,519 new cases, 23,501 recoveries along with 425 fatalities. The statistics of Mumbai also improved with 5000+ recoveries.
What's the update?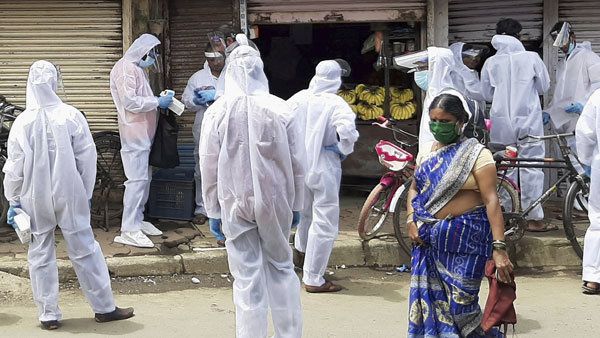 www.oneindia.com
Maharashtra has exhibited a positive recovery rate for 3 days in a row, growing from 70.90 per cent to 71.47 per cent. Besides this, the state mortality rate stands at 2.72 per cent as per the data analysis on Friday. The state has accumulated 425 new fatalities to the total tally of 32,216 COVID deaths. According to the reports, Maharashtra witnessed a death roughly every 3.2 minutes as a spike of 902 new cases was added every hour to the state tally Friday..

With this highest swell in single-day recoveries, the active case tally of the state plunged to negative, projecting the possibility of a quick revival against the virus. However, a disparity which was identified between the state and the capital in terms of statistics and numbers till Friday got dissolved on Saturday when Mumbai recorded 5105 recoveries. The deteriorating health graph of Mumbai notched more recoveries on Saturday unlike the rest of the week, along with the second-highest fatality count of 50, after Pune which recorded 55 deaths.
www.thehindu.com
Other state districts have also recorded high death counts, namely Nagpur with 36 deaths, Satara with 26 and Thane at 37. Sangli reported 26 deaths.
Knock Knock
Besides Mumbai/Pune Circle, the state of Maharashtra has been successful in controlling and/or reducing the effects of coronavirus transmission and spread. For the Capital & Pune to attain a speedy recovery, the people and the state have to join forces and combat the growth and repercussions of the virus together.