5 Coffee Places in Mumbai which will serve your brew just the way you love it!
October 10, 2019
Too many articles have been written, a lot of adjectives penned but our love for coffee isn't simply comprehendible by our fancy mortal words! Coffee can boost any glum mood and we can effortlessly glug one cup of coffee after another, to keep us going through the string of deadlines, stress and life in general.
The heady aroma of the beans teamed with frothy milk and just the perfect amount of sugar, all whipped into a foamy concoction, makes for the habitual start of our day. This ain't just a beverage for us; it's a ritual we swear by and getting it right is quite a task!
For those coffee connoisseurs who don't have the time to search for good coffee around or are dependent on instant-coffee for the lack of their version of the 'perfect brew', we've got news. We've listed the top 5 coffee shops in Mumbai which you will love a latte!
1. La Folie Lab
One of the most Instagrammy coffee shops in Mumbai, La Folie Lab is known for its variants of fresh brew and a classic brunch menu, all within pocket-friendly prices. Their French Press, Vietnamese Coffee and Cortado are the highly-recommended picks from the concentrated beverage menu and we're a fan of the Siphon too.
They even have all-day breakfast options so you can pick a Smoothie Bowl if calories are on your watch or simply opt for their Chicken Chipotle Benedict. Their Chicken Basilica is also on every foodie's to-eat list, so you cannot miss out on this one at all. The aesthetic decor makes for a relaxed ambience and great Insta-stories. So hop on here to sip on your favourite kinda java while munching on delicious tucks!
Location: 1, Ground Floor, Libra Towers, Opposite St.Peter's Church, Hill Road, Bandra West, Mumbai
Timings: 8:30 am – 12 midnight
Cost: ₹1,200 for two people (approx.)
2. Easy Cappuccino
This newbie here at Pali Hill is where you can get your daily caffeine fix at really economical price-points! Easy Cappuccino is a minimalistic coffee hub where you can enjoy your cuppa in peace without the generic hustle-bustle, like at the other cafes around.
They have 3 sorts of blends, namely, Dark, Medium and Arabica and you do have the option of choosing the kind of milk you want to team it with. They even have the Arabica variant of coffee here, which makes it a one-stop destination for all caffeine diggers! When here and hungry, go for their hand-tossed thin-crust pizzas to cut through the sweetness and you're gonna be a fan.
Easy Cappuccino is also soon launching a coffee-membership, so you just gotta let go of 8k for a year and you can enjoy a free cup of java regularly- one of the best deals really.
Location: Shop 6, Shiv Asthan CHSL, 16th TPS Road, Pali Hill, Bandra West
Timings: 7am – 11pm
Cost: ₹300 for two people (approx.)
Also Read: Pick a Dark or Medium roast of Arabica, here at the all new Easy Cappuccino, Bandra!
3. Blue Tokai Coffee Roasters
Who really needs a description for Blue Tokai Coffee Roasters? If you're a true-blue coffee person, you must've heard about or visited this place at least once!
Famed for their delish blends and sumptuous snacks, Blue Tokai Coffee Roasters has taken over the tea-lovin' crowds too! It has presented us with a whole new world of diverse flavours and strong javas and you'll be hooked at the first bite.
When here, pick up a mug of Cappuccino for your caffeine needs and if hungry, choose the Croissant or Bagel to shush your rumbling tummy! Their Hot Coffee, Custard, Hot Chocolate and Iced Latte are also amidst the top picks from their menu.
Location: Shop 7, Rays House CHS Limited, New Kantwadi, Off Perry Road, Pali Hill, Bandra West, Mumbai
Timings: 7am – 11pm
Cost: ₹700 for two people (approx.)
4. KCROASTERS- A Koinonia Project
Although a little difficult to locate, KCROASTERS- A Koinonia Project is worth your regular visits because its menu and ambience will never tire you out. Their baristas know what they're doing, so if you're looking for a good sesh when in Khar, here's where you should be!
Their Salted Caramel Affogato, Flat White Coffee and Vietnamese Coffee are our go-to orders and even if you pick otherwise, you won't be disappointed.
Location: 66 Chuim Village, Off Dr. BR Ambedkar Road, Khar, Mumbai
Timings: 7:30am – 10pm
Cost: ₹500 for two people (approx.)
5. Kalopsia Artisan Coffee
Another newbie in Bandra West, Kalopsia Artisan Coffee is a cute and minimally put-together place which serves a selection of amazing cold brew, Turkish coffee and their Vietnamese coffee is already a raging hit.
Amidst the sweet options, if you're looking for something savoury, definitely go for the Caramelized Onion Denish with Feta Cheese and wash it all down with their Chili Cinnamon Mocha and thank us later!
Location: Shop-5, Pearl Heaven Society, Near Lilavati Hospital, Chapel Road, Pali Hill, Bandra West, Mumbai
Timings: 8am – 10pm
Cost: ₹700 for two people (approx.)
Knock Knock
Now that we've listed these 5 places for your daily caffeine fix, go over to check 'em out ASAP because you might just stumble upon your new favourite coffee room in the city!
Also Read: How many of these 7 facts do you know about coffee? Read & find out now!
With a kick-ass vision to conduct a face-lift on Lucknow's music scene and nightlife, Astral Sounds had conducted a Sundowner Fest last year, which kept Lucknowites yenning for more such nights.
Subscribe to our newsletter
Alibaug lies just about a 100 kilometres away from Mumbai, making it a popular getaway destination among the residents. Alibaug and Mumbai also serve as homes to thousands of people who are originally from one town but have to move/commute to the other for business or studies. Hence, thousands of residents commute between Alibaug and Mumbai, every day, more so on holidays and festive occasions.
To make commuting more comfortable for the residents of Alibaug and Mumbai, a new RoPax service is set to launch in March; this new ferry vessel will carry passengers as well as vehicles from the shores of Mumbai to Mandwa.
What's the update?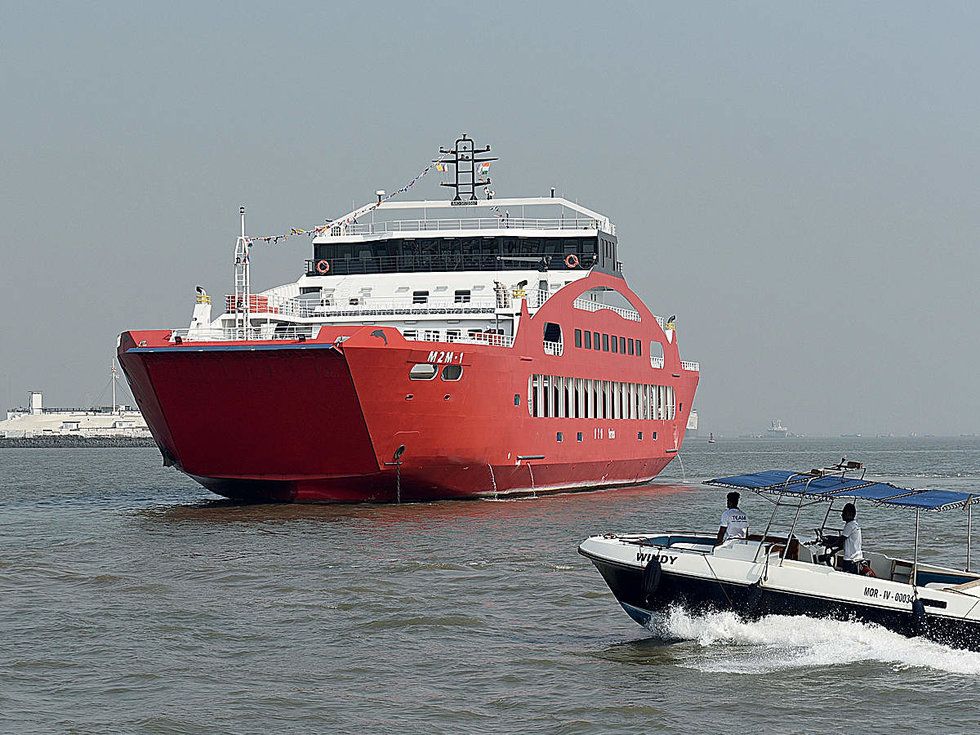 static.toiimg.com
Since Alibaug is a five-hour drive from Mumbai, most people prefer to take the ferry service which takes around an hour to ferry people from the coats of Mumbai and take them to Alibaug. Yet, these ferry boats are often closed off during the monsoon season which makes commuting a nightmare for the people between the two cities.

However, starting March, commuting between Alibaug and Mumbai will be made quite easy. A new RoPax or Cruiseferry ship is set to set sail in the waters of Mumbai and end the commuting nightmare for its residents. This Ro-Ro ship cum passenger ferry ship will provide an express connection between Mumbai and Mandwa, hence those travelling to Mandwa and other regions of Alibaug will finally heave a sigh of relief.
The Mumbai to Mandwa (M to M) ferry service will launch in March from Ferry Wharf Mumbai to Mandwa jetty in Raigad district. The vessel which is capable of carrying 500 passengers and up to 150 vehicles per trip, is set to make travelling less time-consuming and more reliable for the everyday commuter.
The ferry service is being launched with an aim to utilise Mumbai's waterways for the better and fulfil the lack of transportation that often rises on the said route.
Knock Knock
The RoPax ferry will provide not only for a faster transportation but will also ensure that commuters in the region get a better and overall more reliable means of transportation. So if you've been tired of the daily commute between the said areas, fret not, travelling will be more convenient and much faster from March.
The Brihanmumbai Electric Supply and Transport (BEST) committee has been going through major changes lately. The corporation which has been doing the exact same thing for a long time has decided to embrace the new and finally upgrade its primitive technology. From the introduction of new modern electric busses to the cancellation of the iconic double decker ones, the changes are coming in left and right and we'll say it is about time.
One such change is the upgrade of the ticketing system. BEST has decided to turn towards the e-ticketing and payment services to making ticketing much hassle free for commuters as well as the corporation.
What's the update?
Mumbaikars will now be able to pay for their tickets through a plethora of e-wallets. The commuters who have had to look for spare change in their pockets will finally be able to just tap their screens and make the payment for their rides. So instead of the slip that was generated via an electronic machine, BEST will now provide e-tickets that the commuters will receive on their phones.
With this new service BEST aims to make ticketing a much hassle free experience for its commuters as well as the corporation itself.
Commuters in Mumbai can now pay for their BEST bus tickets via the e-wallets of PayTm, PayPoint and PhonePe. This will not only save time but would also ensure that the conductors can heave a sigh of relief. The daily ridership of best busses had spiked last year when a revision of the ticketing system was done by the corporation.
How will it work?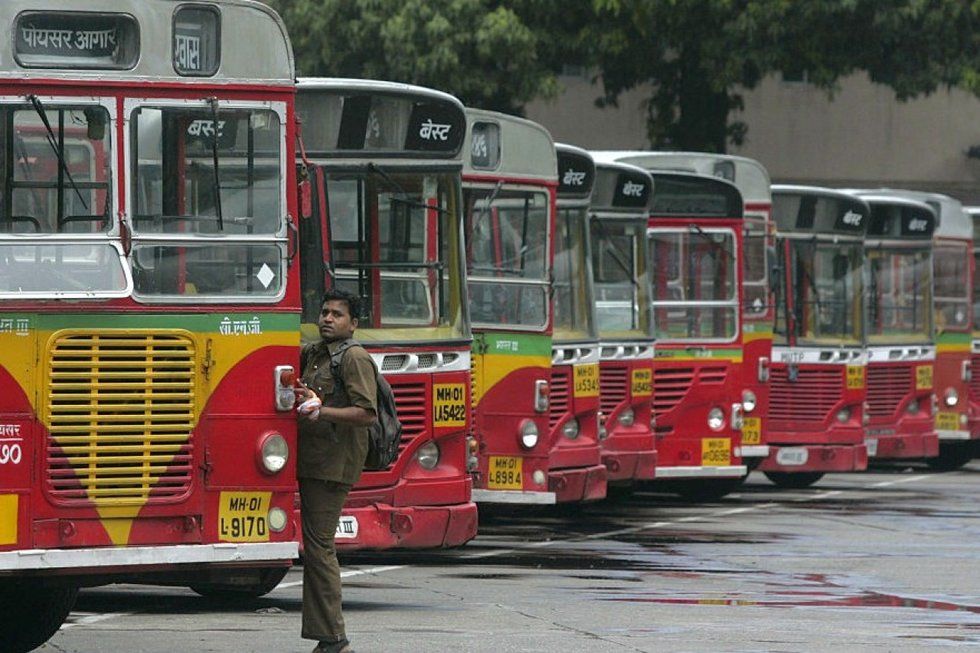 images.assettype.com
Passengers will now be able to book their tickets after logging on to the aforementioned sites. After the payment process is completed, each passenger will receive a unique 6 digit code which they can submit to download their tickets or show to receive a hard copy of the same.

Knock Knock
BEST is expected to roll out the new ticketing service by March. Which means, travelling in Mumbai is set to become cashless for many who choose the busses as their transport everyday.
Mumbai Metro has proved to be a life-saver for the people of the big city, who have taken to the new method of transportation. The ridership of the metro has increased significantly, which has given way to the construction of newer routes and metro networks around the city. The newest of these routes, Metro (3) is expected to be operational by the next year and once it does, you may find that travelling via the metro has its own advantages.
To combat the increasing air pollution that has gripped the entire nation, Mumbai will soon have a network of air quality monitoring stations which will warn the city in case of an increase in the atmospheric pollution. These network of air quality sensors & monitoring stations will help in dealing with the rampant air quality issue in the financial capital of the country.

Anyone who has spent even a few minutes in Mumbai knows that the condition of roads here is pathetic. The city which (almost) floods every year during the monsoon, finds it hard to maintain the integrity of its roads. This can be easily attributed to the water-logging and drain overflows. Mumbai roads are riddled with potholes even during sunny days, making the entire situation pretty dreadful for the commuters.