Carrying capacity of the locals is still diminished at 27.5% of total potential to respect the norms of social distancing
In a bid to facilitate services to the escalating crowd in Mumbai locals, the Railway authorities on Monday added a special fleet of 753 trains to its local services, surging the total to 2,773 routes on the city's suburban network. Around 552 of these additional services have commenced on the central line, while 201 have begun under the western operations. Now, 1,572 routes, instead of the earlier 1,020 are functioning on the central network and Western services have been boosted to 1,201 from the previous 1000.
---
New Trains to stagger crowd in Mumbai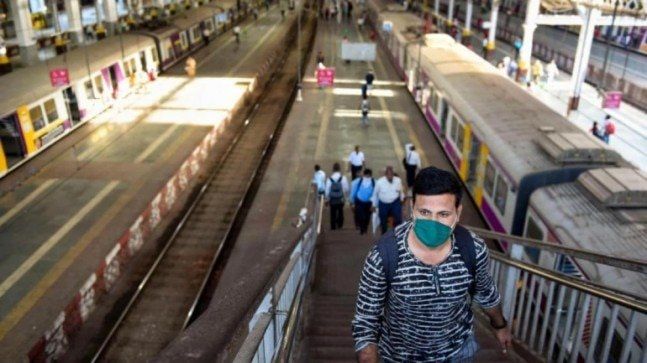 akm-img-a-in.tosshub.com
Railway officials have pointed out that with this special addition, the suburban train system has revived to about 88% of the total 3,141 services which were being operated before the outbreak of COVID-19. Out of these, Western Railways operated 1,367 trains, while the 1,772 services ran on the Central Line. Earlier, a decision to launch 610 trains was taken on Sunday, but the count was soon raise to 753 by Monday to stagger crowds, preventing overcrowding- both in the trains and at the stations.

The frequency of the local services has been subsequently raised at periodic intervals to cater to the increasing passenger count, maintaining social distancing for the safety of the passengers. Since its resumption on June 15 for essential workers, the trains have gradually allowed travel to lawyers, staff of foreign consulates and students by this means of public transport. Now, local trains have opened for the general public also, after the directive for the same was passed by the Maharashtra Government last month. Women have been advised to not travel during peak hours. However, owing to the guideline of social-distancing, the local facilities can ferry only about 22 lakh passengers unlike its pre-COVID potential of 80 lakhs.
Mumbai Railway authorities have provided the state government with inputs as directed by them and are now awaiting their reply for deciding the modalities for providing services to commuters in the Mumbai Metropolitan Region. They have also appealed to the passengers to adhere to the "medical and social protocols as mandated for COVID-19" and not fall prey to any rumours regarding local travel.