Luckily for us Mumbaikars, there are umpteen must-visit seashores within a 200 km radius of the city.

Although people think that living in Mumbai means frequent weekend trips to Goa but ask us and we'll tell you that it is nothing like that. In fact, sometimes when we feel like taking up a quick beach getaway, we search for nearby places rather than planning on heading out to the next door sunshine state. Luckily for us Mumbaikars, there are umpteen must-visit seashores within a 200 km radius of the city, that deserve the attention of all water-babies. So here we have listed out 9 beaches in Mumbai where you can head to, once the world is pandemic free!
---
Bassein Beach
Located approximately 65 km from Mumbai, Bassein Beach is the preferred weekend destination for solo travellers and sunset lovers, who just want some me-time. The major allure of this place, apart from its perfect scenery and placid environs, is the short detour that can be taken to visit the Vasai Fort.
Dahanu Beach
The tidy sandy terrain of Dahanu Beach is mostly frequented by tourists who are looking to camp under the stars, near the sea. You have to travel almost 140 km from Mumbai to enter the precinct of this spotless scenic beauty and while you are here, you should also visit Udvada, popularly known as the Mecca of Zoroastrians.
Kondivli Beach
Situated some 180 km from Mumbai is Kondivli Beach, a destination of choice for water sports aficionados looking for adventure. If you are looking to extend your trip a bit, then other than indulging in paragliding, water surfing and the like, you can also visit the Peshwa Smarak located nearby for a history lecture beyond books.
Revdanda Beach
With a Portuguese era fort near its shoreline, Revdanda Beach is a secluded black sand beach which is situated around 110 km from Mumbai. Also a local port and a fishing harbour, the charm of this place is experienced in depth by only those who are willing to give the local cuisine a try!
Kalamb Beach
If the idea of horse riding or camel riding along the beach fascinates you, then Kalamb Beach is the ideal destination. The windy weather and the sound of waves crashing at the shore, add to the surreal beauty of this place, located hardly 67 km from Mumbai. Also a popular photoshoot spot, don't forget to carry your camera for this trip.
Jampore Beach
If you are looking to travel out of Maharashtra for a beach vacay but don't wish to undertake an arduous journey, then you should visit Daman's Jampore Beach. Apart from this sweeping beach dotted with coconut groves and shacks, located approx. 170 km from Mumbai, you can also explore the colonial structures here
Kihim Beach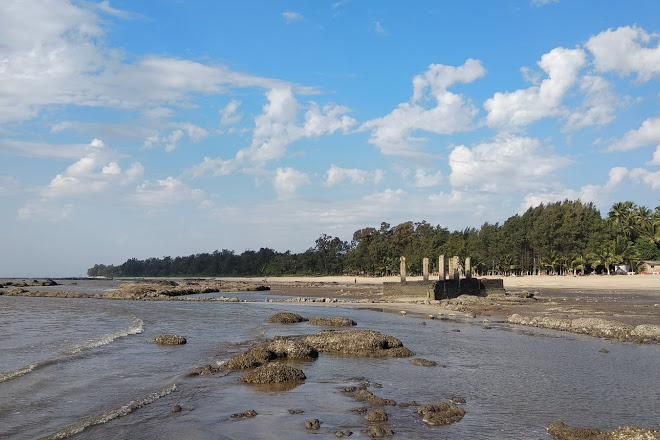 Located some 96 km from Mumbai, the serene aura and white sands of Kihim Beach attract the attention of tourists all year long. The nearby attractions you can explore are Kolaba Fort and Buddhist Caves and if you're lucky enough to have reached this picturesque beach on a clear day, then you can spot the Gateway of India from here, as well.
Shrivardhan Beach
Shrivardhan Village has a strong presence in history for it is known as the hometown of Peshwas, however, in present times it is not among the popular places. This is why Shrivardhan Beach, situated almost 180 km from Mumbai, is unfrequented by tourists and has been able to preserve its natural beauty to a large extent.
Murud Beach
A famous tourist spot nestled around 150 km away from Mumbai, Murud Beach is a package deal that offers the best that any beach destination can! Tourists can engage in thrilling activities such as kayaking and occasionally spot dolphins, apart from indulging in delicious seafood from local restaurants.
Knock Knock
A beach trip is always welcome and we know that you cannot wait to dip your toes in the sand and water while getting a tan, once the pandemic nightmare is over! We hope that this virtual visit to the azure waves and extensive shorelines has piqued the travel bug in you, so bookmark this article right away and tag your friends too.