Mumbai hosts negative daily active tally for 3 days in succession.
The number of daily coronavirus cases witness a dip in Mumbai with a diminished growth and transmission rate of the infection. Falling from 1.01% on October 10 to 0.6% on October 19, the diminished spread has not only helped lower the count of daily cases but also provided an environment for speedy recoveries. Recording 1,457 cured patients, higher than 1,234 new cases on Monday, active cases plummet to negative for the 3rd consecutive day in the city.
---
Mumbai arrests the growth of coronavirus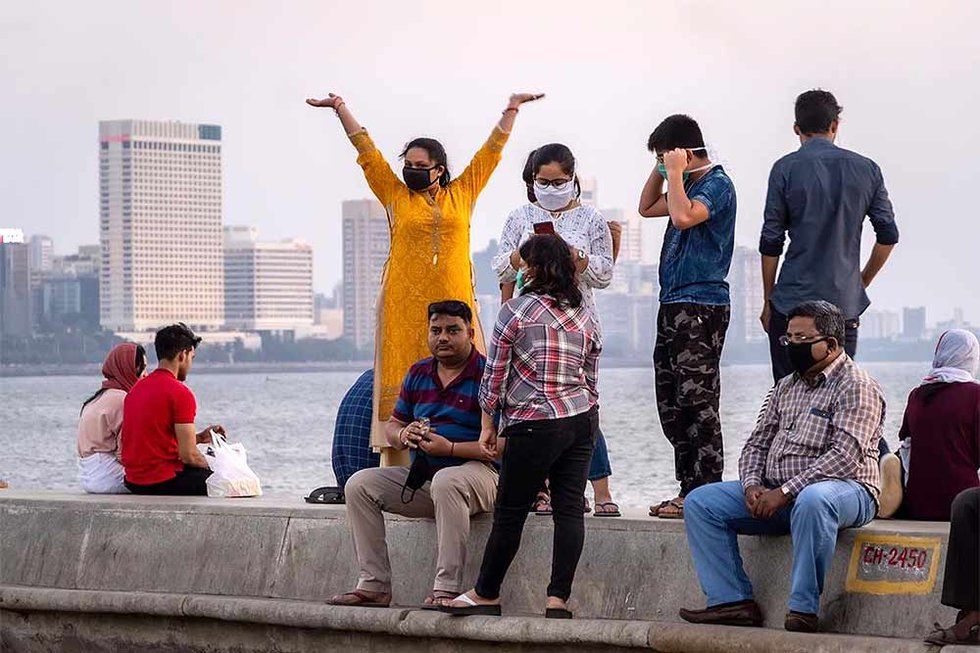 www.outlookindia.com
Mumbai has managed to capture and control the growth of the highly transmissible COVID-19 virus. As per the data revealed by BMC, the doubling rate of the infection has improved from 69 days from October 10 to 95 days in a matter of 10 days.

Besides this controlled spread, the increased recovery rate in the city has also helped to soothe the daily statistics of the coronavirus growth in Mumbai. According the reports of the civic body, Mumbai's recovery ratio stands at 87%, marginally higher than that of the state's at 86.5%.
The death rate of the virus remained restricted at 2.75% on Monday with 34 deaths in the city. With this count, the death tally in Mumbai chalks a total of 9,819 fatalities, highest in Maharashtra. As of October 20, Since the virus outbreak, Mumbai's absolute case count clocks at 2,43,169 cases with 19,906 on going cases and 2,12,979 recovered patients.

Knock Knock
The sloping curve of coronavirus has brought the respite of recovery to the city of Mumbai and its people. Setting up a model benchmark of the virus-control, Mumbai has managed to not only reduce the daily fresh case numbers but also maximise the recovery rate. All Mumbaikars are requested to hold individual accountability and practice all norms of self-safety and social distancing to fight against the threat of the global pandemic.