The Mumbai-Pune Hyperloop, along the Expressway would possibly be world's 1st commercial corridor.
Richard Branson-backed Virgin Hyperloop (VH) which aims to connect Mumbai and Pune with a 25 minute corridor, conducted its first two primary trials that yielded positive results for the project. It is the most expensive public-infrastructure project in the state of Maharashtra which will not only shrink the commute time between Mumbai and Pune but will also generate 1.8 million jobs, directly and indirectly and $36 billion in socio-economic benefits.
---
The future is now!
After multiple delays due to the coronavirus pandemic, the Virgin Hyperloop finally conducted its primary test trials with actual passengers and its success has brought the future within the arm's-reach of the state of Maharashtra. Incubated after 6 long years of its inception in 2014, this transport infrastructure is one of the largest commercial projects the world has ever seen, which will bring the cities of Mumbai and Pune 25 minutes apart!

The hyperloop technology is a brand new passenger and goods transport service that involves projecting small pods usually consisting two sears, in sealed low- pressure tubes to speeds upwards of 1,000 kilometers per hour. When this idea was opened for development in 2012, various companied had taken interest in this technology which was still in its embryonic stage, and Virgin Hyperloop set its aim in India. Pod X2, the company's newly unveiled tested pod will be substituted in the commercial corridor between Mumbai and Pune and this new technology presents safety-critical systems which can detect and generate responses to emergency triggers. The commercial unit will be scaled up during production to ferry 28 passengers in one journey.
India and Virgin Hyperloop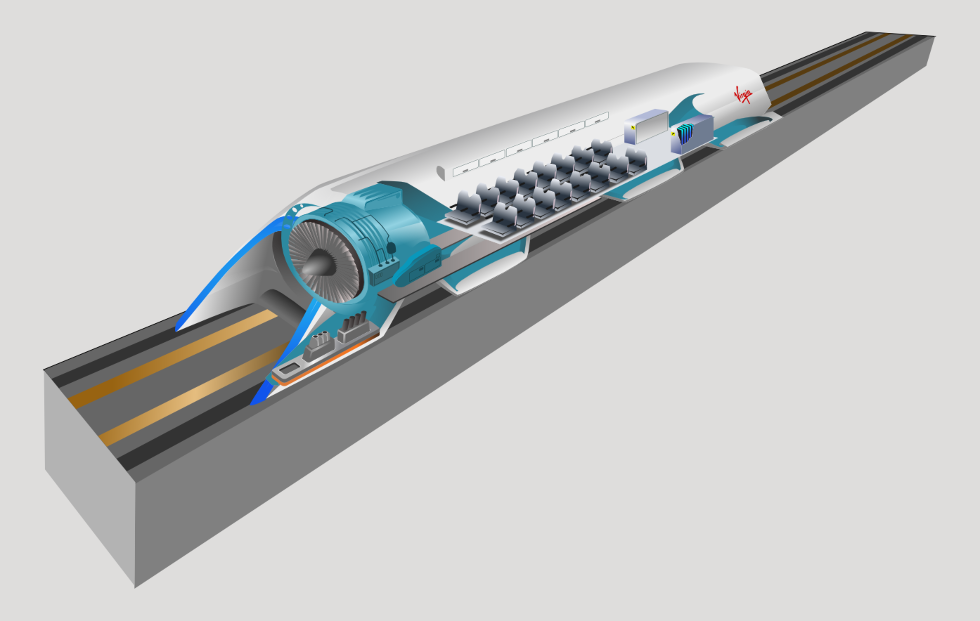 upload.wikimedia.org
The company plans to develop this technology all across India and following a release of a regulatory guidance document by the United States NETT Council, it aims to get in touch with the central authorities in India to propel the ambition. A month ago, VH announced partnership with the Bangalore International Airport Limited (BIAL) to carry out a feasibility study to explore the possibility of preparing a hyperloop corridor from the Bangalore airport. Last year in December, the company also signed a contract with the Punjab government.

Knock Knock
Developing this new technology at a commercial level will not only reduce the commute time, it will put India in the league of technologically developed nations across the globe. This technology can be further developed to join various states at first and then international entities in the long run, truly translating the world into a 'global village'.