Reasonable lodging will soon become a reality in Mumbai
Ever heard of a pod or a capsule hotel? A hotel building that has dedicated small pods/chambers for people to sleep in without sacrificing on their privacy. These are budget hotels which are mostly popular in Asian countries such as Japan, Korea and even China, but it is the first time Mumbai will be seeing its share of the future-esque lodgings.
---
Indian Railways Catering and Tourism Corporation (IRCTC) will be opening Indian Railways' first ever pod hotel right here at Mumbai Central Railway Station and we're excited!
What's the update?
Mumbai's Central Railway station will soon get its first ever pod hotel. IRCTC has decided to turn the two non-AC waiting rooms into an ultra modern pod hotel. With state of the art facilities and every modern amenity, this hotel will be an improvement over the old retiring rooms.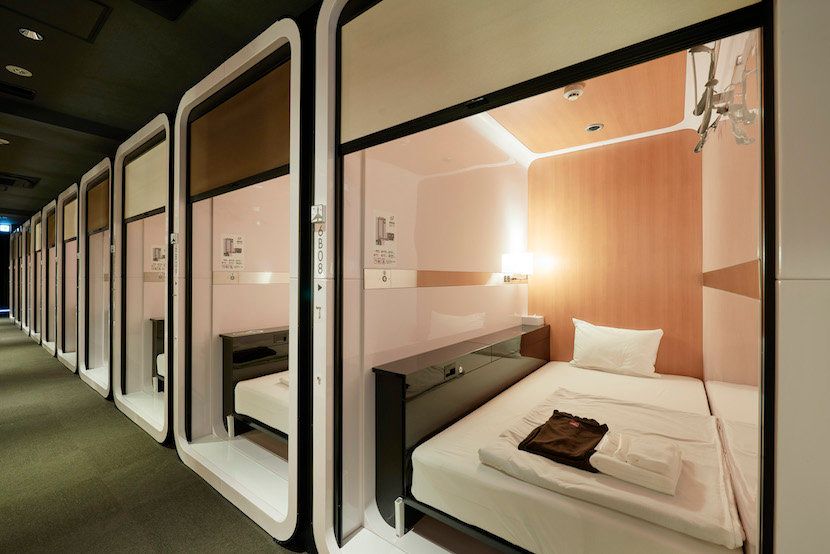 images.assettype.com
The hotel will have as many as 30 pods of two kinds- 'classic', which will have a single bed for one person and 'suite', which will have a bed and room enough for two people to retire.
The tenders for the hotel have already been floated and according to a report by Financial Express, the IRCTC expects the hotel to be fully functional by the end of 2020.
What exactly is a pod hotel?
A pod hotel is a hotel with small capsules in place of rooms. These capsules and pods are tiny chambers where you can sleep in and find some rest, while the hotel provides for other facilities with a common arrangements. A pod hotel can consist of a common room where people can catch up on work, a washroom for bathing, toilets, changing rooms, lockers and even a dining room.
Most pod hotels are futuristic and modern with modern amenities, are crisp clean and are the ideal lodging for anyone who's on a budget. These hotels can also be ideal for solo travellers.
Knock Knock
The pod hotels will prove to be amazing for anyone who wishes to travel to Mumbai on a tighter budget. It would especially be helpful for those who're in the city for a short span and are just looking for an accommodation for a few hours.