A negative RT-PCR COVID test report is now mandatory to enter Maharashtra by any means of transport.
The state of Maharashtra on Wednesday decided to extend the tenure of lockdown-like restrictions in Mumbai and other districts across the territory until 7 AM on June 1 to prevent the resurgence of another coronavirus spike. Earlier, COVID preventive curbs were imposed until 7 AM on May 15. As per reports, additional travel curbs have also been constituted to keep the infection spread in check. In an order issued by the State Chief Secretary on Thursday, a negative RT-PCR COVID test report will be mandatory to enter the state by any means of transport.
---
Revised & regulated norms of the COVID curbs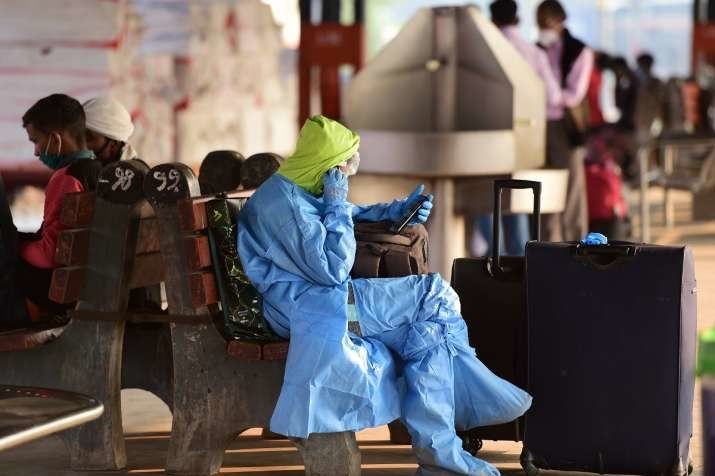 Earlier, the negative COVID-19 test report pre-requisite held authority for only those travelers who were entering Mumbai or other parts of Maharashtra from 'sensitive regions' across the country. However, it has now been stretched to include all travelers from any part of India, commuting via any means of transport.

As per listed norms, the COVID-19 negative report should not be older than 48 hours before entry into the state. In the case of cargo transport, only two people will be permitted in one vehicle. These carriers will also have to produce a negative RT-PCR test report within 48 hours before the entry into Maharashtra and will be valid for 7 days, the order stated.
Meanwhile, the Local Disaster Management Authority (DMA) has been directed to surveil rural marks and APMCsto ensure compliance with COVID protocols. The Maharashtra Government has also awarded the authority to these agencies to impose further restrictions or shutdown to ensure discipline. At least 48 hours of public notice need to be provided to ordain other general or specific curbs, read reports.
Shops selling essential supplies to open for 4 hours a day!
images.newindianexpress.com
Along similar lines, milk collection, transport and processing will be permitted without restriction across Maharashtra. The retail trade, however, will be subject to restrictions imposed on shops selling essential supplies. As per orders, essential shops will operate for four hours every day from 7 AM to 11 PM. Home deliveries have been allowed until 8 PM.

All means of public transport, including buses, autos, taxis can ferry only 50% of traveler capacity. These passengers have to validate the reason for travel to prevent unnecessary crowds in vehicles. People engaged in the airport, port services, and movement of cargo related to medicines or equipment for Covid-19 management will be allowed to travel in local, mono and Metro trains, the order said. Restrictions will also continue to prohibit weddings and any other social or mass gatherings.