According to the established COVID norms, Mumbaikars have will be taxed with a ₹200 fine.
The Mumbai Police Commissioner has tasked department officials to fine a minimum of 1000 people from each of the city's zone, for not wearing a mask in public places. Established to curb the recent spike in the number of COVID-19 cases in Mumbai, the target has to be honoured daily in each zone. According to the established COVID norms, Mumbaikars will be taxed with a ₹200 fine.
---
Mumbai Police adopts strict protocol to raise COVID awareness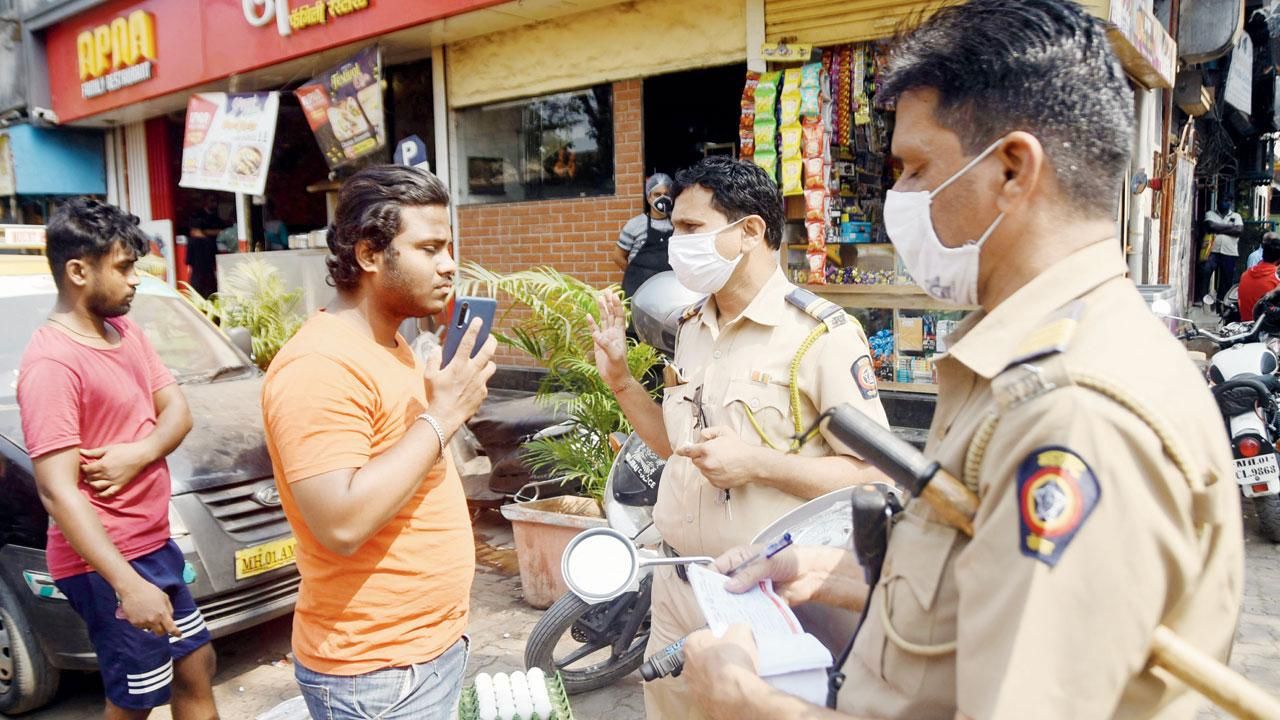 Taking strict action against people flouting COVID norms in all the 12 zonal areas of Mumbai, the city's Police Department has shouldered the responsibility to raise COVID awareness among people. Now, the Mumbai Police will fine a minimum of 12,000 people daily across the city, in accordance with the mandatory mask policy in public places.
As per reports, the collected amount from the fine will be divided into two equal kitties. While one will be used by the Police Department to execute and implement welfare activities, the other will be handed to the Brihanmumbai Municipal Corporation (BMC).

While speaking to the media, the Mumbai Police Commissioner informed that the idea of this target-approach is to sensitise people about the COVID-19 preventive protocols. With the daily 1000 target, the city police department wants to reach out to maximum people, to educate them about the guidelines devised and imposed by the government to curb the spread of coronavirus.
The active COVID caseload in Mumbai surged to 8,217 cases with the addition of 849 fresh cases on Tuesday. With this, MMR's aggregate case tally surged to 3,27,621 infections, since the outbreak of the coronavirus last year. Besides, the daily active caseload lapsed to a negative count, -77, as recoveries soared over new cases, with 923 cured patients yesterday. So far, Mumbai has mapped a total of 3,07,052 recoveries.