Here's what you need to know-
The Port Trust of Mumbai(MbPT) is all set to launch water-taxis from next month in the city. Starting from the domestic cruise terminal(DCT) at Princess Dock, the services will effectively cut down at least an hour of travel time between Mumbai and Navi Mumbai.
---
Water-ways to ease mobility, save time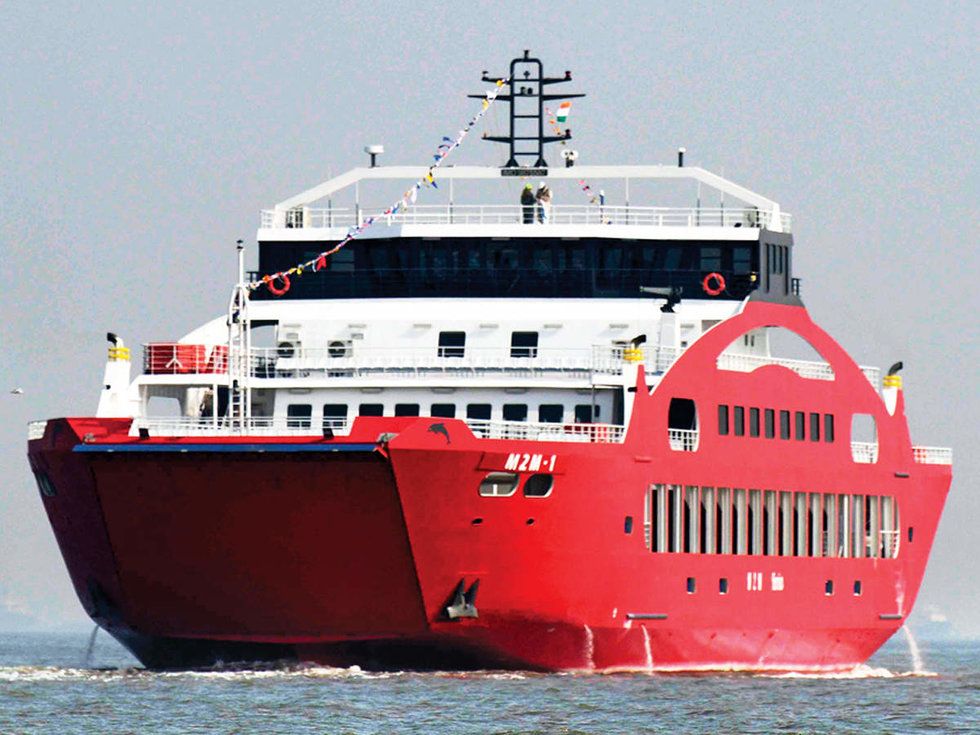 Mumbai-Alibaug Ro-Ro Serivece mumbaimirror.indiatimes.com
In the initial phase of its operations, the water Port Trust has planned to set-up routes between Mumbai and Belapur, Vashi, Jawaharlal Nehru Port Trust (JNPT) and Manwa. Besides this, the MbPT has zoned onto six agencies to kick-start the operations of water taxis, a few of which, in all likeliness are ready to launch the services soon. The deputy conservator, of the marine department at the Trust also stated that the fare of the services will be determined and regulated by the operators themselves.

With the recent boom of the Ro-Ro services between Mumbai and Alibaug, which launched in February 2020, the officials and operators are confident in the success of this new means of travel. According to the data recorded by a private operator, around 5,000 people, 1,200 cars, 270 two-wheelers and cyclists took a trip on the ferry between the resumption of services on August 20 and the first week of September.
Knock Knock
Opening up the water-ways between Mumbai and Navi Mumbai will not only reduce the travel time but also will help in easing the city traffic. An alternate means of travel will divert crowd from the primary means of travel, pushing the norms of social distancing in modes like trains and buses, promoting safe public travel in Mumbai.