Here's what you need to know-
Maharashtra, Goa, Gujarat and Chandigarh have been sanctioned a total of 670 new electric buses as tweeted by the Union Minister of Environment, Forest and Climate Change. A total of 240 buses have been allocated to Mumbai and Navi Mumbai itself, with an upgrade of 40 and 100 vehicles to BEST and NMMT respectively.
---
The Future is Electric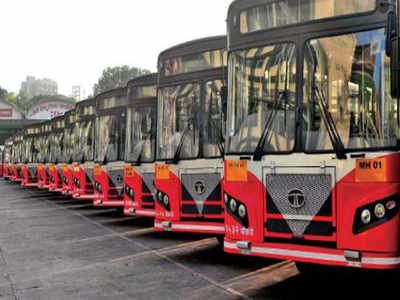 timesofindia.indiatimes.com
The remaining 100 buses have been provided to the Maharashtra State Road Transport under the Union's FAME Scheme with the aim of enhancing inter-district transport and commute. The Faster Adoption and Manufacturing Electric and Hybrid vehicles (FAME) scheme provides a 60% subsidy, sanctioned by the Centre, to the environmentally safe electronic and CNG vehicles.

At present, around 30 buses run between Mumbai and Navi Mumbai as part of the NMMT's fleet, connecting the two closely linked districts. These e-buses have been provided by JBM Auto Ltd and Solaris, a European auto manufacturer. These e-buses can travel up to 225 km in one charge with a capacity of 35 passengers. The rising demands in Navi Mumbai to increase the frequency of buses has been finally answered, though commuters are yet to adjust to the newer buses and drivers require training.

Despite receiving the sanction in September itself, the Maharashtra State transport authorities are certain that the buses will hit the roads no sooner than next year. The switch to e-buses has been accepted in-order to improve the over-all travel experience, and of course to improve the environmental conditions. The officials of the Navi Mumbai Pravasi Sangh have also expressed their desire to introduce these buses on newer routes as well!
The benefits of e-buses
The daily commuters are loving the ease of the already existing electronic buses and prefer them for longer travels, as these buses have a better break control and collision mechanism. Most people are of the opinion that these are, in fact, better than the normal buses and are far comfortable for senior citizens. Besides that, e-buses are a major respite when it comes to control the emissions of vehicular pollutants as these have zero emissions and run completely on electricity. These new additions will definitely add value to both, the transport authorities and the travellers with their enhanced ease and efficiency.