Mumbai's total case count surges past the 64,500 mark.
Just a few days after seeing a dip in the caseload, Mumbai has once again reported an active rise in daily tallies of COVID-infection. With the addition of 1,496 fresh cases on Sunday, Mumbai's total case count surged past the tally of 64,545 infections. This sharp rise also reflected on the city's active cases which rocketed to 1,075 after falling to negative just a day prior.

---
Mumbai COVID-19 Update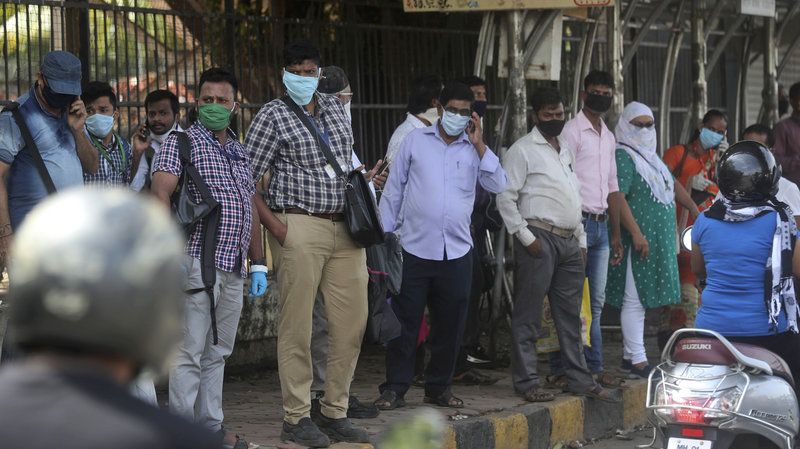 media.npr.org
After reporting marginally low tallies of daily infections for the first 8 days in November, the infection rate shot up with what seems like the virus vengeance in the city of Mumbai. Breaking past the 0.3% case positivity ratio of this month, COVID numbers rose by over double the usual tallies with 1,496 fresh infections on Sunday. This rising trend was observed throughout the state and was not only restricted to the capital city. On Sunday, Maharashtra recorded 55,825 new cases, though state's active infections remained below the zero equator.
The BMC Additional Municipal Commissioner pointed out that the sudden high jump in infections is linked to the boosted testing capacities. The city is conducting about 11,000 to 15,000 tests in a day and therefore, the rise is a direct consequence of the increased number of samples.

Contrary to this rise, Mumbai also reported a significant fall in the mortality count come November. Average fatalities have been restricted to 24 in November, while in October this number loomed around at 42. The BMC Additional Commissioner stated that adherence to treatment protocol has a major role to play in lowering this count.