The vessel is capable of carrying 500 passengers and up to 150 vehicles per trip
Alibaug lies just about a 100 kilometres away from Mumbai, making it a popular getaway destination among the residents. Alibaug and Mumbai also serve as homes to thousands of people who are originally from one town but have to move/commute to the other for business or studies. Hence, thousands of residents commute between Alibaug and Mumbai, every day, more so on holidays and festive occasions.
To make commuting more comfortable for the residents of Alibaug and Mumbai, a new RoPax service is set to launch in March; this new ferry vessel will carry passengers as well as vehicles from the shores of Mumbai to Mandwa.
What's the update?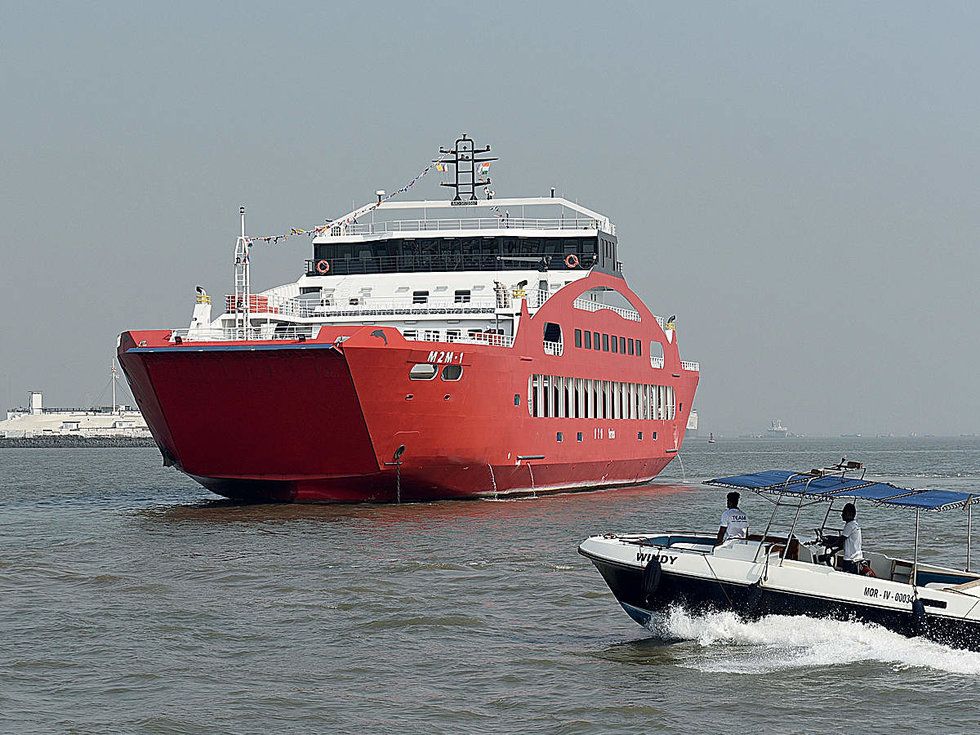 static.toiimg.com
Since Alibaug is a five-hour drive from Mumbai, most people prefer to take the ferry service which takes around an hour to ferry people from the coats of Mumbai and take them to Alibaug. Yet, these ferry boats are often closed off during the monsoon season which makes commuting a nightmare for the people between the two cities.

However, starting March, commuting between Alibaug and Mumbai will be made quite easy. A new RoPax or Cruiseferry ship is set to set sail in the waters of Mumbai and end the commuting nightmare for its residents. This Ro-Ro ship cum passenger ferry ship will provide an express connection between Mumbai and Mandwa, hence those travelling to Mandwa and other regions of Alibaug will finally heave a sigh of relief.
The Mumbai to Mandwa (M to M) ferry service will launch in March from Ferry Wharf Mumbai to Mandwa jetty in Raigad district. The vessel which is capable of carrying 500 passengers and up to 150 vehicles per trip, is set to make travelling less time-consuming and more reliable for the everyday commuter.
The ferry service is being launched with an aim to utilise Mumbai's waterways for the better and fulfil the lack of transportation that often rises on the said route.
Knock Knock
The RoPax ferry will provide not only for a faster transportation but will also ensure that commuters in the region get a better and overall more reliable means of transportation. So if you've been tired of the daily commute between the said areas, fret not, travelling will be more convenient and much faster from March.