A recent sero-survey of Mumbai revealed some new and insightful information regarding the COVID-19 infection trends in Mumbai. According to the survey, which was the second sero-survey in the city, those in the age group from 41-60 were the most likely to be infected with the virus.
---
The survey was completed as part of a joint effort between BMC, Tata Institute of Fundamental Research and Niti Aayog. The findings of the second survey also suggest that the sero-prevalence is now at 33.4%, which is a decrease from the earlier 40%.
Those in 41-60 age group were the most susceptible to COVID virus regardless of location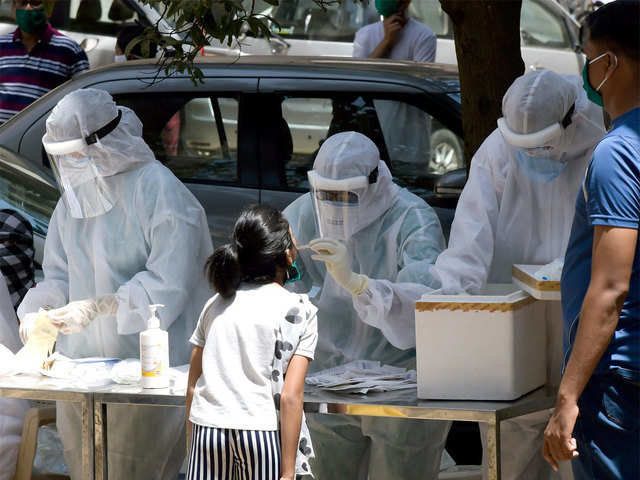 Detailed findings published by TIFR show that out of 1,060 people aged 41-60 years surveyed in slums, 50.3% tested positive for antibodies against Covid-19. On the other hand, of 964 people in same age bracket surveyed in non-slums, 18.6% tested positive for the virus.

The report also highlights other age groups and different locations. Followed by the 41-60 bracket, next comes the age group between 12-24. At least 18.5% tested positive for Covid antibodies. Interestingly, there are higher cases in these ages among those living within gated colonies than there are in slums and other parts of the city.
This was followed by those aged 25-40 (16.6% exposure). Those aged above 60 years in non-slums remained the most protected and least exposed. Of those aged above 60 surveyed in non-slums, 13.2% were infected with antibodies.
While that is the case for non-slum areas, slum areas are the stark opposite. Due to lack of precautions and overseeing of activities, the virus has spread fast and across all ages.
Knock Knock
As of now, the teams behind the surveys, along with a set of researchers and doctors are working towards improving the situation not only in urbanized parts of Mumbai, but in slums and other areas as well.