Mumbaikars, now pay for your tickets via e-wallets as BEST decides to go cashless from March!
February 18, 2020
BEST buses will now have an e-payment system for your tickets
The Brihanmumbai Electric Supply and Transport (BEST) committee has been going through major changes lately. The corporation which has been doing the exact same thing for a long time has decided to embrace the new and finally upgrade its primitive technology. From the introduction of new modern electric busses to the cancellation of the iconic double decker ones, the changes are coming in left and right and we'll say it is about time.
One such change is the upgrade of the ticketing system. BEST has decided to turn towards the e-ticketing and payment services to making ticketing much hassle free for commuters as well as the corporation.
What's the update?
Mumbaikars will now be able to pay for their tickets through a plethora of e-wallets. The commuters who have had to look for spare change in their pockets will finally be able to just tap their screens and make the payment for their rides. So instead of the slip that was generated via an electronic machine, BEST will now provide e-tickets that the commuters will receive on their phones.
With this new service BEST aims to make ticketing a much hassle free experience for its commuters as well as the corporation itself.
Commuters in Mumbai can now pay for their BEST bus tickets via the e-wallets of PayTm, PayPoint and PhonePe. This will not only save time but would also ensure that the conductors can heave a sigh of relief. The daily ridership of best busses had spiked last year when a revision of the ticketing system was done by the corporation.
How will it work?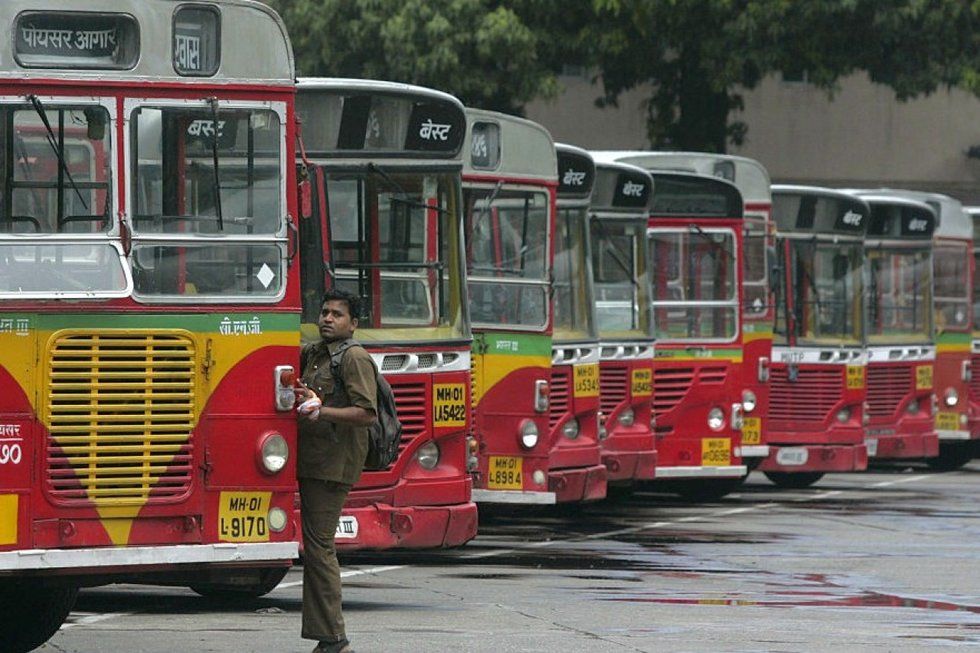 images.assettype.com
Passengers will now be able to book their tickets after logging on to the aforementioned sites. After the payment process is completed, each passenger will receive a unique 6 digit code which they can submit to download their tickets or show to receive a hard copy of the same.

Knock Knock
BEST is expected to roll out the new ticketing service by March. Which means, travelling in Mumbai is set to become cashless for many who choose the busses as their transport everyday.
A culturally affluent and historically significant city, Mumbai has an array of heritage structures which will keep your interest hooked for hours and will linger in your memory for days to come! A haven for history lovers, The City of Dreams speaks of a bustling potpourri of monuments which have lent Mumbai with its current status of being a old world charmer. Along similar lines, the Flora Fountain situated at the southern end of the historic Dadabhai Naoroji Road, also known as the Mile Long Road, is a beauty to behold!
Mumbai is a hotpot of cultural diversity and all across the metropolis, you'll find yourself amidst a plethora of archaeological wonders. Grabbing a comfortable seat on this bandwagon, is one of Mumbai's unique attractions- the Global Vipassana Pagoda. A monument built as a tribute to the philosophies of Lord Gautama Buddha, this pagoda pulls in thousands of visitors and devotees annually. Considered as a landmark of peace and the abode of tranquility, this Global Vipassana Pagoda aspires to proliferate the teachings of compassion and non-violence while it also promotes the practise of 'Vipassana'.
Maharashtra is a treasure trove of historical wonders and one never runs out of things to explore, learn and do when here. Adding to its robust bandwagon of architectural marvels and sites of utter significance, are the Elephanta Caves. Located on the Elephanta Island, this place features two hillocks separated by a narrow valley and it is scattered with umpteen ancient remains which is the flag bearer of Maharashtra's rich cultural past. This venue contains a selection of 'rock art' linked to the cult of Shiva and is an amalgamation of seven caves, out of which the most important is the Mahesa-murti cave.