About 1/3rd of the total Mumbai caseload can be traced to 5 city wards.
The month of September has accounted for the maximum number of cases reported in Mumbai. The city case tally has surged by 53,041 cases since the beginning of September and is expected to clock over the total of 2 lakh infections by the end of the month, with its current count of 1,98,846 COVID cases. Around 1/3rd of the active caseload of 1,62,939 infections have been found in 5 ward belt in North Mumbai from Andheri to Borivali.
---
The Mumbai Case Explosion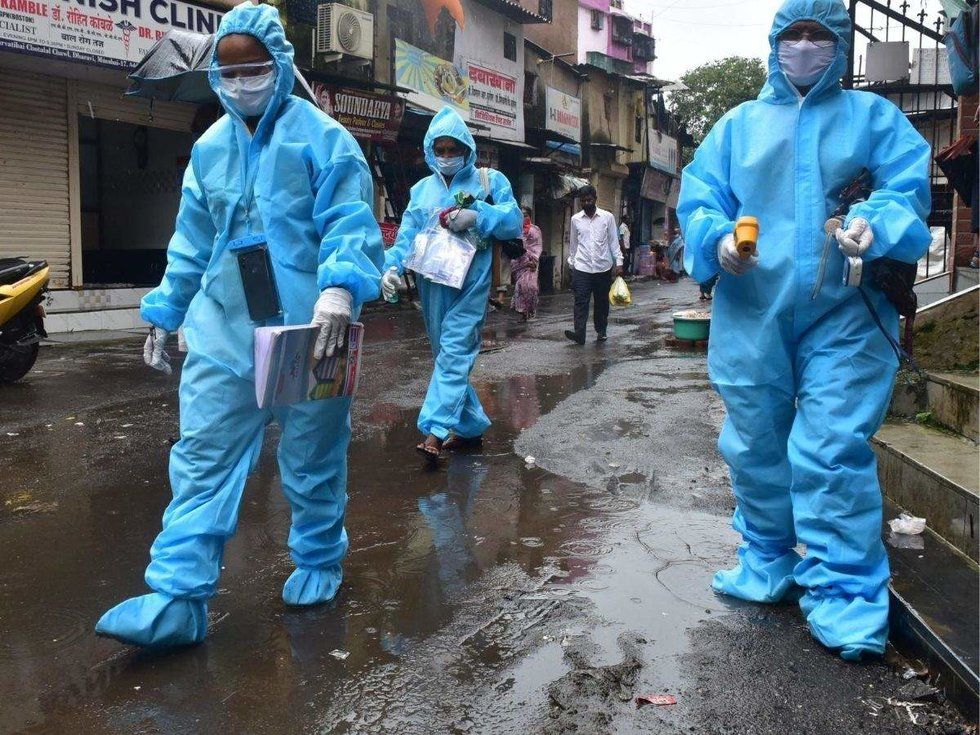 mumbaimirror.indiatimes.com
Boosted testing capacities and a case positivity ratio over 18.5% in the city of Mumbai has resulted in the identification of over 2,000 daily cases on an average. With these growing numbers, Mumbai has also managed to record its highest monthly caseload in September; around 26% of the total 1,98,846 COVID case count has been recorded since September 1.

The city is also fighting an active case load of 26,716 and around 35% of this share can be traced to 5 wards in the northern part of the city. The belt from Andheri to Borivali has been furnishing the maximum number of cases in Mumbai as per the reports of the BMC. These regions also account for about 25% of total fatalities and 30% of total discharges. Mumbai has total recovery tally of 1,62,939 so far and a death count that clocks over 8,794.
The BMC is imposing the 'Mission Save Lives' in Mumbai that is aimed at reducing the death count, which has already significantly fallen from 5.7% to 4.4%. With this, the municipal authority of the city is trying to improve the health situation of the city by further increasing the recovery count and controlling the active tally of COVID cases in Mumbai. The BMC reports have revealed that R Central ward with Borivli is the highest infected ward among the 24 wards in the city and has reported about 2,287 coronavirus cases. These reports further suggest that K west Jogeshwari with 1,965 , P north Goregaon with 1,472 cases follow Borivali in the high active case list.