The Maharashtra government has announced stringent protocols, declaring a strict 15-day curfew across the state amid the surge of coronavirus infection. Reportedly, authorities have dismissed the imposition of a complete lockdown and have instead ordained Section 144 here, from 8 PM on April 14 till 7 AM on May 1. Assembly of 5 or more than 5 people is prohibited, by state orders but all essential services have been permitted to remain functional. Grocery, e-commerce related to emergency goods and food delivery will be permitted between 7 AM and 8 PM.
Details of 'Break the chain' order in Maharashtra
The Chief Minister in his official address to the state on April 13 declared new guidelines, enforcing stricter protocols to check the COVID rise in Maharashtra. All norms will be implemented from 8 PM on April 14, without laxity and will stretch over the fortnight till the end of this month.

During this period, most government and private enterprises, other shops and establishments will remain closed, read the state order.
What's not allowed during Maharashtra curfew
No one is allowed to move in public without a valid reason.
Cinema halls, theatres, swimming pools, gyms and sports complexes to remain closed.
All restaurants and bars to remain closed for walk-ins. Only home delivery services shall be allowed. People are not allowed to visit restaurants or bars for ordering purposes or pickup.
Shooting for film/serials/advertisements to be closed.
Public places like beaches, gardens, open spaces, etc. shall remain closed.
Religious places of worship to remain closed.
All political activity to be stopped in the state.
Barbershops, spas, salons and beauty parlours to remain closed.
All schools and colleges to remain closed.
Students who have to take any examination will be allowed to travel along with one adult, on basis of a valid hall ticket.
All private coaching classes to remain closed.
Any industrial process that is a net consumer of oxygen as a raw material is to be disallowed. Those processes, which come under essential activities or circumstances, could be exempted after written permission from Development Commissioner.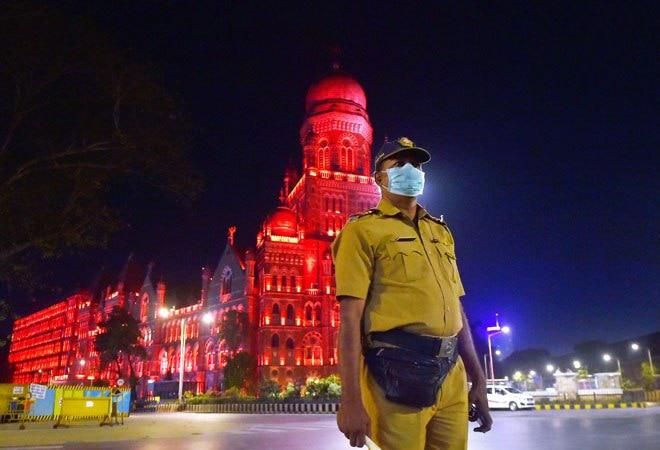 What's allowed during Maharashtra curfew
Services and activities falling in the 'essential category' are exempted.
Groceries, vegetable shops, fruit vendors, dairies, bakeries - all types of food shops.
E-commerce (only for the supply of essential goods and services).
Public transport: Airplanes, trains, taxis to run at half their capacity, public buses to operate with full seating capacity- standing passengers disallowed, only 2 people and driver permitted in auto-rickshaws.
Petrol pumps, electric and gas supply services.
ATMs and postal services; services designated by RBI as essential, financial institutions associated with SEBI and construction work to continue.
Veterinary services, animal care shelters, pet food shops to remain open.
All pre-monsoon public services by local authorities.
Services related to restoration/maintenance of telecom services.
Water supply, agricultural services, supply of goods.
All export and import services, all cargo services.
Marriages to be allowed with only 25 persons in presence. In case of funerals, only 20 persons are allowed.
All construction activities are allowed at those sites where labourers are living on site. Movement to and fro from outside must be avoided, except for material movement.
Check out the full order and guidelines here :
502745433-Break-the-Chain-13-April-2021.pdf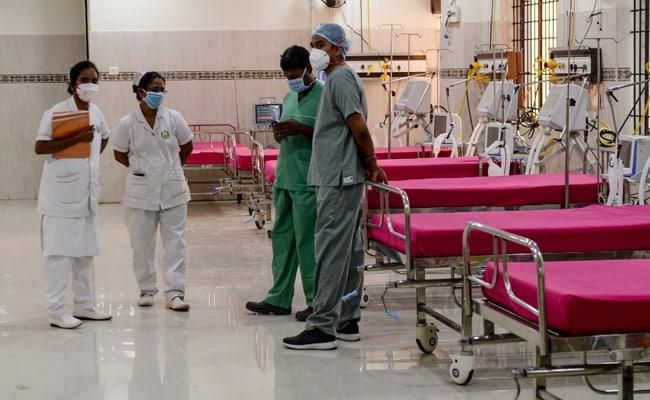 In his address, the CM also highlighted that Maharashtra is continuously amplifying its medical and health infrastructure despite being under extreme pressure. While there is a shortage of medical oxygen beds, the demand for Remdesivir has increased, he stated, adding that he will appeal to the Centre to seek the Indian Air Force's help in the supply of oxygen from nearby states to meet its medical requirements.

The state has also promised to provide 3 kg wheat and 2 kg rice for free to all needy persons, till the pandemic protocols are in place. People are requested to cooperate with the guidelines. Penalties levied on violators will be used by the concerned disaster management authority to better contain the viral load.