The relationship between fisherfolk and Mumbai is older than we can imagine and everyone around knows that this city and fishing, are entwined. Lying in Azad Nagar, Colaba, Sassoon Docks is the oldest and the largest wholesale fish market in Mumbai, dating back to 1875. It is often said to be the commercial base through which Mumbai gained momentum! A sight that will hold your interests if you like exploring the aspects of daily life, it is definitely not a spot for people with a weak stomach.
Known to be the first wet dock of Western India!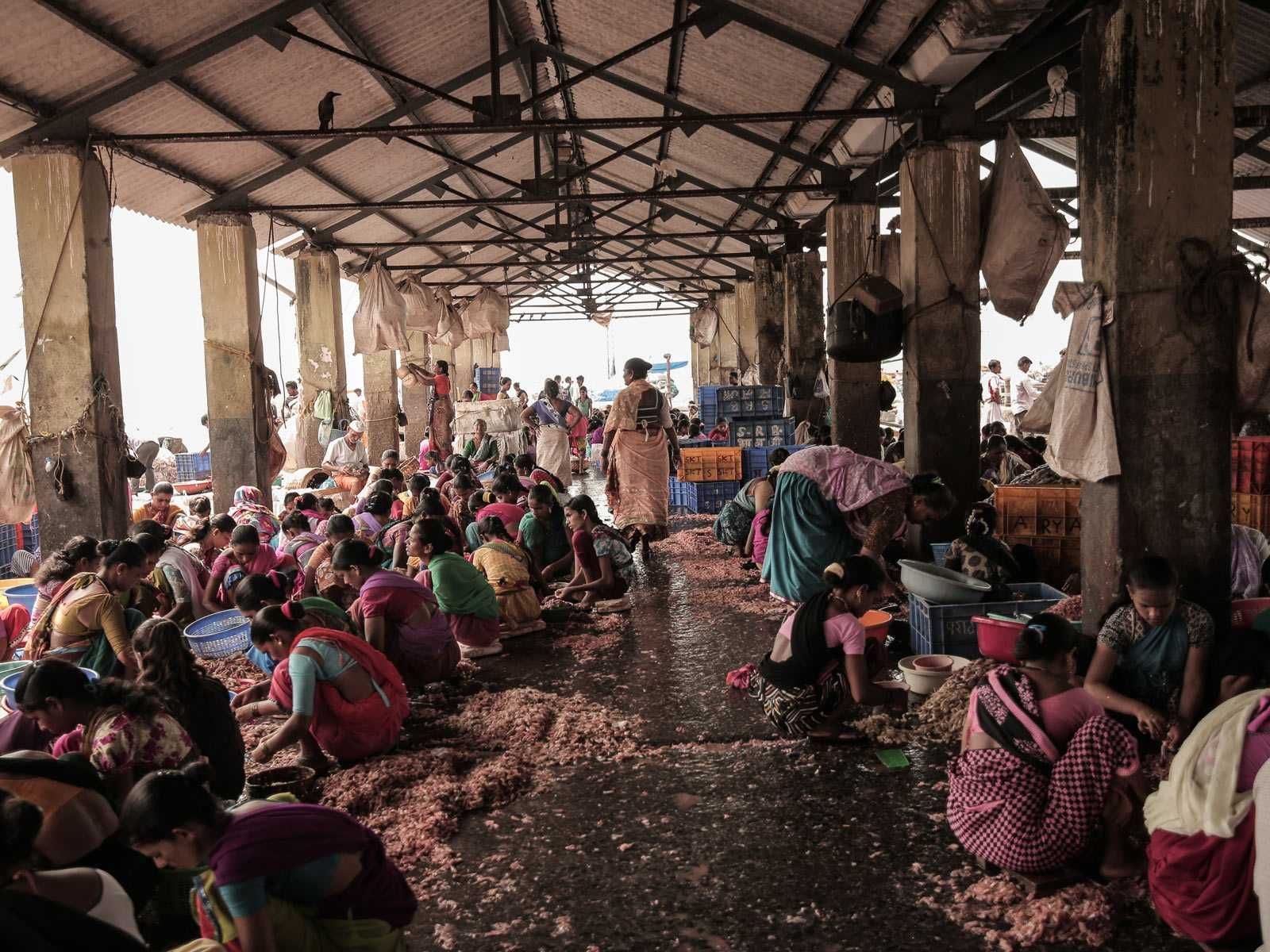 Built in 1875 by Sir Albert Abdulla David Sassoon, a Jewish merchant, Sassoon Docks is known to be the first wet dock of Western India where ships can sail through, regardless of the tide. Run by the known Marathi fishing community of the Kolis, it is one of the few docks left in our country that hasn't been replaced by hardcore commercialisation!

A hub for wholesale fish buying and selling, you can often spot chefs of famous restaurants wandering around here amidst the stench of the fishes and their entrails. Every single day around 20 tonnes of fish are brought and sold from this dock and these include pomfrets, baby sharks, blue crabs, shrimp and giant prawns, amid other varieties. This trade practice has provided economic sustenance for many over the years and generations of fisherfolk can be found engaged here.
Knock Knock
The sight of birds trying to catch a few bites while no one's looking, hordes of people lining up at the stalls and fishes that seem shocked by their lives unexpectedly coming to an end, are all the elements that make up Sassoon Docks. This site speaks extensively of the city's commercial past, like no other around. But before stepping out here, be mindful of the fact that the pandemic is still alive and soaring so you must take COVID-19 precautions or you can plan a visit sometime later as well.