It is crucial to address the need for a wholesome pedagogy for young learners of the 21st century.
Technological innovations and inventive thinking together constitute the insignia of a fertile present and a progressive future. While the evolving nature of technology has made it a mandatory skill for younger learners, it is essential to couple it with a financial aptitude and business-driven attitude for assuring sustained growths, today. One must address the need for a wholesome pedagogy for kids of the 21st century, that can provide them with a life crafted as per their innate interests and ambitions!
Join Parent-Child Workshop on ABC of Cryptocurrency- https://bit.ly/2TJqSd8

Gearing up for a world full of new opportunities!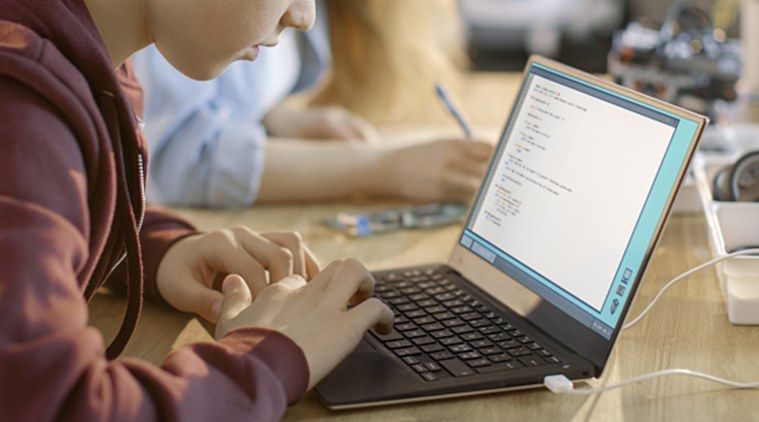 In a recent address, the CEO of Linkedin said, "Your job and what you want to do will likely change in five years, three years, or even next year." As the world enters the age of artificial intelligence with the augmented deployment of robots, critical and insightful thinking is the only road to progress ahead. Thereby, it becomes pertinent to acknowledge the necessity of an education system that can nourish imaginative and penetrative mindsets for delivering best-fit solutions.

Further, 'creativity, originality and innovation' supplemented with a problem-solving mindset have been listed amongst the top 10 skills by the World Economic Forum. While technology is the cradle for creativity today, scripting success stories with new ideas is only possible with the right business knacks and a sound understanding of the financial world!
Set your kid on a flight of fruitful education with NimbleQ!
Celebrating milestones achieved.
Realizing the need for a multifaceted approach, NimbleQ headquartered in Lucknow, offers Online holistic educational programs for kindergarten to grade 10 kids, across India, UAE and the USA. Founded in 2017, the organisation has benefitted nearly 2,500-3,000 students through well-crafted courses, that focus on imparting essential technical, financial and business skills. NimbleQ's programs pivot over inculcating the spirit of inquisitiveness and promoting multi-dimensional growth.

At NimbleQ, students are prepared for the experiences of the world through a multilayered course structure. With 2-3 students per batch and a strong teacher-student ratio, the online programs offered by the institute have 45 weekly classes, stretched over the period of a year. This also includes Q-talk - guest lectures & mentoring by industry experts, entrepreneurship workshops, hackathons, startup visits, parent showcases, amongst other things.
Towards an ecosystem of learning and knowledge utilization!
Qtalks providing a bridge to the real professional world through mentoring and engagementwith Industry leaders.
Designed by subject matter experts, NimbleQ programs stress over an efficacious delivery, complementing the extensive content. Further, the pupils are encouraged to ask questions, which inspires them to find answers too. As per the founders, improved retention and maintained excitement are some of the most significant observations amongst the students.

Collectively, NimbleQ aims to ignite the potential of pupils, by addressing their needs for technical expertise, business acumen and financial intelligence. Additionally, the academy makes sure that the parents are apprised about their child's learning through a detailed communication and engagement plan. This entails development discussions with them, training sessions and counselling services too.
Why NimbleQ for young school-goers?
Class 5 student participating in a NimbleQ Business Idea Hackathon judged by Partner &Americas AI Analytics Practice Lead at IBM, USA and VP Machine learning Labs atWalmart, USA.
Multiple reports have pointed out the malleability of young age. Given the fact that most of our concrete learning comes from lived experiences, it is much easier to program young minds. Banking on this thought, NimbleQ targets the inception and promotion of out-of-the-box thinking right from the formative years of kindergarten to grade 10. If a habit of solving real-world problems is inculcated during foundational years, the child will stand an amplified chance of unlocking his/her potential!

Knock Knock
NimbleQ building leaders and entrepreneurs of tomorrow.
From a 2nd grader, who was sufficiently informed about an RFID tag to a 5th grader, who devised his own app WhatsApp-like called 'Chitchat', NimbleQ has been successful in propelling positive changes amongst its students. Besides, industry stalwarts like the Vice President of Fortune 500 company, Celanese have expressed keenness to hire these NimbleQers.

While a number of online platforms today offer coding courses for young kids, it is tough to find a place like NimbleQ where holistic education is the key. If you are intrigued to know more about them, you can check out their website by clicking here or contact them here!
NimbleQ is organising a webinar on "ABC of CryptoCurrency"
Join the Parent-Child workshop which is appropriate for children of Grade 1 to 10 on Sunday, June 26 from 5:30-6:30PM. Click here to register.
Keep reading...
Show less
Fancy license plate numbers can now be booked a month in advance, directly from car showrooms.
In a major change in the vehicle buying procedure, the state of Uttar Pradesh has permitted to book license plate numbers even before the purchase of the vehicle is authenticated. From July 1, people will be able to get desired or fancy numbers directly at the showrooms, saving multiple trips to the RTOs. This provision will be made available at only two or four-wheeler showrooms in Lucknow, Kanpur and other UP districts, easing the course of vehicle registration.
First book the number you want, buy the vehicle later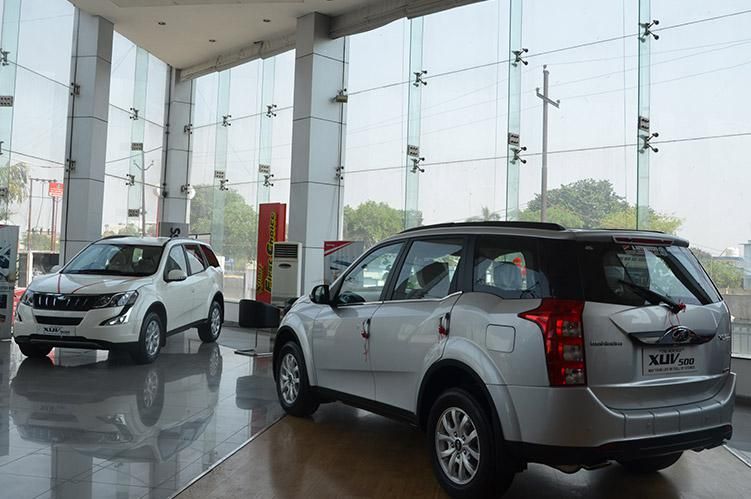 The pre-booking of license plate numbers in Uttar Pradesh, checks the intrusion and recommendation of brokers, streamlining a transparent method of issuing number plates. It will further eliminate the middlemen to charge arbitrary amounts for fancy numbers, promoting a fair protocol and procedure.

As per reports, registration of vehicles can be done at the dealerships, only at the time of purchase- as you complete the formalities of buying the car or two-wheeler. The Transport Department is preparing to implement this system very soon across the state.
Transport Commissioner, Dhiraj Sahu added, "Continuous efforts are being made for the immediate process of registration of vehicles at the dealer point. This arrangement is to be implemented soon. After this, applicants will not need to go to the RTO office to get the number."
Auction process for fancy numbers to alter as well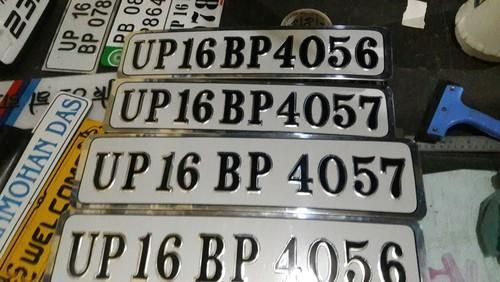 The new arrangement will also alter the process of booking fancy number plates. Until now, people who wanted a certain number (desired license plate) had to participate in its online auction. After procuring this number, the owner had to register it with the regional transport office, within a week's time. However, such fancy or desired plates can now be booked a month in advance.

The process of tatkal numbers at the dealerships is also set to soon. People can indulge in online booking, if they want a license number that is not on the list of fancy number plates.
4 permit-related services now online
In a digital upgrade, the Transport Department has decided to take four of its permit-related services online. These provisions, namely the renewal of permits, duplicate permits, transfer of permits and revocation of permits were managed manually as yet. The digitisation will promote automation, giving an order to the entire permit system.
Applicants will now have to first deport the fees online, which will save unnecessary visits to the RTO amid the pandemic. It will also bring transport services to people's mobiles and computer screens and thus, at their doorstep. This also advocates a hiccup-free and transparent procedure of all permit-related works.
Keep reading...
Show less
Subscribe to our newsletter