Lucknow's diurnal range of temperature expands to 13 degrees!
Wrapping the city in pleasant and temperate evenings, the falling mercury in Lucknow announces the arrival of the incipient winter season. With a difference of around 13 degrees between the day and night temperatures, Lucknowites experience a distinct weather change, a huge respite from the oppressive October heat.
---
Winter is Coming!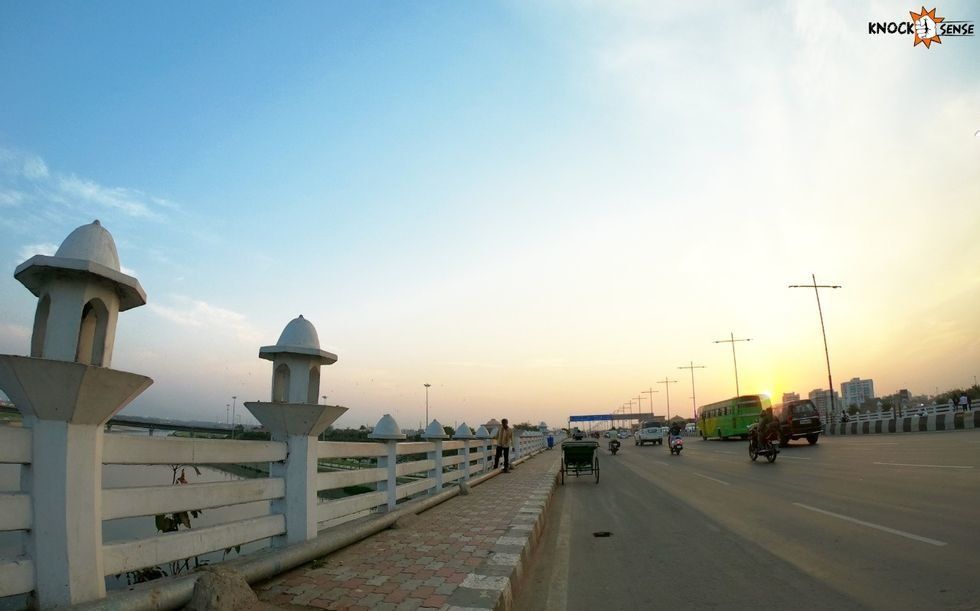 In a pleasant weather change, Lucknowites finally bid adieu to the clammy and stuffy temperatures, as balmy days and cool evenings begin to settle the October heat in the city. The clearing cloud cover over Lucknow skies, receding humidity, hazy sunshine and temperatures as low as 18 degrees at night, announce the arrival of the winter season that is soon approaching the city.
While day temperatures rise up to 32-33 degrees, the chill of dusk and dawn bring relief to the people. Weather forecasts suggest a higher diurnal range of temperature, reading around 13-15 degrees, to extend through the week. Besides dropping temperatures, the air quality of the city also takes a negative plunge.
With AQI ranging at 167, sensitive groups will likely endure immediate health effects. This very unhealthy air quality will also impact healthy individuals who might experience breathing difficulties and irritation in the throat. The unhealthy AQI is predicted to continue from Wednesday evening through Monday morning. This coupled with the ongoing coronavirus poses a great threat to people suffering from respiratory problems and those vulnerable to infection due to co-morbidities.
Knock Knock
While gearing up for the sweater-weather, all Lucknowites are requested to upgrade their immunity to not only bear the chilly winters but also the reducing air quality. People vulnerable to throat and respiratory diseases and disorders are advised to stay indoors and re-schedule programmes as caution against the rising SPM and lowering quality of breathing air.