Life of a transgender: through folklore, fables and facts.
Mangalmukhi is an award-winning Change Chitra documentary film set in Uttar Pradesh that encompasses the struggle of acceptance of the transgender community in the society, their sustainability, their education, and skill-building. Shot through the lens of talented Lucknowites, the tale progresses through the stellar narration of Guddi Ji, who shares much about her identity, her Godly legacy in stark comparison to the troubles of societal non-inclusivity, respect and opportunities.
---
The resounding clap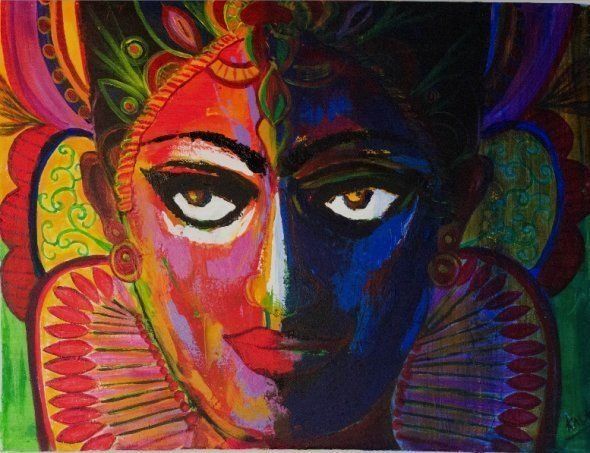 img.huffingtonpost.com
Change Chitra is a fellowship program that aims at a short-documentaries festival, run by the international media and the human rights NGO of Video Volunteers (VV). A team of 5 individuals, namely, Arpita Singh, Zeeshan, Madhuri Chauhan and Mohd Ragib, were selected to represent Lucknow in the programme where about 60 young filmmakers came up with 15 mind staggering documentaries on various social ailments. These teams research, ideate, compile and edit short documentaries revealing the myriad of Indian narrative with a refreshing and unique tone and angle.
About the film-
Using the domicile state of Uttar Pradesh which happens to have the highest population of transgenders, the Lucknow team went through multiple narratives and approached before finally settling on the story of Guddi Ji and Kanchi. The film binds a never heard of folklore detailing the transcendent epic penance to the ordeal of social discrimination in their everyday life even now, which is the highlighting testament of the discrimination and marginalisation meted out to this community. The film shows how the society arrests and kills their pragmatic contemporary identities, their ambitions and desires and their existence and links them to the age old superstitions and myths; Robbing off their happiness and chance to lead a self designed life, the name, Manglamukhi being nothing more than a blatant example black irony.
Getting candid with the creators-
While speaking to Arpita Singh, the DOP and brains behind Manglamukhi, a strange sense of desire of acceptance of the transgender community was relayed. She expressed her privilege as a cis woman and has attempted to express a sense of empathy through this beautiful movie. The screenplay is nothing over the top, with visuals familiar to most Indian households, which keeps the focus on the issue at hand. From weird looks and classified discrimination to lack of career and educational options and resources for the same, emotions and expressions have been portrayed directly and simply with hard hitting facts and realities, without any drag.
Manglamukhi is an attempt to highlight the pathos and troubles of the transgender community. Breaking one social vice at a time, ChalChitra too has promoted this Lucknow production to 4 film festivals where it has won laurels to its credit.