This league aims to popularise the art from Northeast India, promote sports tourism and set an example of unity in diversity
The first of its kind Northeast7s Football Tour, Goa' 2021, has been scheduled to give all of us a thrilling league opener on April 19, 2021, at the GMC Stadium in Bambolim. This event has been conceptualised by Jessica Snock as the flagship league and will popularise the art of Northeast India while also promoting sports tourism, setting an example of unity in diversity. While Snock holds the title of Mrs United Nations Universe 2019 and is the Ambassador of the United Nations Peace Keeping Forces Council - UNPKF- she has devised the link between Goa and Northeast football, to bring the region of 7 sisters to the mainstream.
---
The tournament to stretch for 3 days!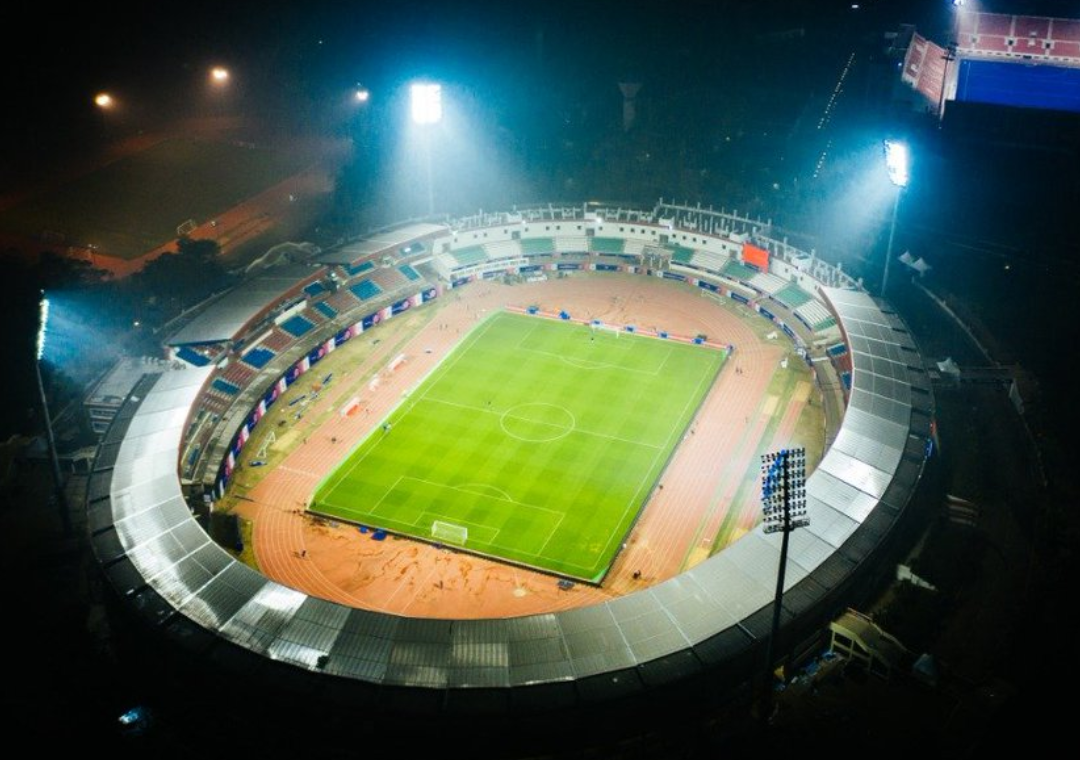 The Northeast7s Football Tour, Goa' 2021 is an inclusive tournament that will include the men's, women's and veteran's categories. Scheduled to be played between 28 teams with a minimum of 10 and a maximum of 12 players in each team. Teams are encouraged to register with one coach, one manager, and one physio onboard.

The tournament will follow a seven-a-side format and each game will be played on a full-sized football field split in two. Two games will be played simultaneously on each half, completing a total of 55 matches in a period of 3 days. There will be 2 halves of 15 minutes each and the teams will switch sides immediately at half time (break). Apart from this, 2 grassroots exhibition matches from local teams will also be played here.
India to promote local talent through Northeast7s Football Tour, Goa' 2021
Finding a common ground to foster friendly relations between Northeast India and the rest of the country, this inaugural league's primary goal is to turn this event into an annual affair. Promising a great start, the brand has received tremendous support from the Minister of State, Ministry of Youth affairs and sports and Chief Minister of Goa who are publicly endorsing the launch of this endeavour.

This comes as an extension to the Centre's initiatives like Khelo India and Fit India which are dedicated to popularising sports and sporting talent in the country. While the administration is making numerous efforts to coordinate and conceive the programme. This tournament, by its unique design, fits the bill completely. The event will help identify local talent along with a healthy dose of entertainment and if you too are a lover of the sport, you are in for a treat. Additionally, India has also been awarded the opportunity to host the 2022 FIFA U-17 Women's World Cup.
Northeast has always been the football shrine in the country, producing some of the finest Indian football players. Star names such as Bhaichung Bhutia, Renedy Singh, Jeje Lalpekhlua, and the Indian national team's first captain, Dr. T Ao hail from this region. Bringing this passion to the foreground, the Northeast7s Football Tour, Goa' 2021 will expand the Indian turf of this internationally loved sport, paving its way to global leagues.