'Goya' has been developed by crossbreeding the exotic Large White Yorkshire and the local Agonda Goa pig.

The Indian Council of Agricultural Research Central-Coastal Agricultural Research Institute (CARI) based in Old Goa, has developed a new and improved hybrid variety of pigs called the 'Goya'. A crossbreed of the exotic Large White Yorkshire and the local Agonda stock, 'Goya' can grow up to 100 kgs in 10 months, the centre claims. The pork of this new kind is currently under consideration, however, it will be registered only after it is officially released by the institute.
---
'Goya' hybrid pigs to have better growth & adaptability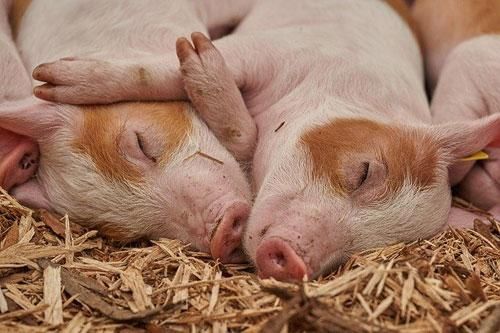 The ICAR- Coastal Agricultural Research Institute(CARI) has proposed the use of 'Goya' hybrid pigs in coastal areas, after studying their genetic makeup for about 5 generations. A cross between the Large White Yorkshire and Agonda pigs, this variety is touted to have better growth like the exotic breed and better adaptability to disease resistance like the local pigs. While White Yorkshire need a lot of care, the Agonda pigs are difficult to handle as they are wild scavengers. The new kind eliminates these traits and furnishes a better conversion ability with little care.

ICAR has decided to propagate the new 'Goya' as under its Tribal Sub-Plan (TSP) and has sent 28 pigs and their feed to Palghar to initiate the farmers' training there. As per reports, the pork of this new kind will be considered for registration, once it is declared officially by ICAR-National Bureau of Animal Genetic Resources, Karnal.