Health Ministry warns people against wearing face masks on chins
Even with rising recovery trends, the situation of coronavirus in Goa Hospitals is continuously deteriorating. Despite the state furnishing almost double-fold recoveries than new infection, a total of over 640 patients continues to receive treatment for coronavirus in various Government-run hospitals across the state. This high tally has resulted in a shortage of beds at the Goa Medical College. With a surge of about 20-25 patients every day, the facility is putting patients on stretchers now.
---
Shortage of Beds in Hospitals
With daily critical admissions, GMC reported a shortage of beds. The new influx of patients is being placed on stretchers. The hospital authorities have stated that a few patients will be shifted to the State's primary COVID-19 facility, the South Goa District Hospital. Besides GMC and other state-run hospitals, around 4 private hospitals with reserved beds claim that they have maxed out on their bed capacity.

This heightened lack of facility stares as an irregularity to the recovery to infection ratio in Goa. With a 76.2% high recovery rate in Goa, around 503 patients were declared free of the coronavirus infection on Saturday. Though the active case trends have dropped to negatives, the lack of bed situation at hospitals continues to raise concern in Goa. The state's fatality count has mounted up to 450 with 8 deaths on Saturday.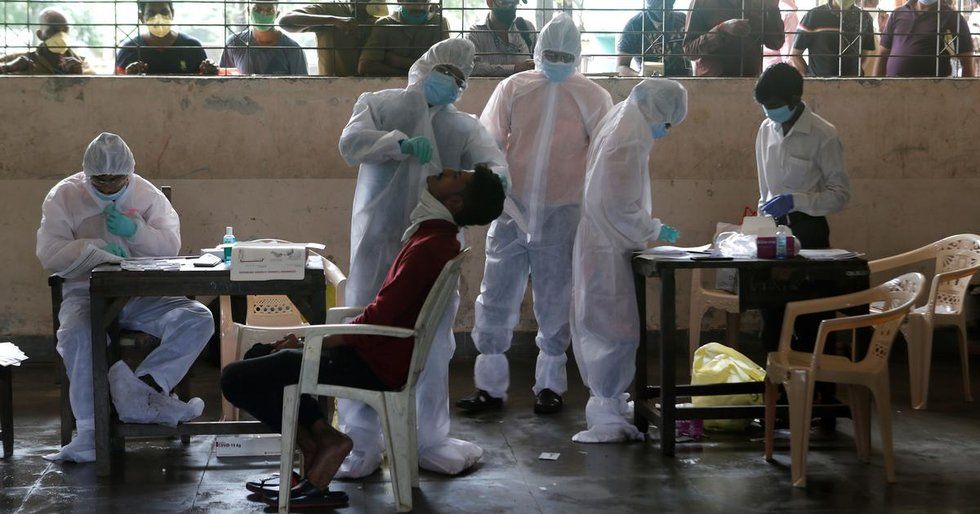 Avoid Coronavirus, follow the 3 C's
The alarming state of coronavirus in the state has resulted in the health ministry to raise awareness campaigns for the people. While people have been warned to stop wearing their masks incorrectly; over their chins. The officials have explained the precautionary action that the masks serve, and wearing them on the chin, or any other way defeats their purpose.
The Ministry has also authenticated a communication that asks the people to follow 3C's to avoid the spread of coronavirus. These are close contact system, crowded places and confined or closed spaces. The rate of transmission increases further when these factors overlap, states the ministry's communication.
A message to all our readers
People are expected to follow the established guidelines as precautions against the virus. Even though they are not mandatory, there are the need of the hour. Local citizens and those visiting the state have been directed to practice social distancing norms and follow the 3C's to contain the active transmission of coronavirus.