Violating traffic rules in the city, could get really heavy on your pockets now!
Uttar Pradesh has tightened traffic rules, the violations of which can burn a hole in the common man's pocket. These hefty penalties and fines are imposed to precisely control the large scale infringement of traffic safety and driving rules. The State cabinet has issued an order on Friday, revising penalty and fine rates for offences such as driving under influence and driving while using mobile phones.
---
Newer, Stricter, Costlier
The UP Government passed an order on Friday under which using a mobile phone while driving will be marked with a ₹1,000 fine for the first time and with ₹10,000 when repeated the second time. This particular order was passed on Friday based on a notification issued by the State transport department on Thursday.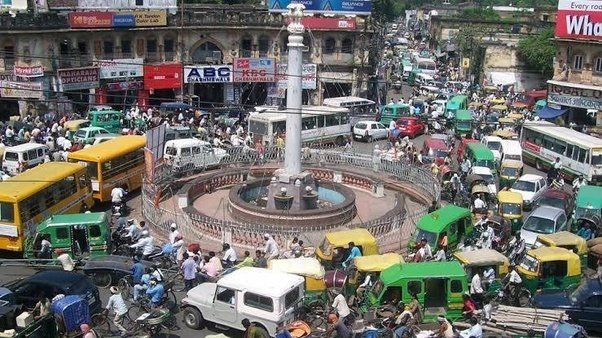 Usual traffic in the State Capital, Lucknow qph.fs.quoracdn.net
The increase in fine money, with respect to the violation of rules, have been imposed with the idea of propagating ethical civic sense among the citizens and can also lead up to a reduced number of traffic and safety rules violations in the entire State. This is not the first time that the State has resorted to increase in punishment to control the rise in crime and earlier, the UP Police has imposed the use of helmets by pillion riders along with the riders on two-wheeler vehicles. According to the Motor Vehicles Act, which came into force in September last year, driving under the influence of alcohol, and not giving way to essential services like ambulances or fire brigade will attract a penalty of Rs 10,000 or imprisonment.

Apart from this, various other stringent measures were taken to raise awareness and improve road sense and behaviour. These included high penalties for not wearing a seat belt, drunk and rash driving, over-speeding, jumping signals, overloading vehicles, and driving without insurance.
Knock Knock

The cabinet has passed this order due to the increase in number of road safety violations in the past few months. Heavy taxation on breach of rules that happen due to the carelessness of the drivers is not only expected to raise awareness and reduce infractions, it is also imposed to make the state roads safer, free of accidents, and other such road fatalities.

-With inputs from IANS