Troubles doubles for Indore as Black Fungus infection escalates amid the COVID-19 pandemic.
Cases of Black Fungus infection or mucormycosis, are rising as a dominant post-COVID-19 complication among several people in Indore. While the disease is not new or common, its high-frequency prevalence in coronavirus patients has doubled the troubles for the medical community in Indore and across. As per reports, over 70 cases of Black Fungus have been logged in at Indore, among COVID-19 patients, within 15-20 days of infection.
---
Indore's MY Hospital dedicates a 15-bed ward to treat Black Fungus
'Black Fungus' is caused by a fungus named mucor, which is found on wet surfaces. While it is extremely rare, usually found in 1 amongst 8 lakh individuals, it has raised concerns across the medical fraternity owing to the incessant growth among recovered or recovering COVID patients. In the last 10 days, around 16 new patients have been admitted to the MY Hospital in the district.

While the medical infrastructure is stretched to cover the horrors of COVID-19, a ward at MY Hospital in Indore has been dedicated to treating mucormycosis patients. At present, it has a 15-bed capacity, which can be stretched up to 21 beds. Medical teams of Ophthalmology, Nasal Ear and Throat Diseases, Neurology and Department of Medicine have been deployed here to ensure proper care and treatment.

Common symptoms of the infection include headache, fever, pain under the eyes, nasal or sinus congestion and partial loss of vision. However, in Indore, three patients at the MY Hospital have had their eyes removed due to infection spread. Mucormycosis can also develop on the skin after the fungus enters the skin through a cut, scrape, burn or other types of skin trauma.
The rising threat of Black Fungus in COVID patients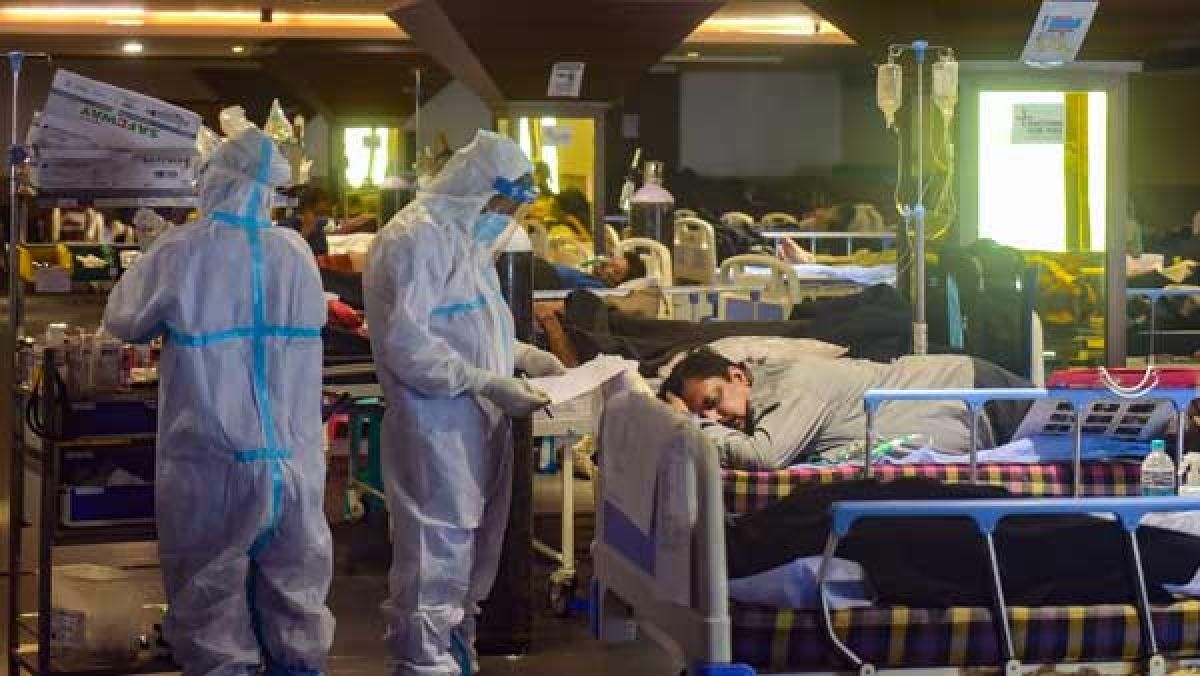 It has been clinically inferred that patients who were given steroids of high doses of antibiotic injections, to fight the coronavirus, are more vulnerable to black fungus. People with comorbidities, uncontrolled diabetes or a highly compromised immune system due to HIV/AIDs or cancer too fall in the high rise category. A few patients in home isolation have also reported this complication as COVID medication raises sugar level and hampers immunity in infected hosts.

So far, no independent cases of the Black Fungus have been reported in Indore. However, an online survey has been made between physicians and hospitals in an effort to collect accurate data of such patients.
Anti-fungal injection, Amphotericin B, is being used to treat the Black Fungus. As per the prescribed dosage, around 4-5 injections are administered to each patient for 10 to 15 days. As per the report, each jab is marked somewhere between ₹3,000 to ₹9,000, which is mounting the bills of COVID-19 patients. Besides, black marketing of the medical drug, due to non-availability amid high demand is also adding to the public woes