Gaana crossblade is finally making its way to Indore & we're already booking our tickets!
November 19, 2019
Indore, are you ready for the most energetic music event of the year? Gear yourself up for an electrifying party and dance the night away to some hip and peppy Punjabi beats. Bringing alive the spirit and gaiety of Punjabi Music, Gaana Crossblade has a great lineup of artistes who are going to paint Indore city red!
So, folks, what are you even waiting for? Grab your friends, book your tickets fast and brace yourself for a day full of musical passion and joy.
What's happening?
The biggest Punjabi Music fest in the country is is coming to Indore! The energetic aura, the peppy vibes and the groovy beats, all of them beckon you to the mega event. Even if you are not a fan of Punjabi music, this music show is a must visit because it is the stuff of legends.
At Gaana Crossblade, you can forget your worries, the troubles of daily life and everything else. The event gives you an opportunity to just immerse yourself in a world of music, fun and frolic, while dancing to the beats of your favourite Punjabi songs. Now who would give up that opportunity?
Who are the performers?
By this point, you are probably wondering who is coming to the Gaana Crossblade event. We hear you.
Gaana Crossblade, the mega music show will be graced by some of the best Punjabi musicians in the industry today. You'll get the soulful and hard hitting tunes of Divine, which will put a spell of energy on the night. On the other hand, B Praak's peppy, groovy beats will make you want to dance the night away.
Hold on folks, that's not even the end of it! Apart from these two stunners, the show will also bring to you Gurnazar who has a very diverse dynamic that adds a level of vibrancy to the entire night. In fact, the list of performers is expanding and the final lineup is expected to be even more impressive!
Knock Knock
Gaana Crossblade is one of the best and most happening events we've come across in a long time and we're really excited to see how the show will pan out. You guys should hurry on and get those tickets now because they're selling out like hot cakes!
When: December 15, 2019
Where: Marriott Hotel, Indore
Book your tickets here.
When it comes to accomplishments related to the city, Indore seems to be on a roll. In the recent past, the city has racked up several awards and laurels to its name, including the much talked of 'Cleanest City' title. Now, once again, Indore has proven that it's heading towards the smart city goal and bagged another title. In the 'Ease of Living Index 2019' survey, Indore City has risen to the second position, after coming in fourth last year.
In the Index, Surat retained its position at the top of the table. What's surprising is that Indore City wasn't even in the race till February of this year. In less than a month, the city garnered over 23,000 citizen feedbacks and rose to the second spot, getting 78,927 feedbacks in total.
What's the update?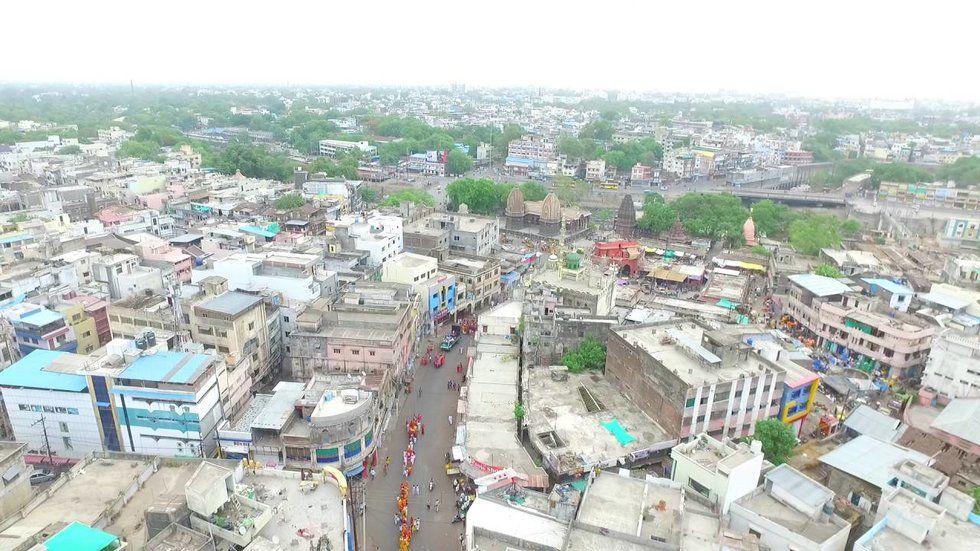 i.ytimg.com
The survey was released following an influx of citizen feedbacks from people of various cities in India. In the citizen feedbacks, Surat Garnered a total of 61,216 citizen feedbacks, which is how they gained the top spot. Apart from Surat and Indore, Ahmedabad, Greater Hyderabad and Salem attained the remaining spots in the top 5.

Essentially, the Ease of Living Index is used to assess the progress made in a particular city. Additionally, this is a rather foolproof method of gauging progress because the feedback comes from the citizens. The Index takes into account several factors that make up a city. The three major pillars of understanding Ease of Living are quality of life, economic ability and sustainability.
Citizen Perception was also taken into account this time, which is a first for the survey. This allows one to get a better and a more realistic understanding of the Index itself. Since citizens submit their feedback, the result can effectively help them understand the three pillars of the index itself.
Knock Knock
The second place that Indore gained this time is an indicator of its rapid growth and fast paced development. In the future, we expect to see more such developments from Indore.
Subscribe to our newsletter
The Indore Municipal Corporation (IMC) is well known for its efforts in making Indore cleanest city in the country. In the past, their efforts have won the city many accolades in relation to cleanliness, from being awarded the 'cleanest city' title 4 times in a row or having other cities follow its cleanliness model. However, now they plan to take things to the next level with their goal to achieve a 7 star rating in terms of garbage cleanliness.
Indore's mission towards a cleaner city has been a rather rewarding one. Over the past few years, Indore has been pushing the boundaries with new technologies and powerful initiatives when it comes to keeping the city clean. Among the newest of these initiatives is the introduction of an Aqua Harvester, which will help keep the water bodies of Indore clean and gunk free.
Indore Municipal Corporation (IMC) aims to bring the lakes and other water reservoirs at par with the cleanliness of the city and help to keep them well preserved and clean. This is an important step in the direction of maintaining Indore's 'Cleanest City' title and expanding its smart city programme.
What's the update?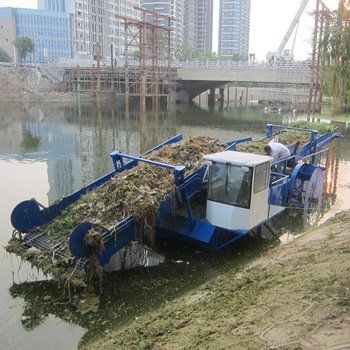 sc01.alicdn.com
Indore Municipal Corporation will now introduce an all new hi-tech aqua harvester to help clean up water bodies. The aqua harvester will help in cleaning the water bodies that have long been cleaned either manually or not at all. With the help of this new piece of tech, the IMC can clean up water bodies more efficiently and revive some of the aquatic life as well.
This aqua harvester will come as part of IMC's river cleaning project, which is on in full swing right now. With this project, they aim to clean out water bodies such as Pipliyahana pond and Sirpur lake as well as Saraswati river.
The aqua harvesters can be especially useful during rainy days, when the rivers, lakes and ponds overflow with weed and unwanted growth. Additionally, the harvester will also have the capacity to rid the river of toxic waste such as plastic and man made waste.
As of now, manual cleansing of the rivers and lakes takes place once or twice every year. However, this is a rather time taking and tedious process.
Knock Knock
With the help of aqua harvesters, IMC is taking another wonderful step towards the clean Indore initiative. Since this is one of the most important criterias under Swachh Survekshan 2020, it was vital that IMC took a step in the right direction.
Indore is known for its quirky ways of spreading awareness about important issues. The city is home to a one of a kind traffic robocop who manages traffic at a major square in the city, which in itself is truly unheard of! Now, a dedicated citizen has taken matters into her own hands and aims to spread traffic awareness through dance. If this rings a bell, it is perhaps akin to the dancing traffic cop, who made quite a few headlines in his heyday.
Indore is known to most as the 'cleanest city in the country'. The city has won several cleanliness surveys, shone the brightest and has become the living example of what good civic sense and citizen awareness can do to a city. But it seems like the civic authorities in Indore aren't complacent with being four times winners of the Swachhta Surveykshan, now they're gearing up to make Indore India's first ever 'Silent City'.
Rajwada Palace is one of the most prominent tourist places of Indore. The place isn't just crowded with tourists on a given day but also sees a large footfall of localites, owning to its amazing food and crafts market. It is obvious that such a place will definitely be packed with vehicles and parking issues would surface too. Many a times, your shopping experience would have been marred by cars and motor vehicles passing through the area. Well, all that is about to change.