Looking for a cool weekend getaway from Indore? Plan a trip to the Orchha festival
February 15, 2020
Often, cultural festivals are the best way to get in touch with a city- it's present as well as its past. In a small city near Indore, Orchha, you can catch a whole new side of not just the city, but all of Madhya Pradesh. The Orchha Festival is set to take place in March this year and all you Indoris have to plan a trip here.
'Namaste Orchha' is a festival that celebrates the cultural landscape of Madhya Pradesh in all aspects. From food to art and craft, from literature to history and heritage, Namaste Orchha is a wholesome festival that captivates the best of what the whole state has to offer. The heritage city is just about 8 hours away from Indore, meaning you guys can plan an awesome weekend trip out here.
What's happening?

3.bp.blogspot.com
Namaste Orchha festival is coming to Orchha this March and preparations for the same are on in full swing. If you're in Indore, you can make a trip out of the event and lose yourself in three days of music, art, culture and heritage. The three day festival from March 6 to March 9 promises a range of fun filled activities.

The festival will be organized at Orchha simply because of its historical significance. Additionally, the city also received an award for the best Heritage City in the year 2017-18, which is yet another contributor to the fact that the festival is being held here.
What's in it for you?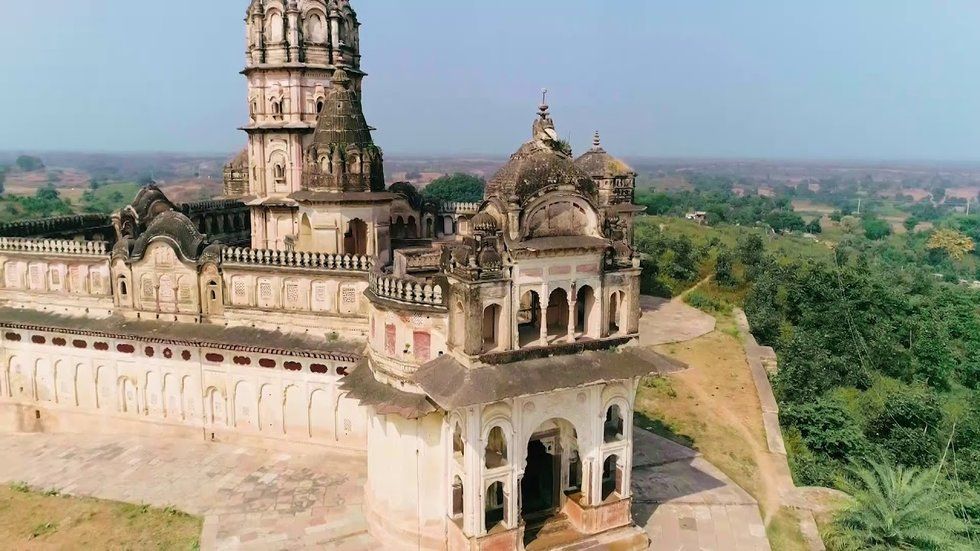 i.ytimg.com
If you're in Indore and are looking to catch a break from your hectic lifestyle, then Namaste Orchha is the festival you've got to be at. It promises educational as well as entertainment value, meaning it is going to be a fun filled event for the whole family. So go ahead and plan a road trip that gets you here.

The organizers have lined up musical and dance performances that showcase the transition of Madhya Pradesh over the ages. Additionally, there will also be guided tours for all the temples and historic sites in the city. In fact, the festival is also set to have workshops that broaden your horizons about the culture and art of colloquial Madhya Pradesh.
How to get here?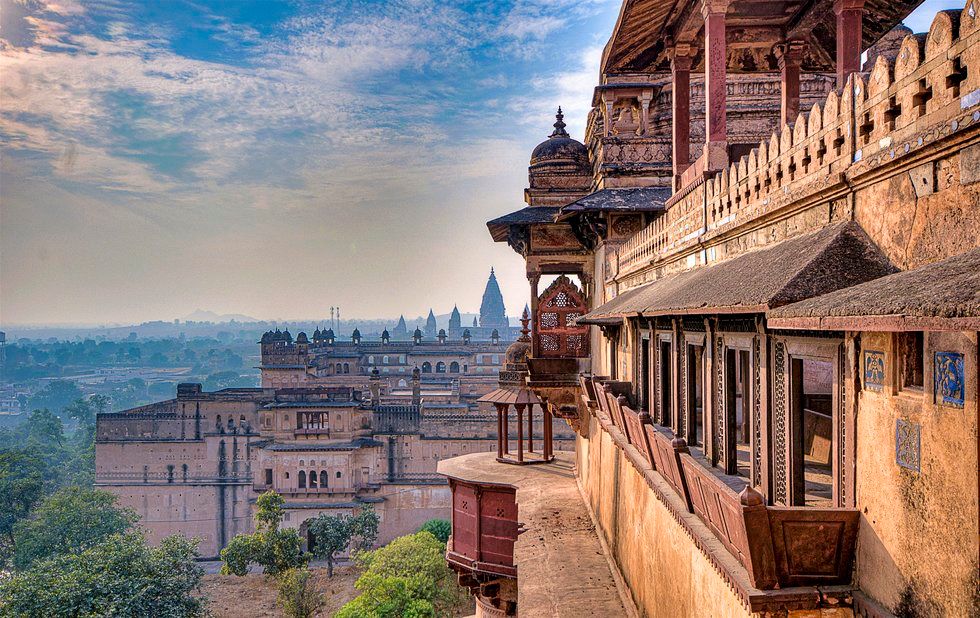 lp-cms-production.imgix.net
If you are one for long drives and cultural festivals, then there's no way you can miss out on this. Take an 8 hour drive from Indore to this Heritage City and then lose yourself in the past here at Orchha. For those of you who don't want to drive, taking a train should be the most viable option.

Knock Knock
When it comes to tourism, Madhya Pradesh is one of the most lucrative destinations. Namaste Orchha is a festival that throws light on the best parts of Madhya Pradesh's tourist attractions while giving you a wholesome experience to share with the entire family. So, what are you waiting for? Gather your friends and prep yourself for an amazing road trip paired with an even better festival!
Date: March 06 to March 09
Venue: Orchha City, Madhya Pradesh
Lucknow as a city is inherently romantic. Though, we instantly start thinking about romantic relationships when we talk about romanticism, yet romance as a concept is entirely different. You can find romance lurking at every corner, even in instances of daily life. From the flutter of a lacey curtain on a quiet evening to the way the sunlight hits the small swing-set on your balcony, romance can be found if you look for it.
Subscribe to our newsletter
Indore is known to most as the 'cleanest city in the country'. The city has won several cleanliness surveys, shone the brightest and has become the living example of what good civic sense and citizen awareness can do to a city. But it seems like the civic authorities in Indore aren't complacent with being four times winners of the Swachhta Surveykshan, now they're gearing up to make Indore India's first ever 'Silent City'.
The civic authorities and residents of Indore are aiming to deal with the noise pollution in the city and to do so they're planning to follow Mumbai's extremely successful 'Honk More, Wait More' initiative.
What's the update?
After being declared the cleanest city in India, four times in a row, indore now plans to become a 'Silent City' by 2021. In order to achieve this gargantuan goal, Indore civic authorities plan to introduce the 'Honk More Wait More' initiative prior launched in Mumbai.

In the 'Honk More Wait More Initiative' Mumbai Police attached sound measuring devices at traffic signals which were set up in such a way that of the noise crossed dangerous levels, i.e. over 85-90 decibels, the signal would once again reset to red. This innovative way to curb noise pollution was hugely lauded by the residents of Mumbai.
assets.rebelmouse.io
Civic authorities want to bring these signals to major crossings in the city and launch a crackdown on sound amplifying systems. The authorities have also identified 39 "silent zones", including the Madhya Pradesh High Court bench in Indore, old age homes, hospitals and educational institutions (among others), where the use of pressure horns, sound amplifiers and loudspeakers will be strictly banned.

Knock Knock
Not only is the 'Silent City' initiative by Indore's civic authorities a laud-worthy one, but so is the civic authority and the residents' will to constantly augment the city and bring about positive changes. With the kind of dedication and passion people of Indore show towards their city, we're sure that Indore will soon achieve its goal.
Rajwada Palace is one of the most prominent tourist places of Indore. The place isn't just crowded with tourists on a given day but also sees a large footfall of localites, owning to its amazing food and crafts market. It is obvious that such a place will definitely be packed with vehicles and parking issues would surface too. Many a times, your shopping experience would have been marred by cars and motor vehicles passing through the area. Well, all that is about to change.
The IRCTC's existing privately run trains seemed to have had quite an impact on not just travellers, but the Indian Railways as well. The trains are certainly a step above the already existing trains & in that light, the IRCTC's third private train will begin operations from Indore by February 20.
Following the release of the movie Gully Boy, the rap scene in India seems to have resurfaced back to life. Chances are, you've developed a liking for such music and if you're in Indore, you're in for some luck. This valentine's day, you folks can be part of Indore's Biggest Rap Festival which is bringing some of the best in the Rap game right here to the city.
If there is one thing that Indore is known for, it is Poha. The Indori Poha has been charming visitors ever since the olden days and even today, it is an essential part of the whole Indori experience. Sure, the dish tastes amazing, what with so many flavours, the many toppings and textures. But have you ever wondered why has a simple breakfast dish become such a big part of our lives? What was it that made Poha synonymous with Indore?