IMC aims to further the Swachhta mission in Indore and set new cleanliness standards for the city
The Indore Municipal Corporation (IMC) is well known for its efforts in making Indore cleanest city in the country. In the past, their efforts have won the city many accolades in relation to cleanliness, from being awarded the 'cleanest city' title 4 times in a row or having other cities follow its cleanliness model. However, now they plan to take things to the next level with their goal to achieve a 7 star rating in terms of garbage cleanliness.
---
As part of this initiative, IMC aims to have a slew of cleanliness drives, increase awareness among citizens and to go about the existing cleanliness project more efficiently. The Swachata Survekshan Committee has a provision of awarding an extra 1,000 points for a 7 star cleanliness rating, which is what the IMC is striving towards this time around.
What's the update?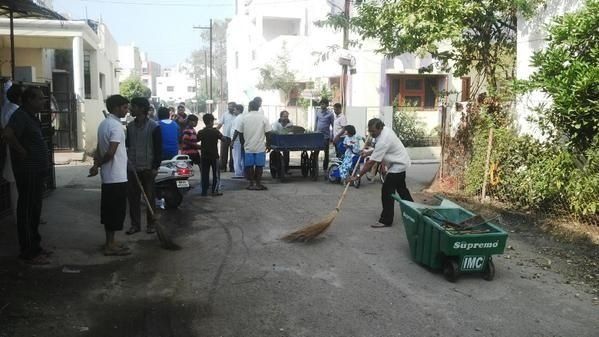 qph.fs.quoracdn.net
IMC has set a new goal for the city of Indore for attaining a 7 star rating in cleanliness. In order to attain their goal, the IMC has already upped their efforts and are working tirelessly towards making their dream a reality. They have intensified monitoring and cleanliness work all across the city, for the same. The initial self-declaration by the civic body has already been submitted for the same.

For this, there will be a physical verification of the city itself; the Swachata Survekshan team will put to test the IMC's 7 star rating claim. As part of their inspection, the team will inspect parts of the city on the basis of garbage collection, garbage disposal, composting and a various other aspects of cleanliness.
As of now, the IMC is gearing towards the next Swachata Survekshan Survey, wherein they will be able to show off their progress. Additionally, they wish to take things to the next level as they have already been awarded a 5 star rating. The 7 star rating is a step in cementing Indore as the cleanest city in the country.
Knock Knock
When it comes to cleanliness, Indore has already established itself as the city to look up to and this is another step in the same direction. We can't wait to see how Indore performs in the survey this time around and hope that the IMC once again achieves all that it has set out to.