As the rules are being relaxed, the city is returning to its once joyous state.
Back when the coronavirus pandemic hit Indian shores, Indore city was quite high at risk of spiralling into an covid infection city. Now, months after the lockdown, the situation has calmed down a bit. However, in Indore, there are almost 450 new cases everyday.
---
Madhya Pradesh on Friday reported 1,607 fresh coronavirus positive cases, which pushed its caseload to 1,43,629. Of the 1,607 cases in MP, Indore reported 441 fresh cases. The number of cases in Indore rose to 28,199.
Relaxation of lockdown rules in Indore, but situation is under control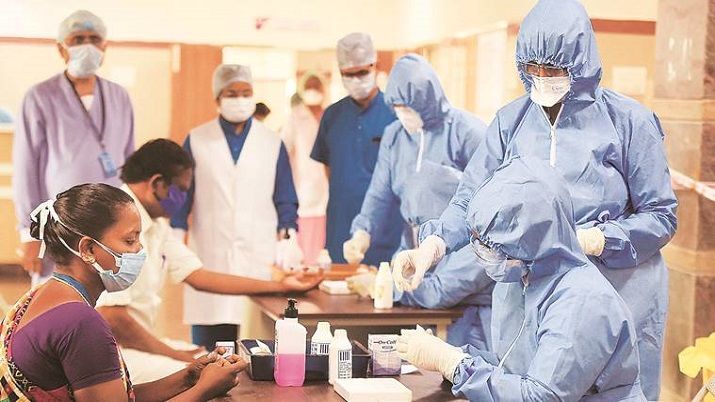 resize.indiatvnews.com
While Indore reported 441 new cases just yesterday, there have been quite a few relaxations to the stringent rules put up during the lockdown. Right now, Indore is following a 5 day week schedule. This means that shops and other places of interest are only being kept open for the first five days of the week. As for malls, and similar places of interest, they are allowed to open on Sundays, despite the five day week.

In the city, several schools have also reopened after being shut for a long period of time. However, the full strength is not being called in, for obvious precautionary methods.
Additionally, in Indore, all precautions are being observed so as to ensure reduction of spread of the virus. In an effort to inform people about the situation of hospitals, there was a proposal to set up a control room as well. The Control Room will have latest information about the availability of hospital beds.
Traders in Indore had implemented self imposed lockdown; now lifted
Seeing the stark spike in COVID cases in September, a slew of merchants, business owners and traders in Indore decided to take matters in their own hand. They had implemented a self imposed lockdown which has now been lifted.
Now, with the order of relaxation of rules from the upper authorities, many other places in the city have opened up shop. As the rules are being relaxed, the city is returning to its once joyous state.