In a matter of a few weeks, Indoris could witness a complete turnover in the traffic situation here in the city. The upcoming and much awaited Pipliyahana Flyover in Indore is on its way to completion and it is just a matter of time before Indore bids farewell to their traffic issues.
One of the biggest milk and milk products retailer of North India, Mother Dairy is set to take Indore by storm. The company which is is a subsidiary of National Dairy Development Board (NDDB), recently announced that it is turning towards Smart City Indore to extend its operations and establish a 'nation-wide footprint'.
Last year, Indore's Devi Ahilyabai Holkar Airport became an international airport. The first international flight that took off from Indore was headed towards Dubai, and it marked a milestone in the airport's history. Now, months after the airport became an international one, there are plans to introduce two new flights.
Subscribe to our newsletter
Indore, are you ready for the most energetic music event of the month? Gear yourself up for an electrifying party and dance the night away to some hip and peppy Punjabi beats. Bringing alive the spirit and gaiety of Punjabi Music, Canvas Music Festival has lined up the one and only B Praak just for you guys!
The festival promises a night full of the most amazing Punjabi beats, which none of you would want to miss. So, folks, what are you even waiting for? Grab your friends, book your tickets fast and brace yourself for a day full of music and joy.
What's happening?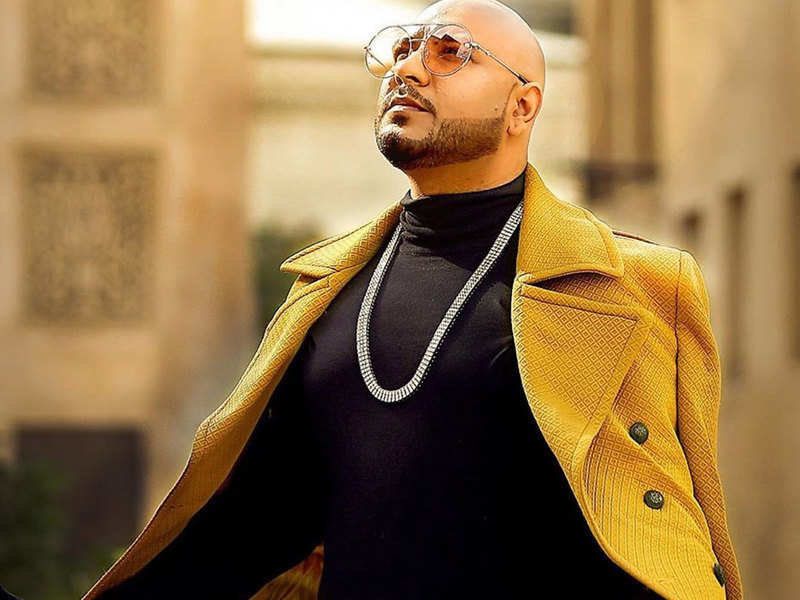 The energetic aura, the peppy vibes and the groovy beats, all of them beckon you to the mega event. Even if you are not a fan of Punjabi music, this music show is a must visit because it is the stuff of legends. The show promises a night full of fun and frolic, and if you wanted to take a break from everyday life, then this is where you've got to be.

Gracing the show will be B Praak, Bollywood's most loved Punjabi singer. The event will give you an opportunity to immerse in a world of music while dancing to the beats of your favourite Punjabi songs.
Knock Knock
Canvas Music Festival is one of the most happening events we've come across in a long time and we're really excited to see how the show will pan out. You guys should hurry on and get those tickets now because they're selling out like hot cakes!
When: March 12, 2020
Book your tickets here.
In a bid to make Indore a smart city, there are a slew of projects that are under the works. Now, in a step towards clearing out encroachments by street vendors and hawkers, civic body in Indore plans to come up with a Hawker's zone that will act as a hub for almost all of these vendors.
The goal is to have 9 such zones all across the city. In turn, the roadside vegetable sellers and haat bazaars will be moved to one of these zones, which will become a hub for shopping. This is a small step towards the smart city project that, of late, has taken Indore by storm.
What's the update?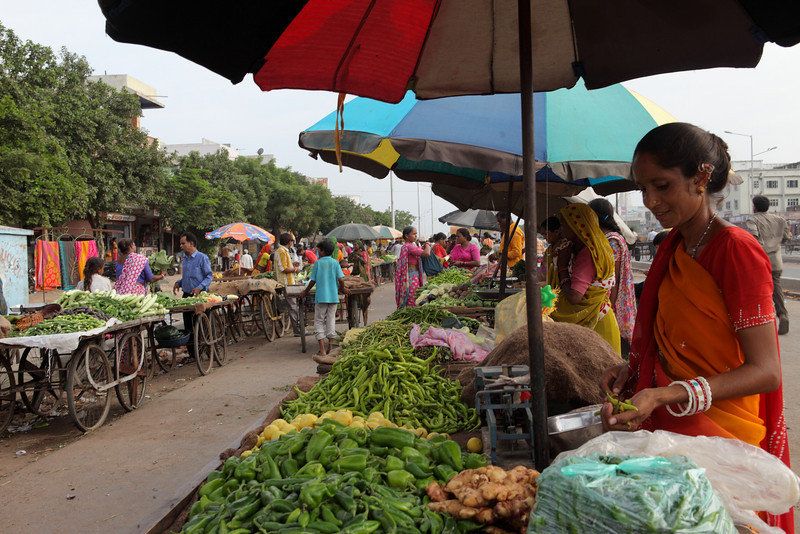 www.lawnn.com
In Indore, the 9 vendor zones that are set to come up, will house vendors and sellers from 11 existing roadside bazaars. Eventually, making the roads clear and free of encroachment, in end being safer and decongested. In the 11 bazaars, there is an estimation that there are 900 vendors.

Authorities have already identified the areas where the vendors will be relocating to. These areas are rather spacious, which makes them perfect for becoming shopping hubs. Soon, you could have one such hub near your place, making shopping a lot more convenient and roads a tad safer. Areas such as Luv Kush Mandi, Barla Khajrana, Malwa Mill, Itwariya Bazaar and a few more are being taken into consideration. Each of these places have been carefully decided following traffic inspections and other surveys.
At any rate, the vendors as well as locals will have a better time here at the hawker's zone. Authorities have stated that they aim to provide the basic necessities to all sellers as well as vendors, which should make setting up here a breeze.
Knock Knock
Indore's journey towards a smart city is one that is transforming the city altogether. This is just another one of those highly progressive steps that takes Indore closer to a great metro city.
In a matter of a few weeks, Indoris could witness a complete turnover in the traffic situation here in the city. Taking a leaf out of their Swachata Model, the traffic police are planning to put into place a bunch of new rules, regulations and changes that will finally put an end to traffic woes in the city.
The traffic condition in Indore has been deteriorating quite a bit with the passage of time. These changes and ideas will bring about a much needed change in Indore's state of traffic. A major chunk of this project also relies on the public's outlook towards these issues.
What's the update?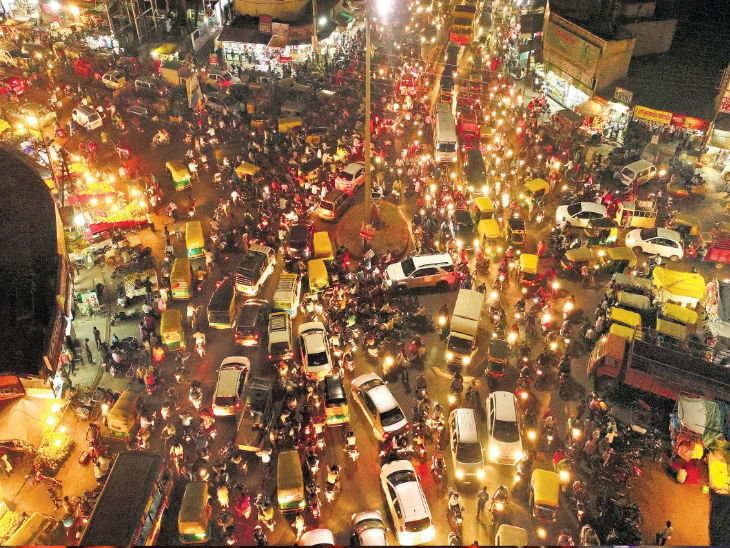 voiceofchambal.com
The traffic police in Indore are hard at work to finally implement a range of new developments and changes to the cityscape. As part of their plans they aim to improve on traffic related issues. Along with that, there are also plans improve upon infrastructure on roads- this will include addition of new roads, new traffic signals, sidewalks and more.
A larger part of this upcoming initiative focuses on making roads safe, rather than just making them traffic free. Each of the aforementioned additions will certainly help the traffic police achieve this goal. In addition to that, the functionality of the plan also depends upon the people's initiative.
Authorities have drawn parallels to the Swachata Model, which was largely successful due to the citizen's outlook on the matter. For this revamp of the traffic condition, the habits of people will have to change, which could take a long time. At any rate, the infrastructural developments are certainly a step in the right direction.
When it comes to accomplishments related to the city, Indore seems to be on a roll. In the recent past, the city has racked up several awards and laurels to its name, including the much talked of 'Cleanest City' title. Now, once again, Indore has proven that it's heading towards the smart city goal and bagged another title. In the 'Ease of Living Index 2019' survey, Indore City has risen to the second position, after coming in fourth last year.
The Indore Municipal Corporation (IMC) is well known for its efforts in making Indore cleanest city in the country. In the past, their efforts have won the city many accolades in relation to cleanliness, from being awarded the 'cleanest city' title 4 times in a row or having other cities follow its cleanliness model. However, now they plan to take things to the next level with their goal to achieve a 7 star rating in terms of garbage cleanliness.