The Department of Higher education has granted special permission to the college for the seat count rise.
Vacancies at the state's leading science institute, Holkar Science college, shoot over 50% even as the admission procedure continues to run in full swing. The college will now grant 4,000 admissions instead of 2,700 in its undergraduate programmes, while the vacancies in postgraduate courses have risen to around 700 from the previous 400.
---
Good news for Students!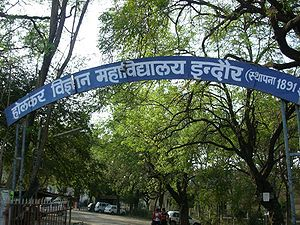 www.static-contents.youth4work.com
The College Administer at the Holkar institute confirmed the seat surge for the incoming batch of 2020. The college has added 1,300 new seats in UG and 300 in PG programmes, which put together clock over an approximate 50% rise. Since this is higher than the prescribed 30% by the Department of Higher Education, special permission has been granted to the college.

The Administrative authority also informed that the college has the infrastructure and faculty to bear the increased intake and therefore, necessary permissions regarding the extra seats were procured from the DHE. Earlier, the Department of Higher Education had permitted colleges to increase up to 30 per cent of seats on their own level, without the need for any permission.
Other colleges like Government Old Girls Degree College increased nearly 700 seats and Atal Behari Vajpayee Government Arts and Commerce College increased around 750 seats for the incoming batch this year.
Following the guidelines of the additional round of college counselling, all educational institutes in Indore announced their first merit list- granting seats to the first lot. The DHE has also directed institutes to release merit lists every day from November 5 to the last day of counselling on November 10.