The IRCTC's existing privately run trains seemed to have had quite an impact on not just travellers, but the Indian Railways as well. The trains are certainly a step above the already existing trains & in that light, the IRCTC's third private train will begin operations from Indore by February 20.
---
The train will go under the name Kashi Mahakal Express and will connect Indore to Varanasi- a route connecting two major upcoming development hubs in India. Here's all you need to know about the operations, logistics, and other details about the train.
What's the update?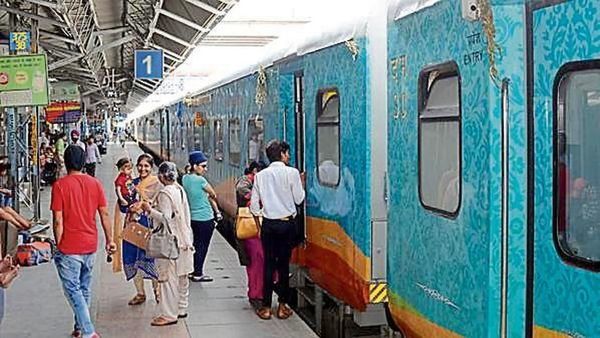 images.livemint.com
After several months of waiting, we've finally got some new information about the Kashi Mahakal Express, which is IRCTC's third privately run train. The train promises a slew of high end features such as those seen on Tejas Express, which runs from Lucknow to Delhi.
The train is the first privately run train that will undertake overnight operations. Running from Indore to Varanasi, it will cover the route in just a matter of a few hours. Additionally, it will come equipped with LED lights, CCTV cameras and also multiple mobile charging points among other things. The trains will also have onboard Wi-Fi, meals and stewards, facilities which are currently not on mainstream trains.
As of now, the IRCTC operates two other private trains- from Lucknow to Delhi and from Mumbai to Ahmedabad. Both these trains have reaped some serious benefits and the Indian Railways authorities are looking to make the railway system a future proof industry.
Owing to this, there are plans to have 150 private routes all over India, each of which will provide high end technology to passengers, along with a comfortable travel experience.
Knock Knock
The connectivity between Indore and Varanasi is something that was the need of the hour. The upcoming train will certainly help improve that by easing transport between these two places.