Here's what you need to know-
The number of areas reporting zero active cases in the city of Indore have risen from 20.94% on September 24 to 31.38% on October 15. With an overall negative active case count in the city for the last 4 days, both, fall in fresh cases and improved recovery are leading the city towards the elimination of the coronavirus strain. However, as the threat of the spread of COVID-19 wanes in Indore, city doctors share concerns over the reasons of this brisk recovery.
---
Coronavirus vs Indore hotspots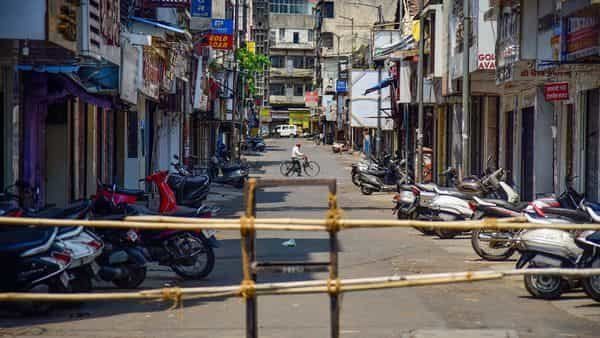 images.livemint.com
Indore has witnessed a sharp decline in the number of new COVID-19 cases in the last two weeks, where an area-wise report suggests an increasing tally of localities reporting zero active cases. Rising by 40%, from 406 areas on September 24 to 692 by October 15, these localities Indore have managed to arrest the new infection for two weeks, including those which have not reported fresh tallies in months!

Falling COVID tallies and rising recovery-areas in Indore, project the viability of improving health in the city. However, according to medical experts, rising recovery in these COVID-19 hotspots can be a result of the lack of hosts after the initial strong wave of infection. This hypothesis originates from the results of the serosurvey conducted in July-August which revealed a higher percentage of prevalence in the 692, now recovering, virus prone areas. The theory suggests that spread of virus has obtained a receding curve due to the unavailability fresh bodies as most people developed anti-bodies post-infection.

The doctors also believe in the possibility of identification of new patients in these quickly moderating hotspots as the entire population was not infected in the first wave. This suggests lack of antibodies in them, making them vulnerable to virus infection. The medical wing of the city believes that the people in these areas should adhere to maximum caution irrespective of improving statistics to completely eradicate the presence of the virus.
With the addition of 226 fresh cases on Tuesday, the total virus tally in Indore now stands at 32,030 infections. Around 27,826 of these cases have recovered while 662 patients have succumbed to the deadly plague.

Knock Knock
Despite the bettering statistics of coronavirus in Indore, all Indoris are requested to maintain compliance to the health and safety guidelines, prioritising self-hygiene standards to diminish the likelihood of re-infection or infection by the second wave of the virus spread in the city. Indore stands at the recovery threshold, and at this juncture, the people, administration and the medical expertise have to join forces to fight the global pandemic.