Indore: Even the cleanest city in India has 'unhealthy' air
December 10, 2018
Indore is one of the fastest growing cities in India, the commercial capital of MP, cleanest city in the country, the poster child for cleanliness and the ambassador of everything related to "swacchhata".
Yet for the past week Indore's air has remained, on an average, in the 'unhealthy' category. The air quality index (AQI) has fluctuated between 118 to 358, which fall under the 'poor' and 'severe' category, respectively.
The cleanest city in the country, fell off the mark last week when it's AQI shot a shocking 156 units, from 202 to rest at 358 on Wednesday itself. The air quality which already fell under the 'unhealthy' category worsened to become 'severe'. The pollutant PM 2.5 concentration also spiked from 132 to 196 on Wednesday.
Though, the spike lulled on Thursday to rest at 270, Friday at 220 and further to 218 on Saturday, the air still remains in the 'unhealthy' category. While the pollutant PM 2.5 concentration also fell to 142 on Thursday, 98 on Friday and went on to rest at 105 on Saturday.
The increase and fall in the quality of air was rapid, yet it was significant enough to make us worried. The city that is on the fast track to development, to becoming a smart city, a city that takes pride in being and called clean, is still breathing air that is six times more polluted than permissible/safe limits. With the increasing standard of living and development, we have traded safer and cleaner environment for more cars and even more construction.
Though, Indore is still better in terms of air quality than cities like Delhi, Kanpur or Gwalior, it's still high time we woke up and understood the gravity of our situation.
Have you ever been running late to the airport because of the sheer number of bags you have? If your answer is yes, then IGI airport has got you covered. Now, in a new initiative by the DIAL (Delhi International Airport Ltd) you can have your stuff transported to the IGI airport directly from your place of stay.
Delhi International Airport Ltd., the operators of IGI airport have partnered up with a Bengaluru based company called CarterX. In fact, this facility is not limited to be availed by only those taking off from Delhi, it can also be used to get your luggage delivered to your residence when you touchdown at IGI.
What's the update?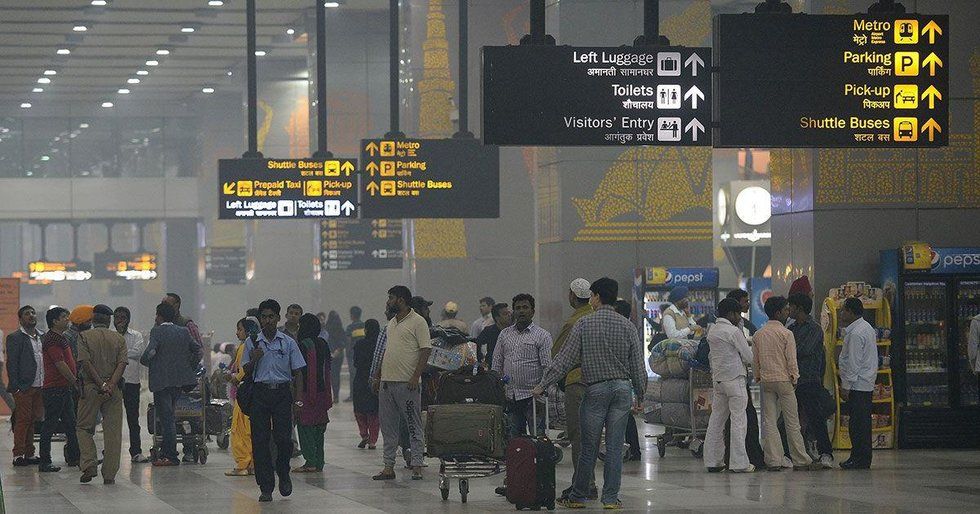 s02.sgp1.cdn.digitaloceanspaces.com
In a bid to make travelling to and from IGI airport easier for passengers, DIAL has undertaken a partnership with CarterX to start a service where a commuter's luggage can be transported to and from the IGI airport directly from their place of residence. This, essentially, is a step towards making checking in to the airport a breeze.

Additionally, if you're short on time and are planning to take the direct metro link to the airport, this is a great way to ensure that you don't have to lug your stuff around.
To avail the service, you will have to pay a fee based on the number, weight and size of the bags. The fee will also take into account distance to and from the airport, meaning the prices are going to be dynamically triggered. At any rate, the base fare is ₹299, which goes up depending on the aforementioned factors. For every 5 kilograms over 20kgs, an additional ₹100 will be charged.
Knock Knock
This is certainly one of the most passenger forward moves we have seen DIAL take. The IGI airport is at par with the best airports in the world and this is something that should take its rating all the way up. DIAL and CarterX have both stated that with this service, they aim to cover the entirety of Delhi, including neighbouring states- Haryana, Uttar Pradesh and Rajasthan.
Subscribe to our newsletter
For most of us from Noida, the Metro is nothing short of a lifeline. A saviour in times of need, the metro has connected various parts of Noida to mainstream Delhi. Now, however, you're going to have to take a different look at these metro trains, because you can rent them for throwing parties!
Delhi elections are just around the corner. While the tensions are high in the national capital, with numerous campaigns and rallies asking people to cast their precious vote, there are a few who still need to make travel plans in order to cast their vote. To ensure that every last voter gets to practice their democratic right and no vote is lost, SpiceJet is offering free tickets to those who're registered as voters in the Delhi.
In just a matter of three years, Mumbaikars will be able to take a 12-hour drive to get all the way down to Delhi, and vice versa. The 8 lane highway that is the NHAI's (National Highways Authority of India) pet project has just been put on the fast track to completion by January 28, 2023. Authorities have stated that there will be no flexibility in this date.
We all know Mother Dairy as the standard milk and milk products seller. Every locality in Noida has its very own Mother Dairy and it is how we guide the Zomato delivery executives to our homes- "Bhaiya Sector 18 ki Mother Dairy ke paas aana hai apko". We have had the opportunity to visit the Mother Dairy ice-cream parlours too, but this new branch of Mother Dairy is completely new to us!