Unanimously considered as the 'most haunted site' in India, Bhangarh Fort is definitely worth a visit!

An ideal location for all with a Ghostbusters' fantasy, Bhangarh ka qila provides an exciting diversion from the otherwise regal and soothing Rajasthan. Built in the 16th century by Bhagwant Singh for his son Madho Singh, Bhangarh Fort is famous for being a hotbed for paranormal activities. Around 88 km from Jaipur, this magnificent fort is nestled in the Aravali hills of Alwar, on the border of the Sariska Reserve. There are many tales that surround this bewitching site but none as exciting as the ones you will have when you visit!
---
Folklores behind Bhangarh's ruination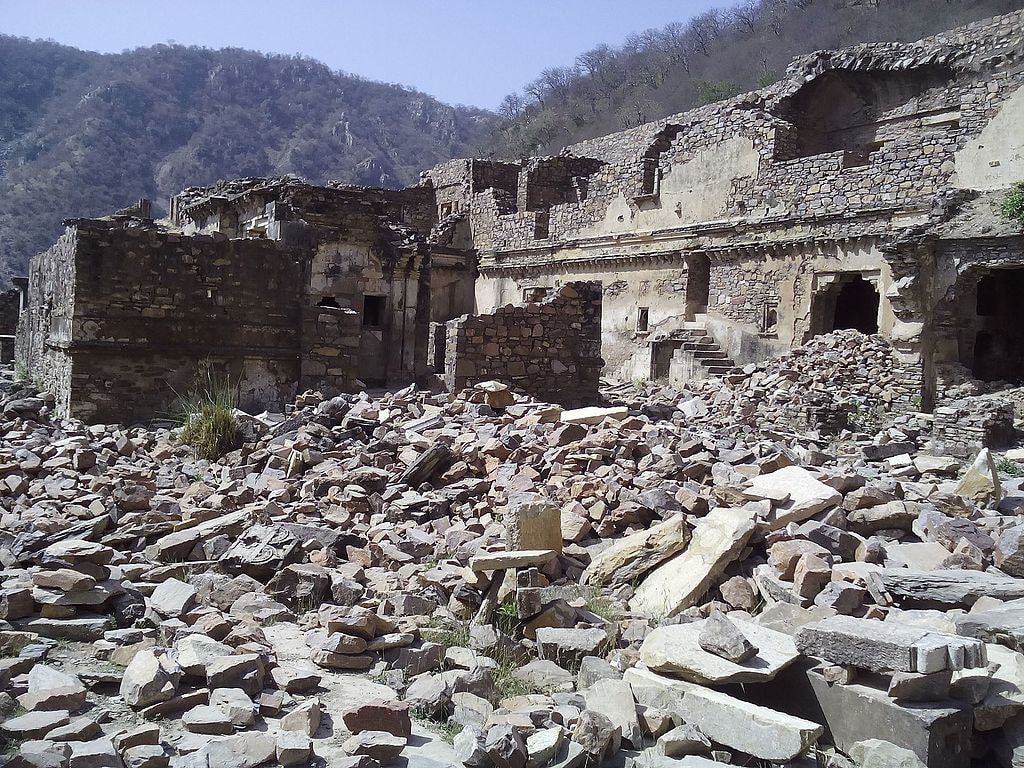 There are two very famous folklores attached to the destruction of the Bhangarh village and the reason why it is haunted. One of them is about the beautiful Princess Ratnavati of Bhangarh and a tantrik who fell in love with her. Knowing that he had no chance with her, the tantrik who was well-versed in black magic, tried to cast a spell on Princess Ratnavati using a love potion. On suspicion, she threw the love potion onto a rock which ultimately crushed the tantrik. But before dying he cursed the princess, her family and the entire village.
Another equally intriguing legend speaks about Baba Balak Nath, who surrendered his place on the hilltop to Raja Bhagwant Singh to make a fort but the condition he placed, stated that the fort should never cast a shadow on his dwelling. When King Ajab Singh did not honour this condition, he cursed the family which led to the ruin of the fort and the surrounding village. These bedevilling stories are also said to be the reason why there is no house with a roof in Bhangarh because as soon as one is built, it mysteriously collapses.
Caution: Not to be entered after sunset!
Entry inside the fort premises after sunrise and before sunset is strictly forbidden. Many people who visit here, speak of hearing voices coming from the fort at night and reportedly, there is an unexplained heaviness in the atmosphere. There are 'haunted' signs installed in neon all over the property, after many incidents of getting lost and deaths were reported in the area.

A major addition to your travel itinerary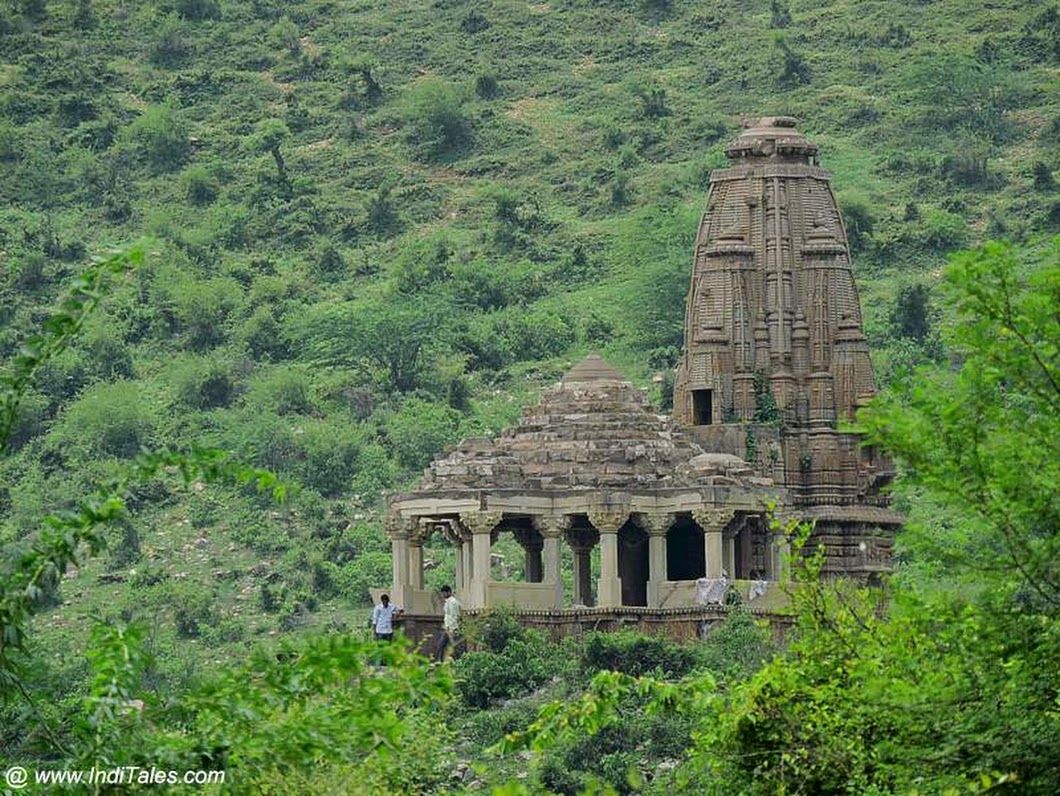 You can easily visit Bhagarh Fort for a short day-long trip as it is just a 2-hour drive from Jaipur. The best time to visit is from October to March, to see this spellbinding site in its full glory. The entry timings inside the fort are from 6 AM to 6 PM daily. Entry to the fort is free of cost but for video filming, you have to pay up a sum of ₹20-40.
Bhangarh has no particular place for tourist accommodation but you can stay at Alwar and take a day trip to Bhangarh. BTW, NRIs need a special permit to visit the fort, owing to all the foreigners' disappearing incidents.

Despite the frightening tales, Bhangarh Fort is worth a visit!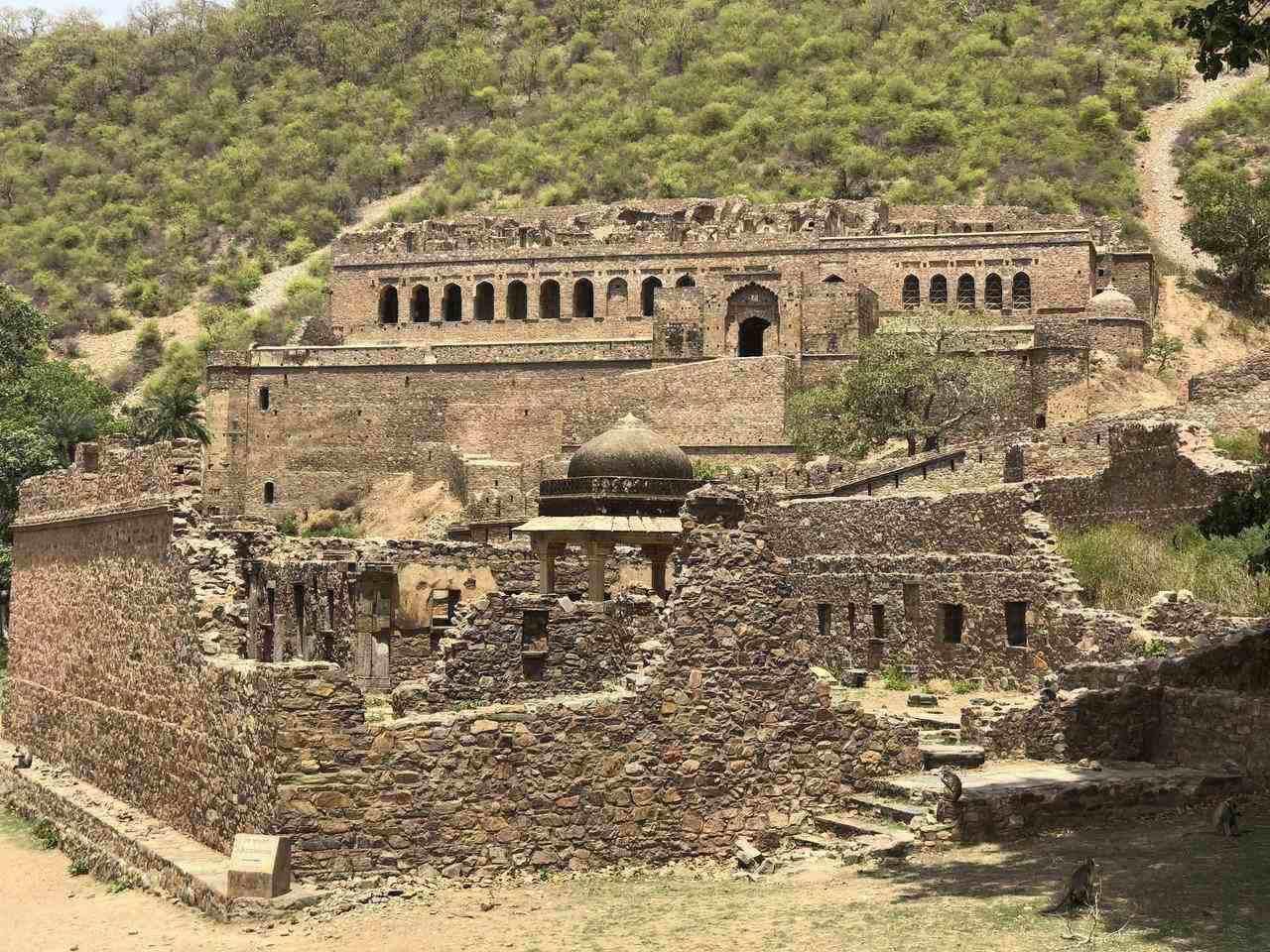 To balance the spooky aura of the town, there are numerous temples here dedicated to different Hindu deities. Bhangarh also holds great archaeological importance as various stone paintings, tools, and carvings of early men, have been recovered in the area. There are many stories of 'ghost' sightings by the tourists who come here but despite these frightening tales, Bhangarh Fort is extremely fascinating and worth a visit!