The financial woes of Jaipur city jewellers surge with the surge in coronavirus
Besides its wondrous monuments, ancient temples and vibrant culture, the city of Jaipur is well known all across the world for its legacy of homegrown artisans who excel in the craft of minting a wide array of jewellery by the Kundan-Meena. However, the surge in the gold prices and the outbreak of a global pandemic has hit this domestic industry with a brute force, diminishing the demand and opportunity of growth. As a direct consequence, a forced attrition has hit the industry and most artisans have resorted to other means of living, from selling sarees to driving cabs.
---
From jewellery making to driving cabs
Jaipur is known to be a hub for the gems and jewellery trade, however, this industry has hit a rock bottom with the surging rates of gold and precious gems and waning demand for jewellery all across the nation. Impacting the workforce the most, most artisans and people involved in the business of making Kundan-Meena jewellery, these start assets to the city of Jaipur have shifted to alternative jobs to earn a means of living as the pick-up viability of jewellery making industry stands at a blurry horizon.

The Artisan Point of View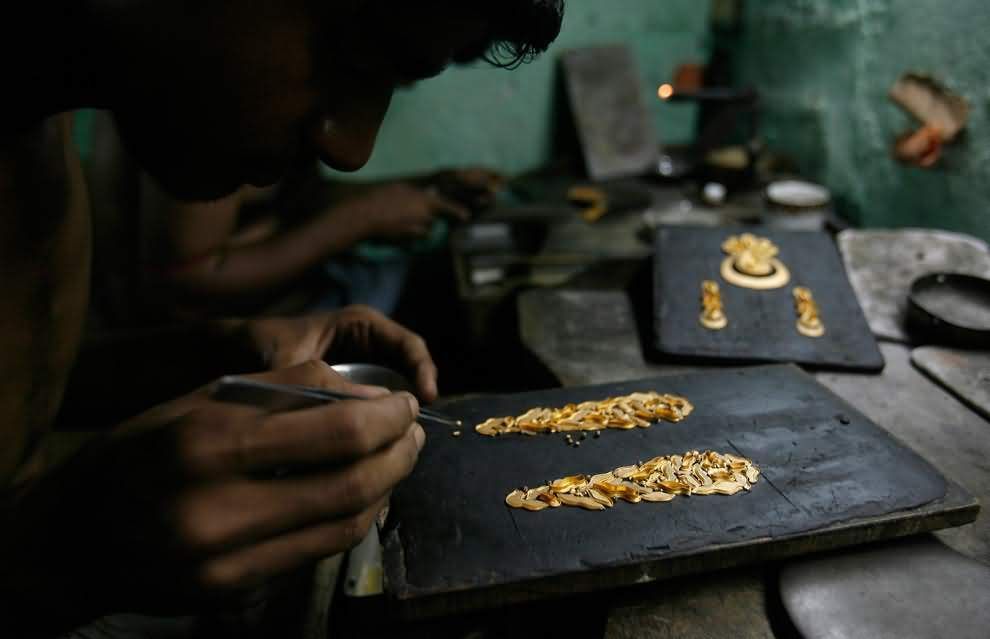 Jitendra Soni, an adept artisan making Kundan Meena jewellery, said, "I have started driving a cab to earn two meals a day. There are just no orders since March. With two sons, a wife and a father to look after, I am searching for a decent job so that there is a continuous flow of income. I am exhausted as there are no jobs available. Even in a taxi, the going isn't easy since hardly anybody wants to travel these days." Until last year, Soni was getting regular work as an artisan making Kundan Meena jewellery. However, the orders have dried up now. With gold price surging, people don't want to buy jewellery, he added.

Manoj, another jeweller based in Jaipur, has started selling sarees online. "Ours is a family business of jewellery manufacturing. We used to collect orders from market and manufactured jewellery. However, this time, there are no orders and therefore, we have to choose other professions," said Manoj. "However, we want to return to the jewellery profession since is no match to the legacy of a skill that is done by hand," adds Manoj. Clearly, the market is plummeting and people are driven to take extreme measures. Recently, there was a mass suicide in which four family members of a jewellery maker hanged to death, adds Manoj.
Gopal Soni, engaged in Kundan Meena work, is also searching for alternative avenues to meet his daily needs. "Since March, the kind of work we are getting is to stitch a dismantled nose ring or earring. It doesn't suffice and hence we are searching for alternative avenues as no one knows when shall this crisis end," he says. Rajkumar Soni, another manufacturer engaged in Kundan Meena jewellery, says, "Many of our trained artisans have left Jaipur, which is known as the Gems City. We don't know if they will ever return. The big jewellers who used to pass on orders to us have been residing in farmhouses to prevent themselves from Covid-19."
Of Glitter, Sunshine and Hope
Kundan Meena jewellery makers said that it takes at least a month to create one necklace. At a time when orders have dried up, they are not optimistic about Diwali or the marriage season either. However, there is a glimmer of hope, says Jewellers Association president Sanjay Kala, "The market is changing and we expect a growth story coming in from the beginning of the Navratri season."

-With inputs from IANS