Rajasthan government has ordained a night curfew in capital Jaipur, Jodhpur and 7 other districts to check the COVID-19 rise.
In a bid to break the chain of rapid coronavirus infection in Rajasthan, the state cabinet has imposed a night curfew in 9 districts here. As per the order, Ajmer, Alwar, Bhilwara, Chittorgarh, Dungarpur, Jaipur, Jodhpur, Kota and Abu Road will observe a night curfew with immediate effect till April 30, from 8 PM to 6 AM. The order also stated that the night curfew in Udaipur will begin at 6 PM and will stretch till 6 AM, each day to check the rampant infection spread here.
---
Challans for violating COVID norms to be sent at violators' homes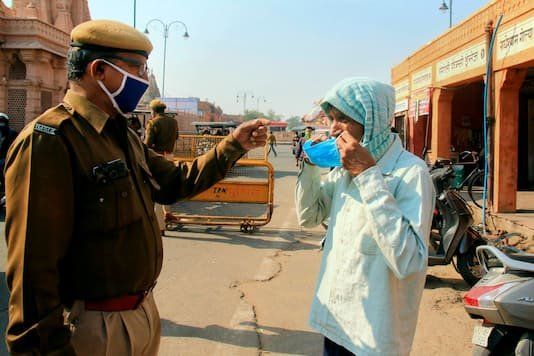 The state of Rajasthan has decided to adopt strict preventive protocols to prevent any further rise in COVID-19 cases. While joint enforcement and health teams are already tasked to ensure adherence to state established precautions, there are people who misbehave or run away with the officials when being penalised, informed authorities. Reportedly, the CCTV cameras in public places will now keep a watch on such violators and the district law enforcement authorities will send challans to the people's house for flouting COVID-19 norms.

Meanwhile, Rajasthan has also sought for the COVID-19 vaccine stock from the centre. About 30 lakh doses are required to continue the inoculation drive in the state, read reports. At yet, Rajasthan stands as the third-highest administrator of coronavirus shots, across India. An official data released on April 9 stated that the state has successfully conducted 88,07,351 jabs with 77,72,197 first jabs and 10,35,194 second doses.
Until now, Rajasthan has logged over 3,54,287 COVID cases, where 3,27,304 have recovered. Virus related death toll stands at 2,898 and the reaminig 24,085 burden as active cases. State capital Jaipur has emerged as the worst-hit district here with 65,663 total cases, 4,777 active cases and 532 fatalities.