Here's what you need to know-
Despite generating positive statistics of falling new patient count and active caseload, the number of patients being admitted in Jaipur city hospitals has been soaring significantly higher for the last 20 days. Around 1,650 out of the total 4.095 active patient tally in Jaipur are getting treatment at various medical and treatment facilities across the city. Statistically, this number depicts a 26% rise in hospital admissions in less than 20 days.
---
Rise in occupancy of hospital beds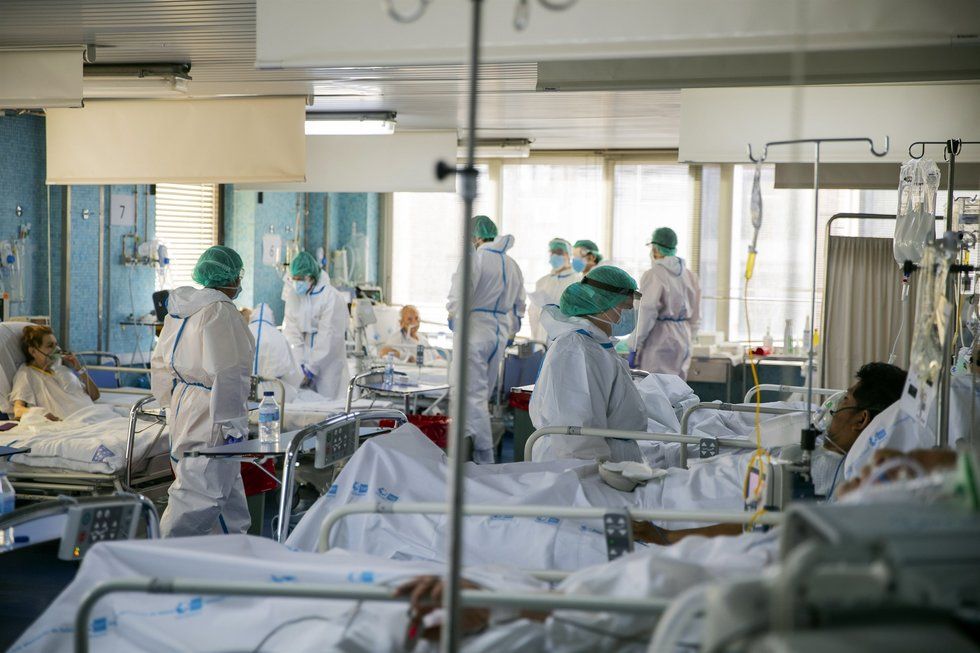 1gr.cz
In spite of a decrease in COVID-19 cases, in terms of sloping fresh tallies and current infected population along with rising recoveries, an anomalous rise in hospital admissions is being witnessed in Jaipur. Though the Pink City hospitals are well equipped with high holding capacities and vacancies along with incubators, ICU and HDU beds along with ward-beds the accumulation of patients in the treatment units is a reason of concern among the authorities and medical staff alike.

From October 12 to November 1, the admission rate in city hospitals have risen from 16% to 40%. Around 1,211 patients are undergoing treatment in hospitals wards, while 439 are admitted in ICUs, with 179 on ventilators due to high severity of virus attack. The remainder 60% of the active caseload in the city are under home or self-isolation depending on the degree of symptom manifestation.
Reports from the City Health Department reveal that there is an obvious inclination towards getting treatment at private hospitals by the patients than from government services. Around 1,068 of the total admitted tally is at private hospitals and 582 at government ones. This, however, has no impact on the availability of services as both state and private-owned facilities have multiple vacancies and treatment facilities.