Development & municipal authorities have declared micro-containment areas in Jaipur to break the chain of contact spread
In wake of the surging rise of coronavirus infection in Jaipur, the District Collectors have designated special powers to several public officers in the city to declare micro-containment zones across the city. Labelled as incident commanders, these municipal and development authority associates, by authority, have announced 69 areas prominent areas here as micro containment zones. This seclusion will help the authorities to break the chain of contact spread and transmission of the deadly COVID-19 infection.
---
Breaking the chain of COVID spread in Jaipur: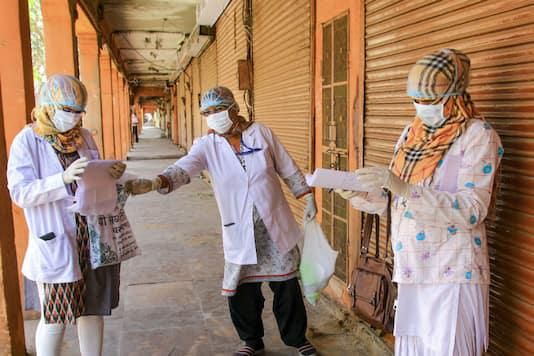 As of last Friday, the incident commanders and Deputy Commissioner of the Jaipur Municipal Corporation - Greater declared some areas as micro containment zones to limit the people who came in contact with infected individuals and restrict their movement. The orders include a list of localities as micro-containment zones including one area of Malviya Nagar, three areas of Jawahar Circle and one of Bajaj Nagar among others.

Reportedly, several areas in the Mansarovar zone have also been included in this index. The order also tasks designated officials to test and screen residents thoroughly here to check for the coronavirus prevalency.
What are micro containment zones?
A micro containment zone is not equivalent to a complete lockdown. Instead, it simply means that each member will be strictly screened for the COVID infection and until then, the local residents will not be allowed to move out of the area. As per the notification issued by the district, strict action will be taken against anybody who violates the restrictive guidelines.
Meanwhile, the following areas in Jaipur have been termed as micro containment zones:
Panchsheel Enclave in Jhulelal Mandir police station area
Jhulelal Mandir Road Plot No 42 to 90 Sector 11
Shiv Mandir Road Plot No 798 to 850 Sector 11
Plot No 39 to 47 Panchsheel Enclave
Plot number b 49 staff colony MNIT in Malviya Nagar police station area
Bajaj Nagar police station area plot number 106 Saraswati Marg Bajaj.
Residents of these areas are expected to comply with the guidelines and cooperate with public and health officials to stagger the rate of infection and eliminate the threat of the pandemic.
~With inputs from TNN