Well-equipped bike ambulances to ply on city roads as first responder emergency vehicle.
The city of Jaipur has witnessed a surge of 2,407 cases in a period of 7 days, contributing about 20% of the total state case-rise in the last week. With a growth rate of 1.7%, the virus has been furnishing average daily rise of 328 cases in the Capital. This, in consequence, has resulted in the accumulation of the total caseload of the city to exceed the number of 16,408. Apart from this, the city has been dealing with a massive active tally that accounts for over 1/3rd of the total caseload of the city since its outbreak.
---
Ambulance Bikes in Jaipur!
www.nyoooz.com
Jaipur city hospitals and other treatment facilities have been burdened with an active tally of 5,944 cases which are rapidly increasing due to increased transmission in the city. In an attempt sustain medical competence, the city flagged its first fleet of 5 bike ambulance on Wednesday. These bikes are well-equipped with all treatment facilities like a first aid box, oxygen cylinder with flow meter, humidifier mask, fireproof equipment, foldable hood and a three tone siren. Each unit of this bike costs around ₹1.70 lakh but is being viewed as a flexible and cos-effective means to ferry emergency cases as first responder vehicle due to its ability to easily cruise narrow lanes and roads, where normal sized vans have problems in entering. These bikes have been provided to the Health Ministry as a CSR by a private company. Similar facilities have been started in the districts of Jodhpur and Ajmer as well.
The treatment statistics have exhibited no erratic trends in the number of daily recoveries or fatalities. The city has reported as many as 1,409 recoveries and 11 deaths in the last 7 days. In terms of potency and spread of the coronavirus, 50% of the city police force at the PHQ (Police headquarters) have been directed to work from home for a period of two weeks as 20 personnel were tested positive for the infection. This work from home model will work in a rotational format, at half the force capacity, to break the chain of transmission.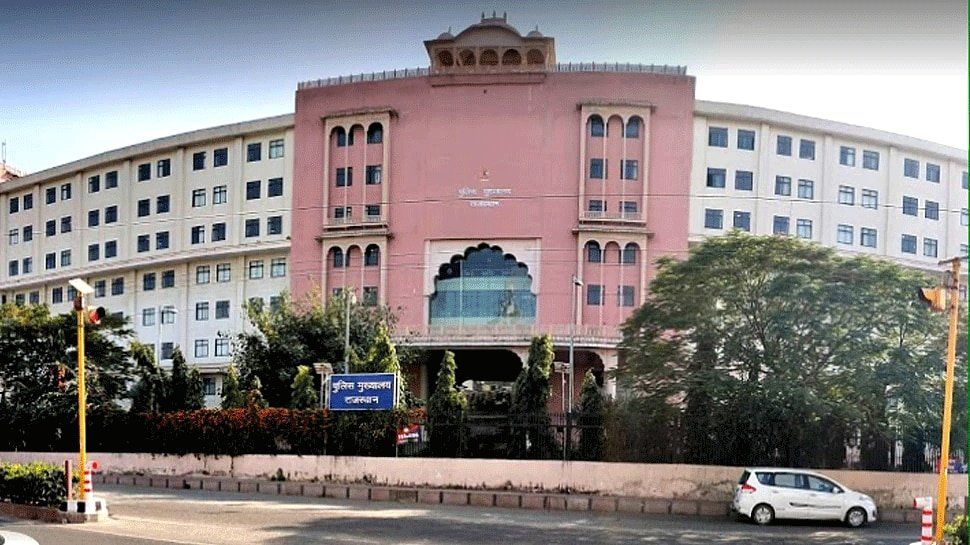 Police Headquarter, Jaipur hindi.cdn.zeenews.com
Though the rate of infection has considerably fallen by 2.3% in comparison to the first week of September, Jaipur is still vulnerable to the threat of community transmission, especially in working groups and establishments that are being cluster identified like the police department.