Sawai Man Singh Hospital in Jaipur is perhaps one of the largest government run hospitals in the city. The hospital offers state of the art facilities to patients and has often been touted as one of the best medicine centers in the Pink City. Now, the SMS Hospital is set to get a new wing which happens to be the first organ transplant hub of Jaipur.
---
The Sawai Man Singh (SMS) government hospital is staffed with 1500 doctors, 4000 nurses, 2250 beds in 43 wards and a daily count of 9500 OPDs. With operations at such a mega scale, the only thing that was lacking at the hospital was an organ transplant hub, which luckily, Jaipur is expected to get very soon!
What's the update?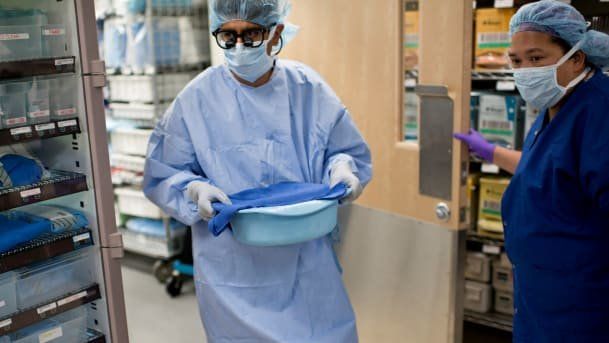 images.haarets.co.il
Jaipur's first institute of organ transplant and a wing of SMS Hospital, will come up near the Institute of Traumatology and Orthopaedics (ITO) on Tonk Road in July. Seeing Jaipur's developmental prowess, the organ transplant hub is pretty much the need of the hour.

Once the organ transplant hub, or institute, comes up, it will facilitate all sorts of transplants- kidney, liver, lungs, eyes and heart, to just name a few. Additionally, it will also have all the facilities that a patient would need following such a procedure (post operative care facilities). As of now, materials are still being procured and the hub is expected to come up in July.
Currently, the hospital does have a dedicated team for this sort of work. However, once the hub is complete, it will make way for better and more efficient transplant operations. Not to mention the extra facilities that the organ transplant institute will house for patients while they recuperate.
Knock Knock
We are glad to see that Jaipur city is making such strides when it comes to healthcare. In these trying times, it is absolutely essential that we have all the required facilities to take care of ourselves and this new Organ Transplant Hub is certainly a step in the right direction.